When you detect the symptoms of emotional burnout, you can revive yourself. Thus, it's better not to get into such state at all. Luckily, there are certain signs that can help you recognize and prevent burnout at work in advance. All you need to do is not ignore them. If you pay attention to these symptoms on time, you can always make changes to your daily routine before you get emotionally drained and lose all your strength and inspiration for work. After all, your main goal is a balanced life.
Let's take a closer look at the most common signs of stress and exhaustion and find out how to recover from burnout as soon as possible.
Disappointment 
Disappointment may lead to burnouts. If ordinary things start to cause negative reaction or you constantly make scornful jokes about everything related to work, then you are on your way to burnout. Don't get it wrong; a small dose of sarcasm never hurt nobody, however, if you've suddenly turned into a Debbie Downer – it's definitely a red flag. 
What to do about it:
Of course, you need to take it seriously and give yourself a rest; a couple of days-off or maybe your company offers work-from-home options? By the way, The 2017 Deloitte Millennial Survey shows that flexible working schedule helps to retain employees.
However, disappointment may also occur if you're not satisfied with your current job or responsibilities. In this case, you should either talk to your boss or look for some other career options.

Increasing fatigue
It's not a common mid-afternoon sleepiness, but a feeling of total exhaustion and inability to perform even the simplest tasks; tones of caffeine cannot perk you up, and you don't feel energized during the day as you were pressed by a heavy granite slab.
What to do about it:
If you cannot concentrate on your everyday tasks and feel physically tired, don't hesitate to ask for a day-off. Remember, your team is counting on you, and if you're not able to perform well at work, it's a lose-lose situation. 
Feeling deadlocked
What causes burnout? A constant feeling of the never-ending amount of work. When it seems that it's not moving forward, and you feel overworked every single day, then you're probably burnt out. 
What to do about it:
Before starting a new countdown, you need to find an outlet and bring to an end at least something, whether it's a small task or a huge project. If you are so depressed that finished projects do not bring you joy, it's time to take a break.
Boredom
Boredom is not always a sign of burnout; if you have no time to rest but still bored, then you're walking a knife-edge. Actually, getting bored at work is generally a bad sign that shows that you don't like your job. 
What to do about it:
Make some changes to your daily grind – upgrade your playlist and work while listening to classical music, change your laptop wallpapers or master mind mapping. If nothing helps, then maybe it's time for you to think of a new job.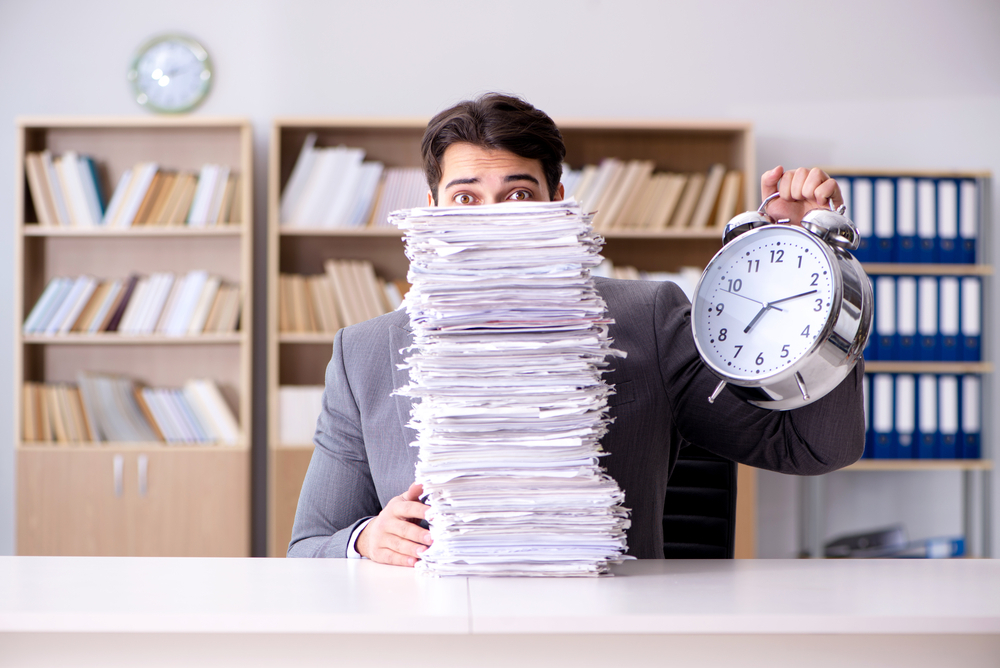 Abnormal procrastination
You postpone your work on tomorrow. Sometimes it's even useful, but constant procrastination shows that you want to get rid of your work. Maybe you just didn't have enough sleep or didn't find inspiration; you're having a bad day and so on. However, if you're constantly avoiding work, you need to have some rest.
What to do about it:
Unfortunately, in this case, there are no other options – you must take a break. Sometimes, unwillingness to do something is the way your psyche protects itself from depression and other mental disorders. Don't ignore this signal, otherwise it can ultimately lead you to anxiety or insomnia.
Strange malaise and constant anxiety
Malaise and anxiety are common symptoms of exhaustion and job burnout. Thus, if you're feeling anxious without reason, pay attention to your health. Also, if you don't feel well and have permanent stomach pains, headaches or insomnia - your nerves are in trouble. All of us get sick from time to time, but if your body suddenly reacts that way, probably something went wrong. 
What to do about it:
Those signs cannot be ignored, take a day off and visit a doctor as soon as possible. An interesting fact, according to Medscape's 2017 Physician Lifestyle Report, psychiatry and mental health physicians have the lowest burnout percent.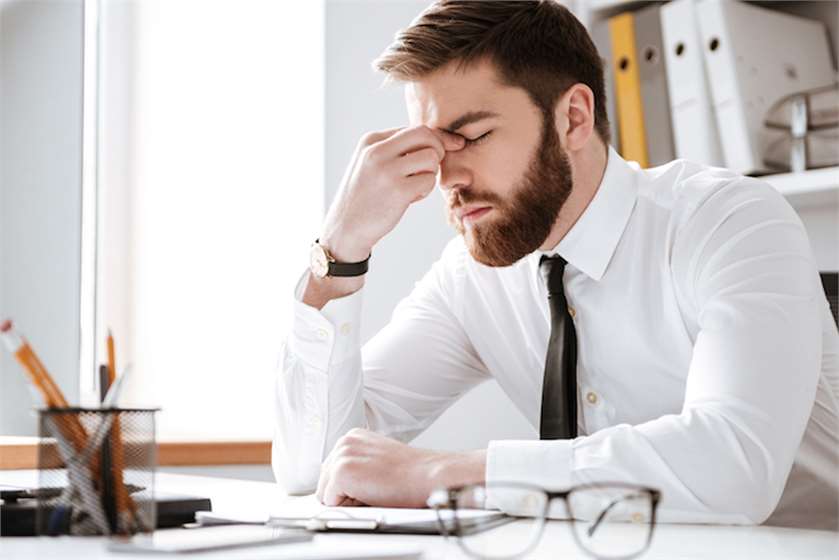 California Dreaming
If you haven't been on vacation for a pretty long time, then you're about to burn out soon.  Even if you don't seem to be tired, it's still important to take a break from time to time.  After all, without some rest you will be less productive at work and won't be able to come up with new ideas. Plus, you'll get disappointed and won't feel like you're doing the right thing in your life. 
What to do about it:
If one morning a thought of seashore suddenly came to your mind, it's time to pack up your bags and go on a trip! 
Very often people start looking for signs of burnout when it's too late. In order to avoid mental exhaustion and don't get physically drained always take care of yourself, and if you need a few days off, don't be shy and ask for it. Do some sports, spend some time with your family or read For Whom The Bell Tolls. 
Be wise and take measures to prevent burnout syndrome, so that you won't have to think of how to deal with overwhelming stress. Remember, your health is your main asset!