For some time now, companies have been focusing on improving the recruiting process for hiring managers. As a result, there have been significant adjustments in how applicants are sourced, screened, and approved. Among the many positive recent developments in recruitment, the use of Artificial Intelligence (AI) stands out.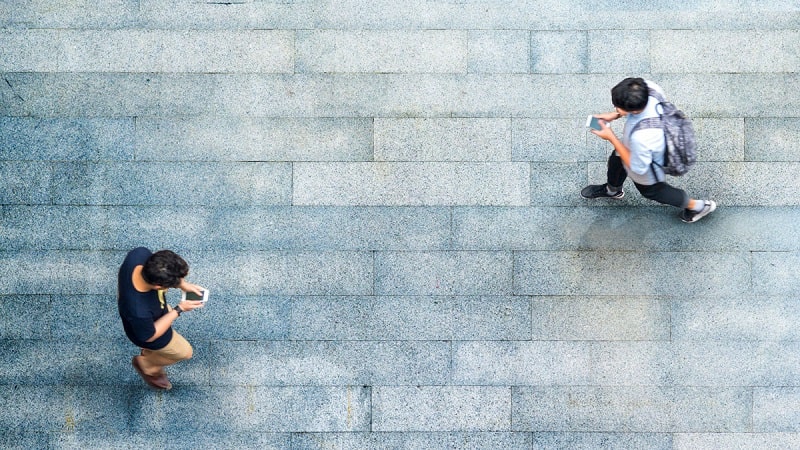 Today, various companies combine AI with Machine Learning (ML) to simplify the processes of applicant screening and recruitment. Check out these examples:
This firm allows hiring managers to pre-screen applicants with automated video interviews. The candidates are required to play some games and then attempt various questions. After that, this company uses AI and ML to assess language patterns, identify emotions, and gauge cognitive abilities. With this, employers can determine which applicants are likely to succeed in the long run.
Uses ML and AI to identify the skills and experience that applicants share with the company's best-performing or long-serving employees.
Uses AI to evaluate job descriptions, review applications from applicants who were not hired, and determine those that recruiters can contact.
These are but some of the many examples that signal AI evolution in recruitment. That said, it is also essential to note that given the ever-increasing demand for their products, companies such as BambooHR and Jobvite continue to develop employee recruitment systems that help hiring managers to collect applicant resumes, plan hiring activities, store candidate data, and rank applicants based on qualifications.
Now, from video job interviews to candidate facial recognition, there is more to expect from the evolution of Artificial Intelligence in recruitment. However, regardless of any developments, here is what you can do improve your employment search strategies in the AI age.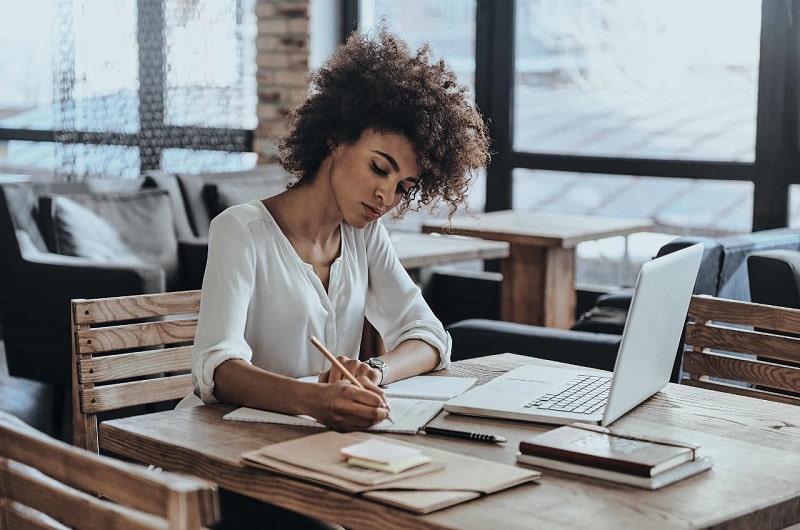 Update Your Professional Profile Regularly in the Age of AI
Ensure that your resume and profile on professional networking sites such as Indeed, LinkedIn, and so forth is up-to-date. It is because tech firms such as Fetcher consolidate applicant information across popular professional social networks. They use the publicly available data on these websites to find interested candidates. So, even if you are not looking for work per se, make a point of always having an updated profile.
Put Your Resume in the Applicant Tracking System (ATS)
Research by Jobscan concludes that at least 98% of Fortune 500 companies use ATS. Given such widespread use, it makes sense to leverage the power of ATS. Adding your application/resume to a firm's ATS by applying for "any" available position is one of the best job search strategies. Today, some organizations allow you to provide your information to their ATS even if you are not applying for an advertised/vacant position. They achieve this by allowing interested applicants to apply for "any" position when applications for various posts are closed.
When you apply for such positions, you will be contacted by the company in the future if roles that are suitable for you are available. 
Accept Any Invitation to a Talent Pool
While some companies may not hire you, they can invite you to join their talent lists. By doing this, they give you a stamp of approval as they are basically saying "This applicant did not match our role, but they would be an excellent resource to a firm looking for talent." Sites such as FinalStage allow employers to add applicants who weren't hired by other companies to its hiring pool.
Now, while getting an email informing you that you did not get the job is frustrating, as a job seeker, you should always accept invitations to join resource pools. This way, you will get yourself in front of other employers without having to apply all over again.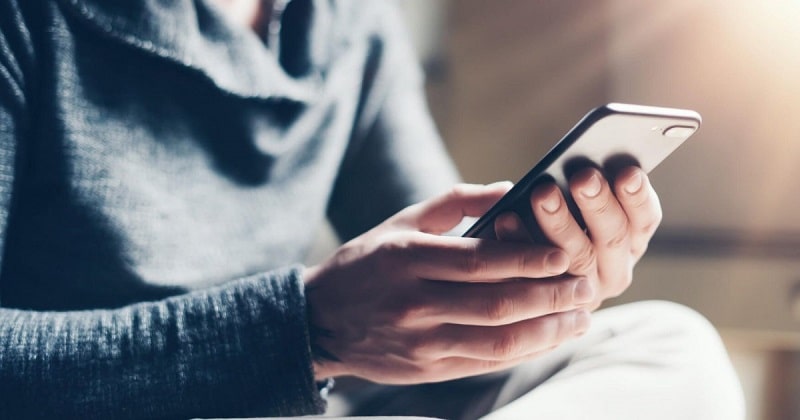 Enhance the Job Hunting Process Using Recruitment Tool Databases
Adding your CV to the databases of various recruiting tools will go a long way in boosting your job searching efforts. It is a given that doing this requires a lot of effort as you will have to create a profile on every tool and then add your CV. However, this process is not as time-consuming as looking for suitable positions and applying for every one of them individually.
Here are excellent examples of recruitment tools that allow applicants to create employment seeker profiles:  
Infuse Resume Optimization in Your Job Searching Strategies
Now and in the future, we are likely to see AI grow more popular in use in not just large organization, but in medium and small companies too. Why? Developers who have access to algorithms and open-source datasets are now building AI into more affordable and scalable applications. A study by Accenture predicts that by 2035, the AI economy growth rate will have doubled and its impact on workforce productivity will increase by 40%.
With so many companies already using smart systems, it is impossible to know whether an Applicant Tracking System algorithm will check your resume before it gets to the hiring manager or not. So, the best move is to assume that it will and hence, optimize it.
What your potential employer's ATS does check is if keywords from the job description are present in your resume. For example, if the employer has listed having Bachelors as a requirement for the job, the system will look for any variation for bachelor's degree placing those resumes that have it higher up in a pile than those that don't.
That is why when you are applying for a job; you should first go through the job description to identify the requirements the employer is looking for in a candidate and then include some of them in the resume. Using keywords is still important even if you are not actively looking for a job. As long as you don't overdo it.
A tool such as Skillroads is great for job hunting and helps you bypass the hiring manager ATS by matching your resume to the job description. Their AI-powered free online resume builder allows you to build an attention-grabbing new age resume in just 30 minutes. You can also use it to update your CV so that it matches the job description. Other services you can find here include free AI resume check, cover letter builder, resume writing from accredited writers, LinkedIn profile editing, resume samples and job listings from Fortune 500 companies.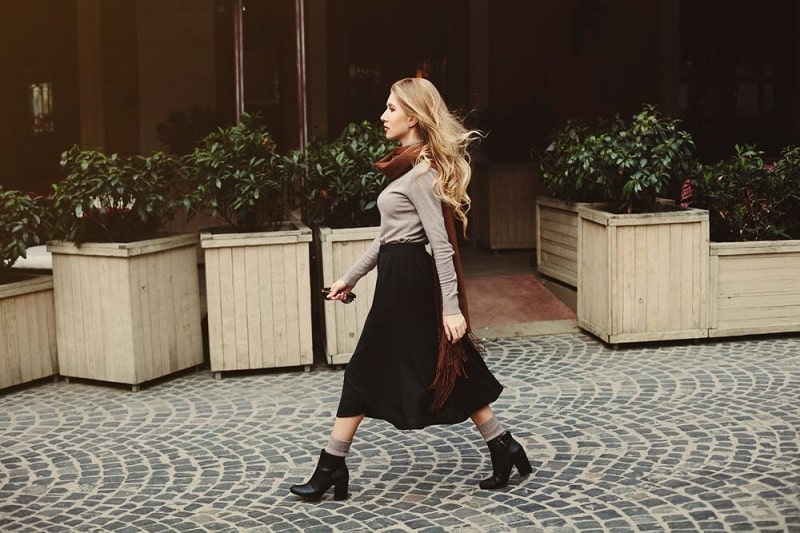 Conduct a Focused Job Search on Google
While sites like Glassdoor, LinkedIn, and Indeed are great, no all companies pay these sites to post their openings. Some only place the ads on their website's careers section. Google search operators help you narrow your job hunting and unearth opportunities that you didn't see previously. Google search operators allow you to:
See results for .gov and .edu domains
View only those jobs that were posted in the last month, week or day
Filter job listings from LinkedIn, Indeed and similar sites.
You can also try using Google job search which uses AI technology to find job openings in the career you want.
Explore Job Opportunities on Niche Boards
With AI the competition for the best jobs in the industry will only become tougher. So, if you are specific about the type of job or company you want to work for, smaller niche boards provide a good place to start. For jobs that are specific to your interests and career, visit job board websites like:
However, be sure to check that the site doesn't support scam posts. Preferably, go for those sites that require employers to pay some fee before posting their job openings.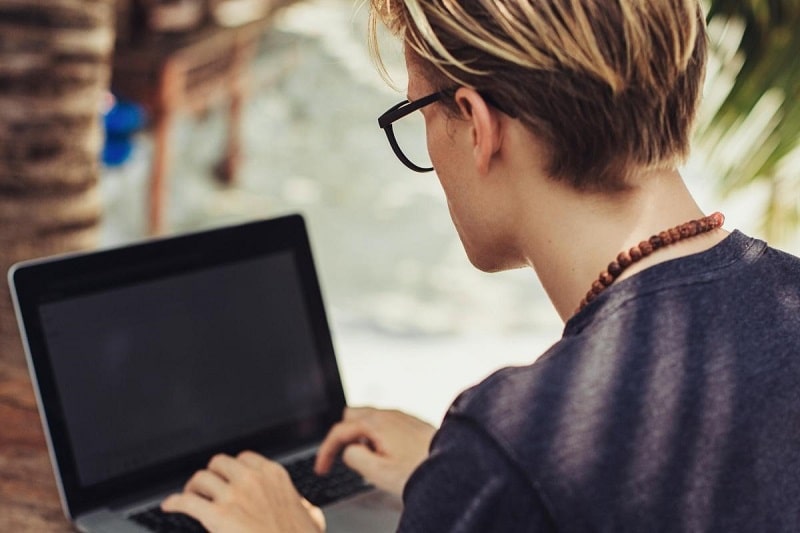 Bookmark Career Pages on Job Boards
Have a particular company you dream of working for? You can bookmark their career pages for easy monitoring. If they put up new opportunities weekly or monthly, you can open their webpages to scan for openings and apply what you qualify for.  
Implement Automated Job Search Techniques
Job hunting involves a lot of processes - from updating your resume to making sure your professional online profiles are super-sharp, it can be overwhelming. But you can automate some of these processes and reduce the effort you need to use. 
AI has infiltrated the job market to the extent that employers are now using the technology to source, screen candidates, and schedule interviews. With voice and face recognition to conduct interviews remotely. By understanding the role AI plays in recruitment and how this technology will impact the future of employment, you can use this knowledge to your advantage. Get offers for better positions even when you are a passive job seeker. Embrace the evolution of job hunting and get hired in the job or company of your dreams.