LinkedIn is the most powerful tool when it comes to job search and professional networking. It's a great place to present yourself as a professional and demonstrate all your career history, skills, and abilities. However, a lot of people make a lot of common LinkedIn mistakes that hinder their way to success. So check out these 12 things to never put on LinkedIn and start improving your profile right now!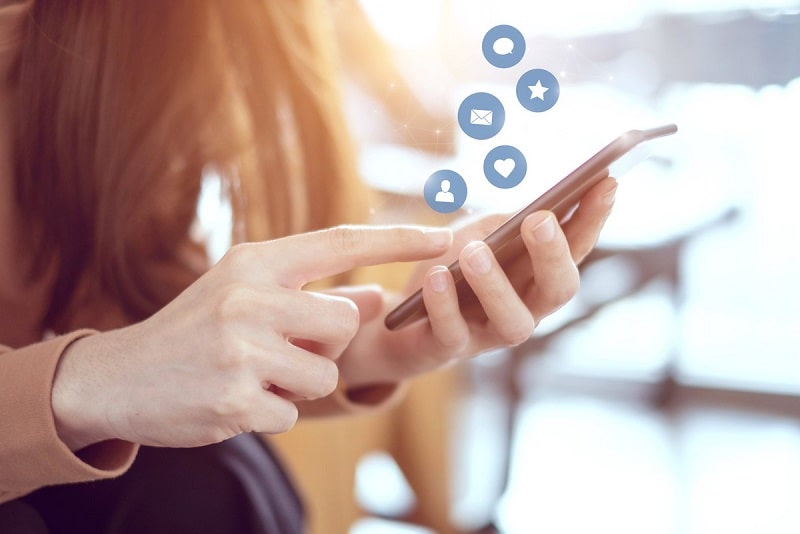 1. Complaints about Your Boss
Recruiters always look very closely at your social media accounts, especially at your LinkedIn profile. Taking care of it is essential if you want to grow professionally and take the next step in your career life. And the main mistake people do in their LinkedIn account is posting complaints or badmouthing whether their current or former boss even or colleagues. Your LinkedIn reputation matters and this platform is not the best place to trash companies and people. Not to mention, this behavior will create a negative first impression that will last forever. Hiring managers will assume that you will say the same about their company in the future, so no one will ever want to establish LinkedIn connections with you.
2. Spelling Mistakes
That to make your LinkedIn profile flourish, you have to check all the info you post and correct all grammar and spelling mistakes. Otherwise, recruiters and other professionals will consider you as a person with a lack of attention to details or, what's worth, with a lack of intelligence. The same rule applies for your resume or CV. Even the smallest mistake or typo can create a controversial impression. Don't let these mistakes spoil your LinkedIn job search process.
3. Announcement of Your Job Search
This is a mistake of almost all currently employed people. According to LinkedIn etiquette, you should never publicize on LinkedIn you're in job hunt if you are a current employee and want to find a job outside your company. Remember that your manager can see this info on your LinkedIn profile and respectively you will get into an uncomfortable situation explaining your behavior and being sorry. Better keep your job search private unless you already quit your job. Or you can hide your profile updates from some of your connections. Just turn off "sharing profile edit" feature on LinkedIn and click the "yes" button to "let recruiters know you're open to opportunities."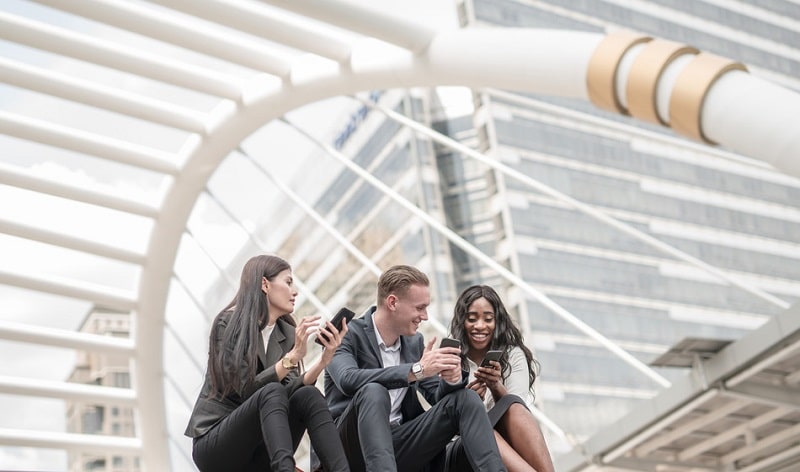 4. Unrelated Content
You should always remember that LinkedIn is a professional network in the first place. It's designated for employees, recruiters and professionals to establish connections, search for jobs, and share career-related info. Posting unrelated and unprofessional content like funny videos or pictures is very undesirable. Don't use your LinkedIn profile like this in order not to compromise your reputation. Otherwise, recruiters will never consider you as a serious and reliable candidate that can be a good fit for a company. There are Facebook and Instagram for sharing this kind of content.
5. Personal Photos
The same rule here applies to your personal photos. Some people think that posting their private photos with family or friends is a good idea to demonstrate their active lifestyle position, but it's not. LinkedIn is your business card, not a family album. Limit all your photos and pictures to business-related visual content. Also, take care of your profile picture. It has to be a professional snapshot with no distracting background. It has to be a headshot with your face and shoulders only. Put on your business attire, smile, and a positive impression is guaranteed.
6. Huge Walls of Text
We understand that you are willing to demonstrate all your professional skills, abilities, and years of experience. This is great that you have achievements and career history that you are proud of. Nevertheless, putting a lot of text on your profile describing in details every position with all responsibilities that you had is one of the biggest mistakes. Same with your resume, no one will read a long and redundant description. Stay to the point and be as concise and brief as possible. There is no point of wasting recruiter's time, so include only the most prominent achievements and responsibilities related to the next job you want to land. Make your profile clean and readable; use bullet points. This is exactly the case when less is more. The same rule applies to post you make on LinkedIn.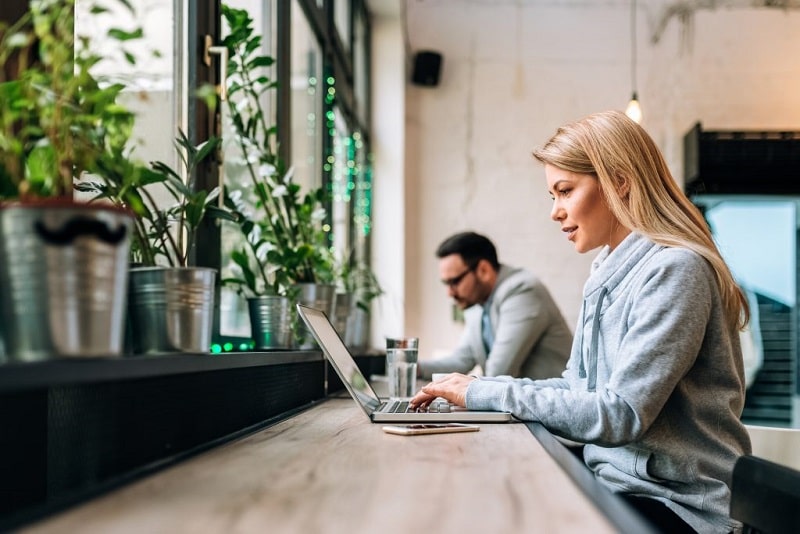 7. Putting Graduation Year
Though it's not a mistake, however, it's not always necessary to include your graduation year in your education section on LinkedIn. In some cases, it can pose a problem, for example, for fresh graduates who are only starting their career path for those who might be overqualified for a role. Generally, putting your graduation year or not depends on the circumstances, so think twice before you add or delete it from your profile. Keep in mind; there's no right answer to this question.
8. Being Passive
LinkedIn has become a valuable tool and a vibrant career community only thanks to active users. You should become an active part of this community by regularly updating your status, sharing professional links, articles, joining relevant professional groups. All these activities keep your profile fresh and, therefore, you will be attractive to your potential employer. It will be much easier for you to grow your network as you will show that you are an active professional interested in establishing connections and exploring career opportunities.
9. Too Much Self-Promotion
Using LinkedIn as a tool for promoting your business only is not right. You will give all your connections an impression that your page is all about you. Remember about finding the right balance. You can easily promote your business or product, but at the same time, you shouldn't forget about giving some valuable and relevant content and solutions to your audience. This is the only way you can build trust around your business and create your community.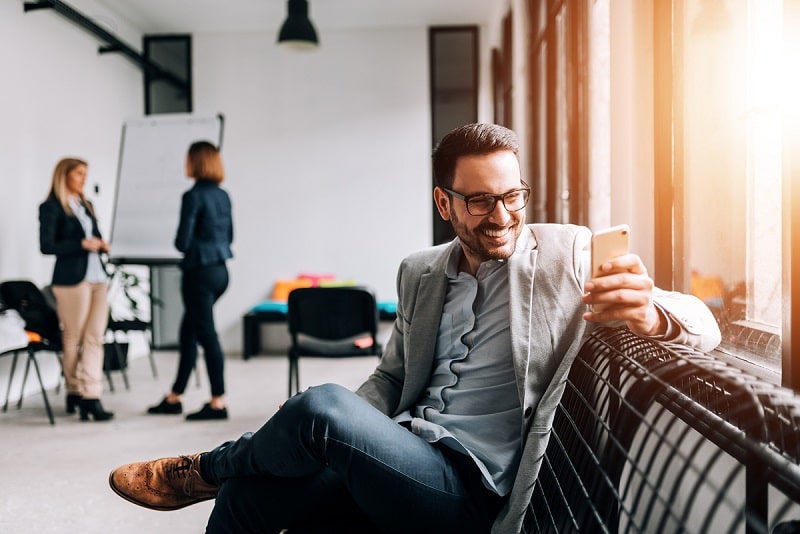 10. Not Customizing Professional Headline
A professional headline is an essential part of your profile that is very important for all those who look at your profile. It's located right below your name, and that's why it draws so much attention. One of the biggest mistakes LinkedIn users make is not customizing this headline. The main idea is to make it as catchy as possible, so recruiters get interested enough to keep reading about your professional career path. Include a few words that will describe you the best as an accomplished professional in your industry.
11. Not Checking Your Inbox Messages
If you are in an active job search, you should always stay on top of your LinkedIn inbox messages. Even if you swamped at your current job and have no time, you should always check your messages because you are trying to build relationships with LinkedIn. If people took their time and texted you, you have to text them back right away to show your politeness and that you care.
12. Not Knowing What to Do with Requests and Connections
Some people are not always selective about the connections they accept on LinkedIn. You should be more careful while accepting your requests as people you add to your connection list are the direct representation of you as a professional and your career interests. Therefore, check out the person's or business page before you accept their request. In another case, some LinkedIn users send way too many requests from their part, which is also considered as a mistake. Bombarding people with requests gets really annoying. You want to be selective about people you add to your list and people with whom you want to establish new connections.