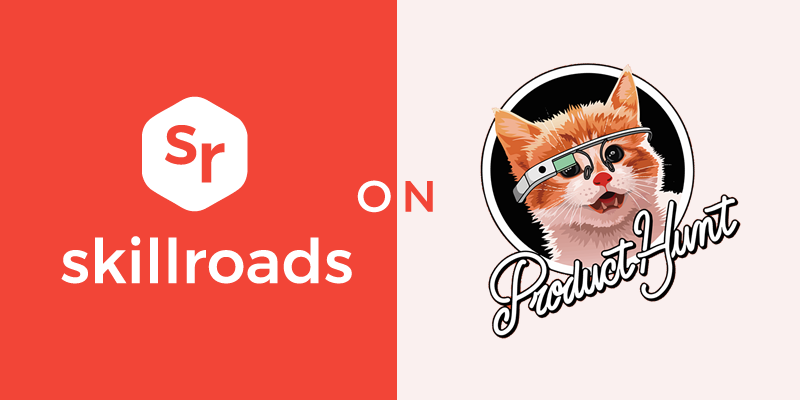 We`ve been holding the news back for some time but now we are ready to announce that our life changing  career builder is now available at the top marketplace Product Hunt!
Why Skillroads can be beneficial for people?
Our project is the result of the most progressive technologies guided by skillful specialists, who drive innovation forward. As the job hunt process can be somewhat teasing, nerve-wrecking and time-consuming, Skillroads decided to solve this problem. We are the service, which enables its users to get a job in the easiest way. Not only we have leading career coaches, professional resume writers and IT specialists, but also we make use of Artificial Intelligence algorithms to achieve the best results in the field.
What exactly can Skillroads offer me?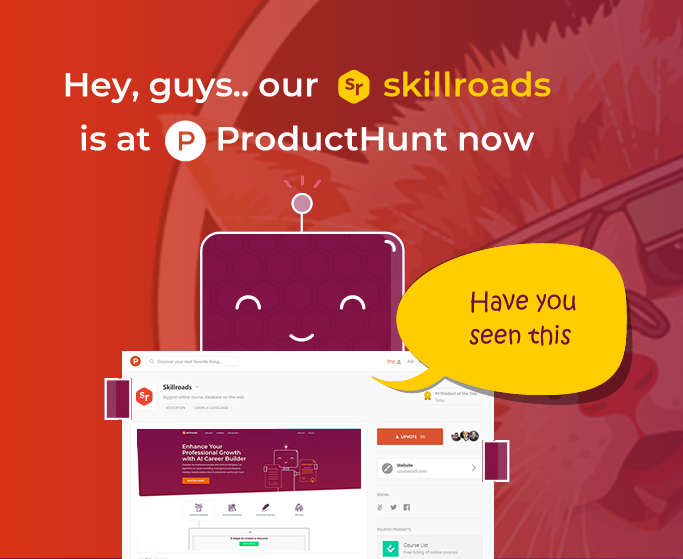 We are a handy tool for your job search, namely, we provide our customers with  AI resume builder, which is powered by current AI systems. Surely, another way how robots help us is the automatic cover letter generation function, which is based on the resume created on our website.
We also offer smart resume review, when linguists are  evaluating a resume and making useful comments. Moreover, as LinkedIn is the most popular website for recruiters, we offer LinkedIn profile makeover to stand out from the crowd with the most polished profile out there. It`s also important to make sure that a CV obtained by our clients is unique. That`s why we offer a resume design function.
Eventually, we utilize technology research jobs to get professional life of our customers to the next level. This means that we pick up personalized job offers based on the experience of a particular user. Afterwards, we deliver the list of vacancies, where a person fits the best. We also take into account location of a company and applicant and send localized job opening info.
This list is not the final version of the services you can enjoy, as there is more updates to come! We not only offer a great variety of career-oriented functions, but also appreciate our followers. It will mean for us a lot, if you give us your feedback about our service. Let`s shape our product with us! Check our product Skillroads on Product Hunt and get a cover letter for FREE  here.