AI Resume Generator
Smart resume review
Cover Letter Generator
TOP Jobs
Our resume creator will generate custom documents to impress recruiters in just a few clicks. With the integration of progressive technologies, to make a resume and get hired is not rocket science anymore.
Our resume checker gives instant feedback on your resume, identifying whether it is qualified enough and passes ATS. Check your resume score and follow the guidelines to fix any imperfections.
Try our cover letter generator, and you will see that success can be easily reached. You will get a compelling cover letter created for you that will set you apart from other candidates.
Explore job openings from TOP companies. Simplify the whole application process by having access to the personalized approach, digital job fair, lists of jobs tailored to your interests and experience.
How AI Online Resume Maker Works
Enter your preferred job title
Take a brief 5 min questionnaire to describe your experience
Identify strengths and skills that suit you best by using smart data sourcing and Natural Language Processing (NLP)
Let Skillroads' AI Robo make a resume for you!
How Smart Resume Check Works?
Upload your resume
Let AI analyze: search for keywords and scan resume sections and outlines
Unlock access to career services and check chances to get a job
Get feedback if your resume needs to be fixed and move ahead
How AI Cover Letter Builder Works?
Enter your resume details
Let AI Robo analyze your resume and select proper key competences to be highlighted
Wait a while till AI Robo creates your customized Cover Letter
Enjoy a Cover Letter as a perfect alternative to impress employment professionals
How Fortune 500 job opportunity Works?
Explore job openings from Fortune 500 companies
Get accurate results and let us show positions that match your skills, experience and education
Go through job application process smoothly
Enhance your experience and go for further career development
Our Customers Work For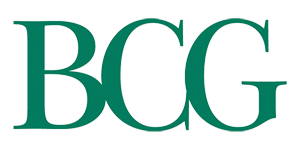 I find this free resume maker awesome. It does a lot of things, makes a good match for a job, finds skills and knowledge missing according to my background and desired position. It gives you full access to all career services like resume creation, personalized cover letter writing based on your profile information and it connects potential candidates to the best job offer. I`ve been working as Sales Manager for 2 years, and honestly, I never paid attention to my resume and how to grow my career. However, when I started looking for a new opportunity, I found this Career Builder. I went through the whole process of job application from resume to job search, interview help, and career development plan. Now I know what I need to study to grow my career, how to achieve goals and, if needed, how to edit a resume once again to pass ATS.
Mathew Vallo Sales Manager
As a fresh grad, I was about to enter the job market. Obviously, I lost my bearings. I had a poor idea of what needs to be done, how to conduct my resume with basically no practical experience in the desired work-field, how to get a job and craved profound career guidance. Moreover, I also needed some help in finding a job that could suit my skills and would be challenging enough for a junior job-seeker. Skillroads career development service is a good kick-start of my career. I found here all necessary info including articles, guides, resume samples, interview help and a list of job openings that suited my knowledge most. Resume conducted by AI maker also worked well, and it landed me a job in two weeks. To create a resume online with Skillroads was one of my best ideas ever.

Francisco Jackson Construction Engineer
Once, I had to update my resume as soon as possible, since I was offered an outstanding high-paid job. That's crazy, the last time I made a resume was 8 years ago so creating a resume from scratch seemed an almost insurmountable obstacle. I needed to polish an old resume, highlight specific skills that were required most, and to check if the whole paper was mistake-free and organized properly for an executive position. I had only 12 hours to send my application, and a career advisor couldn't review a resume on time. So the moment I came across Smart Resume Review, I felt blessed. I got fast feedback about my resume and AI created a cover letter for me. I just had to edit my resume a little and make a cover letter be addressed to a certain HR department. Well, now I must say, my new position is definitely worth that efforts!

Olia Jacky Roady Nurse Assistant
Get Access to More Services
We Lead You to Success
Boost Your Resume
Let Artificial Intelligence discover your strong suits and get you hired
Grow with Career Advisor
Include both personal and career goals in a single plan and guide yourself to the job destination
Early Access to New Career Features
Develop your career with an exclusive feature set as the best step you'll ever make
Sign up & Benefit now
Everything You Wanted to Know about Our Career and Resume Making Service
Here you can find answers to the most frequently asked questions. In case you have any other question or issue, do not hesitate to contact us via chat, email or by phone.
What Type of Application Documents Do We Create?
What Makes Our Online Resume Maker the Best?
What Is the Difference Between the Free Resume Creator and Resume Writing Service?
How Safe and Secure Are You Using Our Site?
What Can You Do If You're Not Satisfied with Our Resume Making Services?
What Is the Procedure of Placing the Order?
Is There Any Refund in Case I Am Dissatisfied with the Service Provided or Do Not Need Your Service Anymore?
What Does All Inclusive Application Job Package Include?