Skillroads - first online resume builder powered by Artificial Intelligence
Our best resume generator will let you instantly create personalized texts to get the attention of picky employers in just a few clicks! With this professional resume building software, getting your job application easily noticed isn't a dream anymore!
How it works
Choose the job you always wanted to have and add a few things about yourself
Have a quick interview with our AI-program and get all your high priority skills defined
Receive professionally written and formated results from this easy resume building process in just 30 min!
How it helps
"I have been trying to switch jobs for such a long time and couldn't write my resume properly until I found this awesome resume builder!
It let me choose and include the experience and skills I am already good at so as to get the desired job position. The resume your AI program created for me amazed my boss and he made a decision without any hesitation. I can't be more thankful to SkillRoads! So far, it's the best resume builder I have ever used." - Martin Vallo
"It's so hard for me to put all my thoughts together and write a resume that would impress the HR team at first glance.
That's why, I couldn't believe my eyes when I tried this online resume builder for the first time! It created a resume for me that actually showed my value and why my skills are so unique to the employer. Now I'm not scared anymore of presenting myself because I always have SkillRoads by my side to help me out!" - Kate Lanz
About Skillroads"
Thank you skillroads for making my dream come true! I have just been given a job I wanted to have all my life! If you also want your dreams to become reality, then you're on the right webpage :)
Jan 19, 2017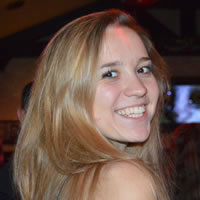 Olia Batyr Business Analyst
I wanted to start my career but I had no idea how to pull it off. Now, thanks to skillroads, I have a great internship and a résumé!
Mar 1, 2017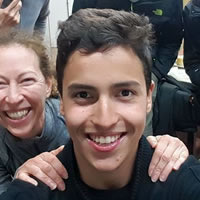 Lorenzo Bosio Student
I'm really impressed by this cool resume creator. It's not only easy-to-use but also very effective. I got several interviews with the resume created with skillroads and finally got the job I wanted!
May 29, 2017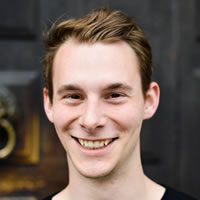 Fabian Geisler BizDev Manager
Our Pricing
Free
1 resume generated by AI-tool
Perfect for getting your first professional resume
Resume with watermarks
Start now
Watermark free
Professionally written resume
Ideal for serious job seekers
Proven by 800+ recruiters
Unlimited number of resumes
Get cover letter instantly
Get a resume and job offers immediately
Start now