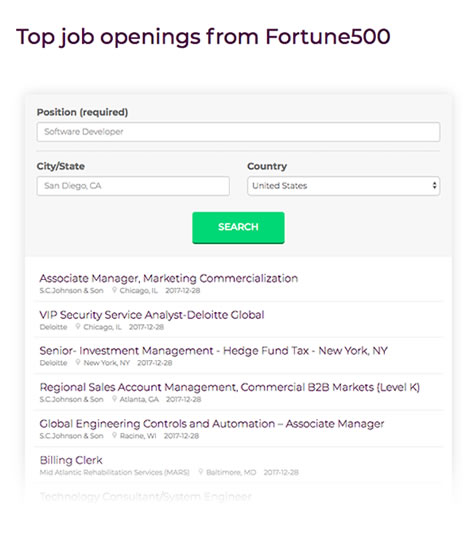 How to get a job in a top company
Well, getting a job is probably the last but not the least, if you'd like to build your career, show up your skills, get a relevant salary for your personal needs and personal satisfaction. Although searching for a job and especially applying for it and passing by all circles of hell to become hired - it's probably something no one likes. Unless you would love to stress yourself. Therefore smooth job search and application process is something each of us is looking for. Maybe it's time to simplify the whole process. Well, we believe that there is nothing more convenient than getting all services in one place:
Personalized approach with a Skillroads' tool. Just feed a search field in your cabinet with your preferences and let us do the rest.
Get an access to digital job fair and explore all local jobs opportunities instantly.
Receive a list of jobs, personalized for your experience and set of skills. And there is a big chance you are the most suitable one for this job opening.
Master your career opportunities and check the salary and top companies that may hire you.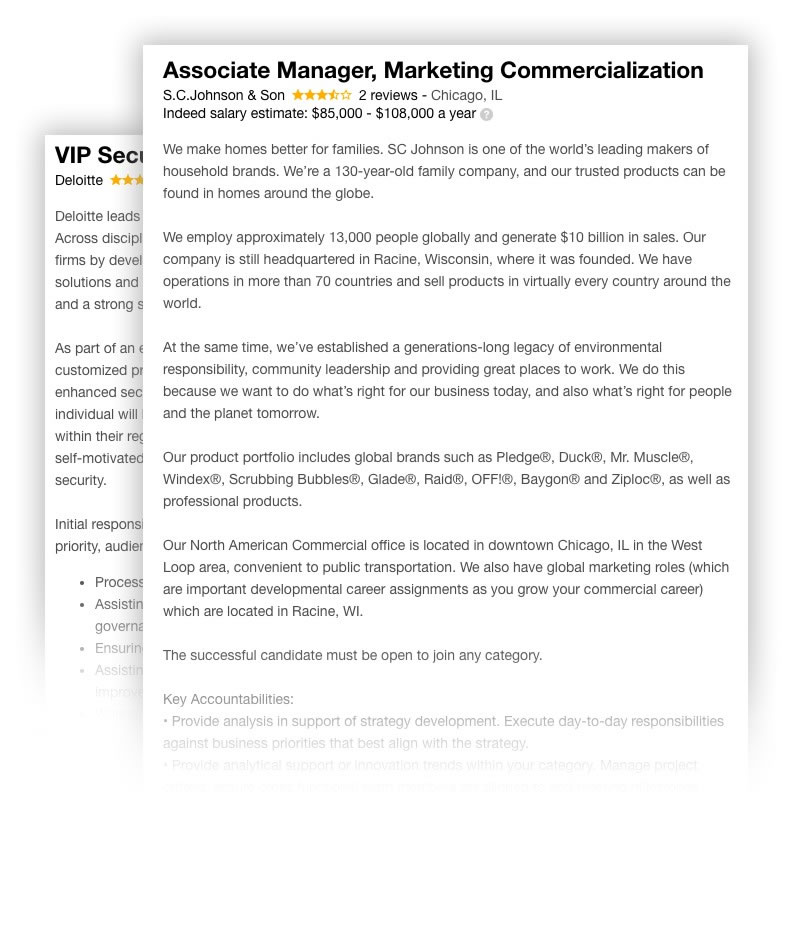 Beat the job market and grow your career
The current job market has a growing number of diverse job openings. And when it comes to job search some candidates get confused because of the overwhelming quantity of vacancies. It is not so easy to find the right one among hundreds or even thousands of job postings. Moreover according to the Bureau of Labor Statistics the total number of new jobs that should be created for an occupation in the next 10-year will be 7-10 times more than current number of job openings on a market. This means new skills are required. Some positions are dying, some will occur. Nowadays there is no need to attend job fair. Whether you are looking for a job in management or you want to find some great IT jobs, we will do this for you. Get a personalized list of top job openings that perfectly match your education, skills and professional experience. Now choose preferred companies and start working on your resume and professional cover letter.
Let us do all the tedious and time-consuming work for you.