No matter you're currently employed or are just looking for a job, productivity and work satisfaction are a key to meet business goals. But let me ask you something when was your last time of super-productivity? When you felt that great passion to the work, reached top performance or lost a sense of time while working. Yesterday, last week, month or never? In fact, the average person spends 90,000 hours at work over a lifetime; the people, little things, the environment that surround each of us daily play a great part in our lives, even if don't mention it.
If the first thought that appears in your head after the alarm rang is "Ohh, Gosh! Today again…", that's a first sign your working place might not suit you. We all know the phrase "Do what you love" but the option rarely comes up with where you do it.
All big companies came up to the idea of creative, well-designed workplace to grad the brightest talent, fuel originality and promote cheerful attitude, and it became a key to their success and innovation.
Here is the list of 10 cool offices that would make you run to work not only on Mondays. Check it out and be ready to get jealous!
1. Google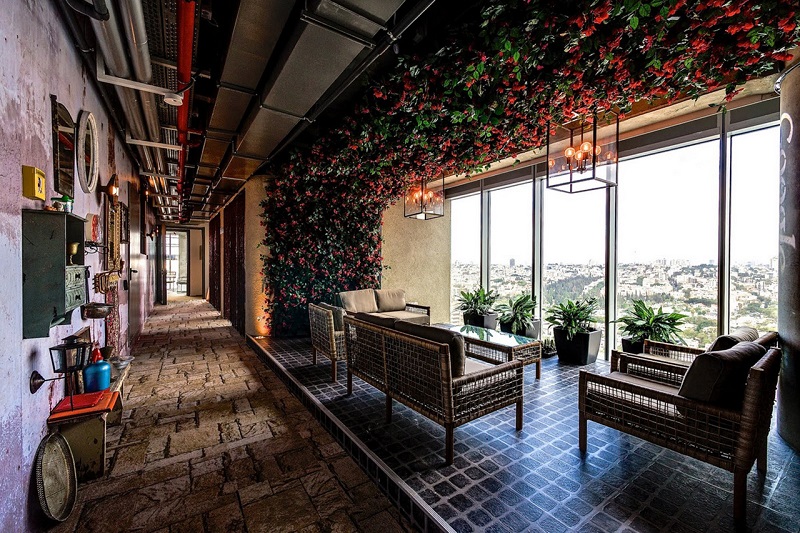 When people think of the coolest office, the first place that comes to mind is Google. They're renowned for their startup office interior design and use of space to inspire their stuff whilst putting health and wellbeing at the forefront of their design ideas. Google provide their employees with an on-site doctor, hair stylist, sauna, financial planning classes and much more facilities.
2. Amazon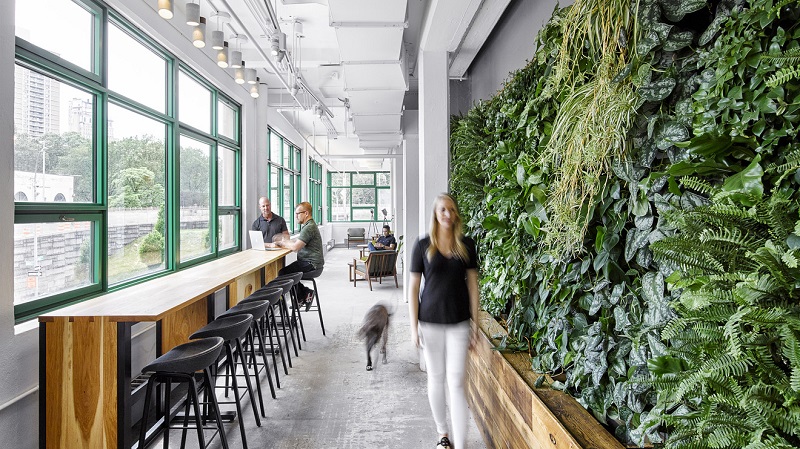 Imagine going on your lunch break to the canteen you wander through plants, streams and even a few treehouses. Sounds like utopian work future but it's a reality for Amazon's employees who work for the company in Seattle. If this place doesn't get you to a creative flow, nothing will.
3. Apple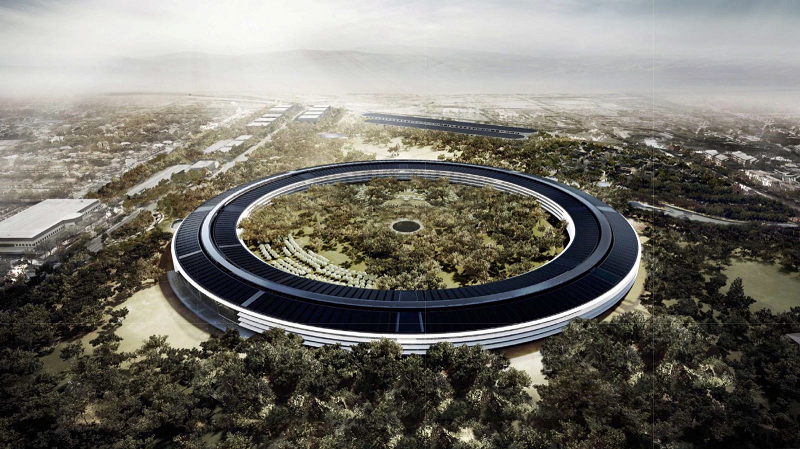 Guess, what is a nickname of the Apple's headquarters? The answer is "spaceship". Steve Jobs' idea was to make it a shuttle to work and he successfully did it. The fitness center with a climbing wall, a golf field in the center of Apple Park, two basketball courts and even Steve Jobs Theatre where that iPhone X first launched. Come on! It's the whole separate country.
4. Dropbox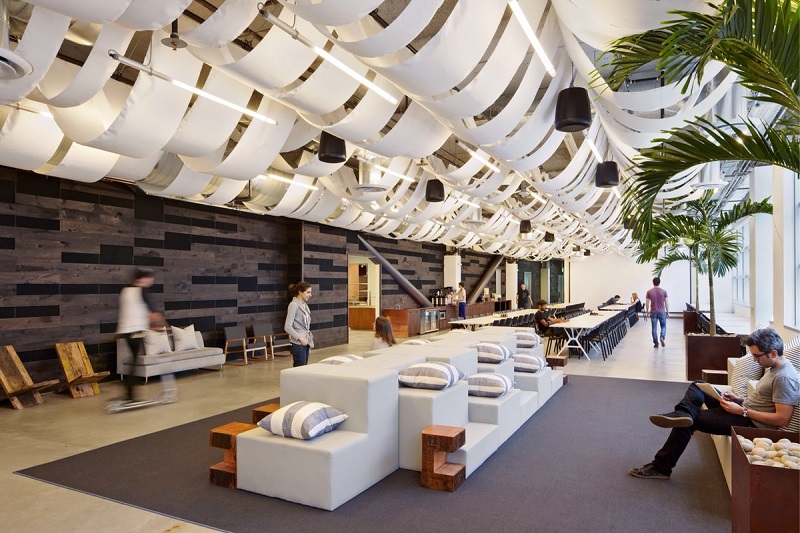 How crazy should the company be to make the floors with hardwood so their employees can skate from office to office? Dropbox company sees nothing weird. Moreover, the unique company culture provides complete open space. It means that nobody at Dropbox has an office, plus they have a cafe with a world-renowned chef.
5. Adobe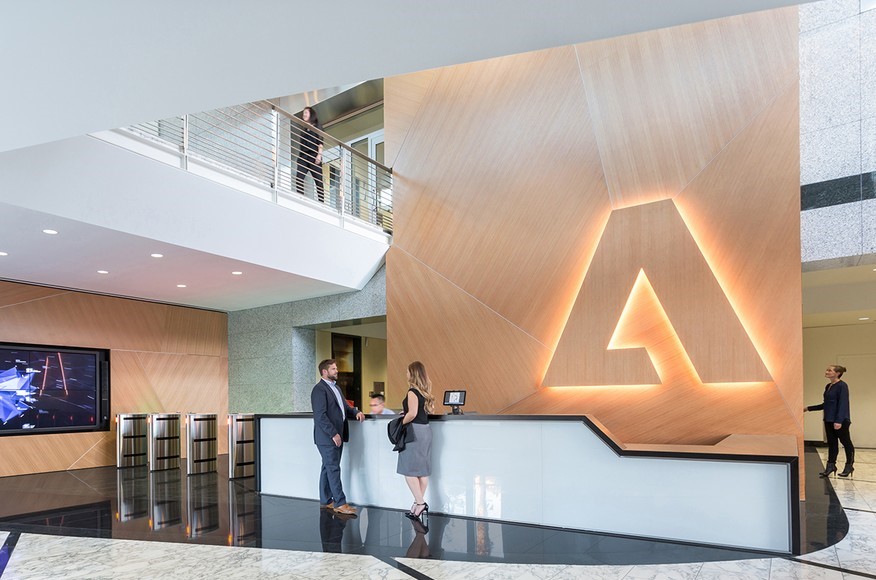 After the renovation, the Adobe office became a treasure trove of collaborative culture and aesthetic. They have the visualization of Adobe employee's voice on one of the walls and a touchscreen that responds to guests and employees with the creative images and illustrations when they touch it. Don't ask why? That's all about inspiration and human concentrated design.
6. Inventionland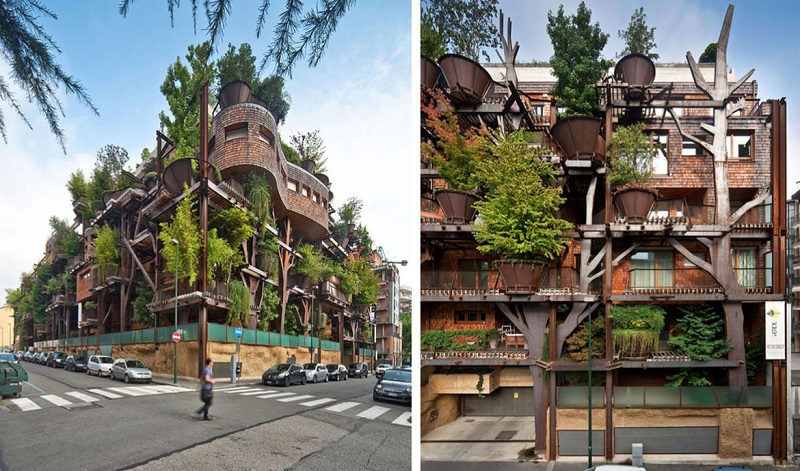 The Inventionland Design Factory surprises not only with their creative ideas but incredible office as well. Workspaces are unbelievable — each of them has a unique theme, from a pirate ship full of water to a treehouse and it makes a cool touch for its employees. If it's not a fairytale, so what is it?
7. Airbnb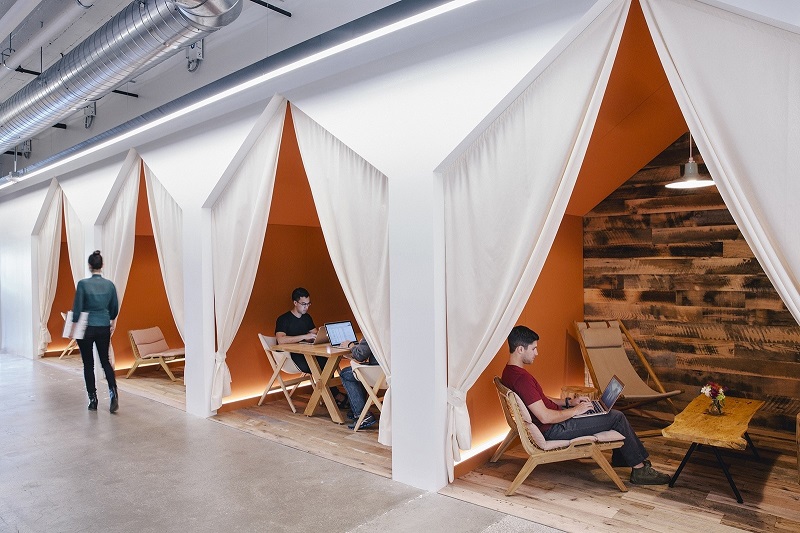 The Airbnb office is a great embodiment of creative workspace that encourages right brain thinking. The use of bright and light colors affects mood and gives a calming space to the employees. The whole space was designed to enable workers to work in offices wherever they'd like, tent style canvas, cool cubicles, and huge windows to let that Californian sunshine and inspiration in.
8. Innocent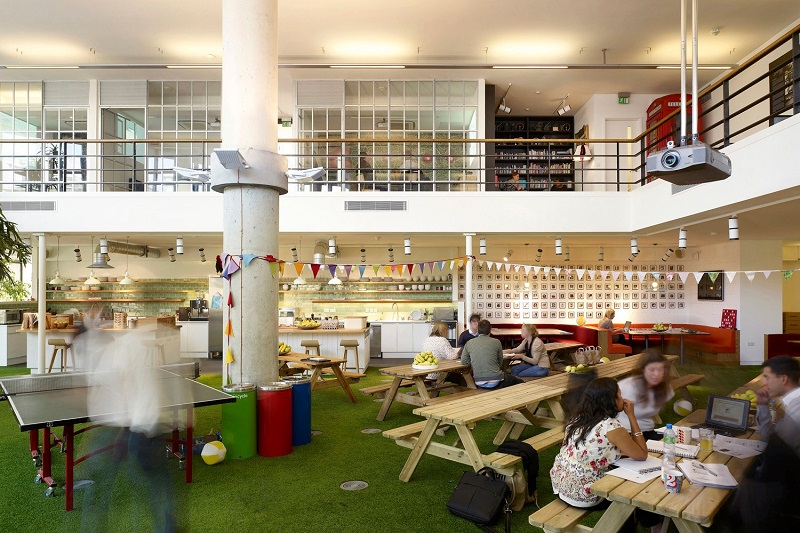 Innocent Smoothies is probably the most extravagant and amazing office spaces on this list. The wall colors, decoration in each part of the office is far away from bore and bland routine, it's outstanding and "open-minded". There're a lot of open spaces and quirky corners to work or catch up with colleagues. Lunch is always accompanied by food or fitness expert talks, so most employees may say for sure they have "the healthiest job in the world".
9. DTAC HQ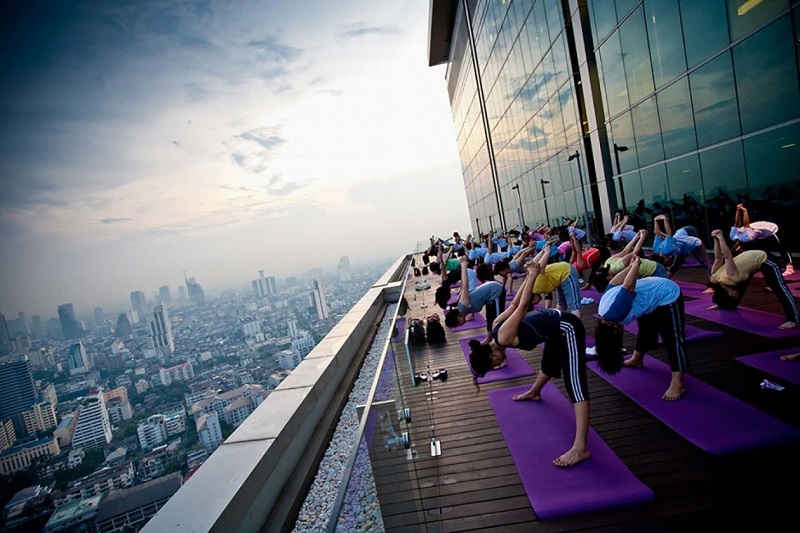 DTAC is a Thailand's telecommunications company with the philosophy of "play and learn" in their workplace design. All the chairs, cool office cubicles, running track, libraries and meeting rooms express the design aim - to break down social barriers and encourage innovative thinking. But the biggest pros of the office is an open terrace atop the building - it's definitely the best office view in the world.
10. Red Bull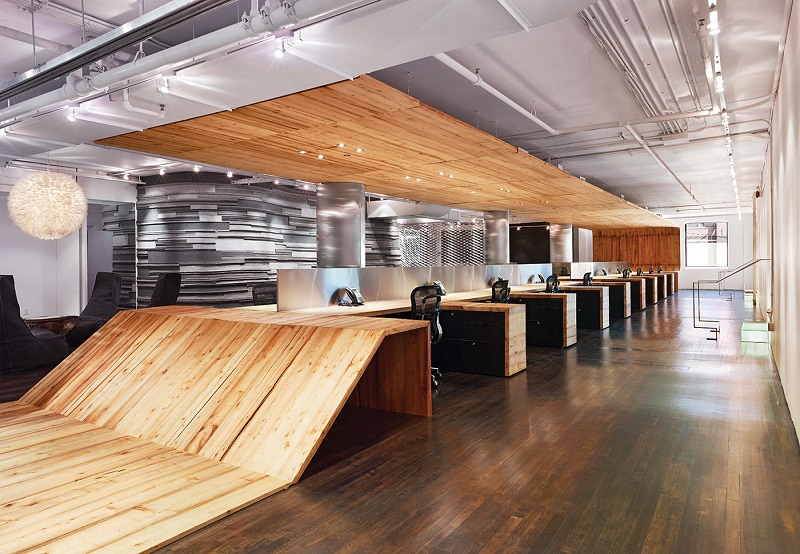 Red Bull products give their consumers wings; moreover, their office gives wings to their employees as well in their truly best offices in the world. Just look at the trace patterns left by skaters, snowboarders, stunt planes and bikes. There're ping pong tables and bar where different events and parties are held on a regular basis - it symbolizes Red Bull's commitment and "placing adrenalin spot at the heart of its business" - as the designer Simon Jordan says.