If you decided to have a successful career in sales industry, this article will be definitely useful to you. The job market is replete with highly qualified sales manager applicants and it is not so easy to stand out from the crowd. In addition to proven sales experience, understanding what skills for sales resume are necessary is of paramount importance. Employers seek the best of the best - the person who will contribute to business development and will increase company's competitiveness.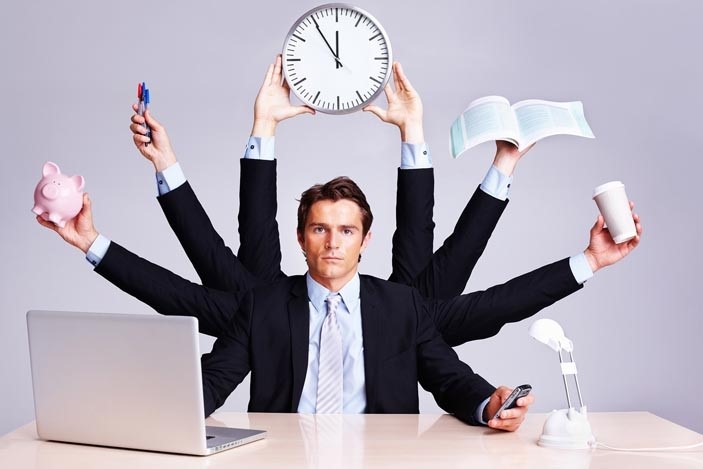 Here is the list of the most required sales manager skills. If you include this skill set in your resume, you will become more employable on the spot. It will facilitate the employment process and you will land a desired job.
Required soft sales skills
Think carefully about what to include in your sales manager resume. These soft skills are simple, but so important to perform sales manager duties effectively.
1. Time management skills
Sales managers have to coordinate the workflow of all sales reps. It is vital not to waste time and to fit into all time frames and make the most of team's time. By practicing good time management habits, overall effectiveness can be maintained. It will be easier to be super-productive.
2. Strong leadership skills
All sales managers have to be strong leaders. It is important to know how to organize and work with a team, how to help them to stay focused on goals. You will also have to motivate and inspire them to move towards achieving company's goals. So, good management skills and are a must.
3. Persistence & self-motivation
Having a passion for sales is crucial. In order to work effectively you should love what you do and be persistent. It is not so easy to build a career in this field. It requires a lot of time and efforts. But if you keep working and mastering your sales skills and abilities, chances that you will succeed are high. Your persistence will also serve as a good example for sales reps and will maintain working environment.
4. Continuous learning skills
No matter what your profession is, acquiring new knowledge is imperative. Sales manager has always to keep knowledge up to date. If you stop learning, you can say goodbye to your career.
5. Ability to take initiative
A perfect sales manager doesn't have to wait until something happens. Being able to take initiative can be a decisive factor for your employment. Successful salesperson is always proactive, able to work independently and to take own decisions.
Required professional sales skills
It is not so easy to find keys to success in sales industry. But without this professional skills having a promising career in sales is impossible.
1. Business Acumen
It is essential for a sales manager. Critical business thinking will help you to achieve sales objectives. You have to understand diverse business issues, both simple and complex, and be able to develop efficient business strategies, analyze customers needs and business growth potential. It is one of the best skills to include to your sales resume.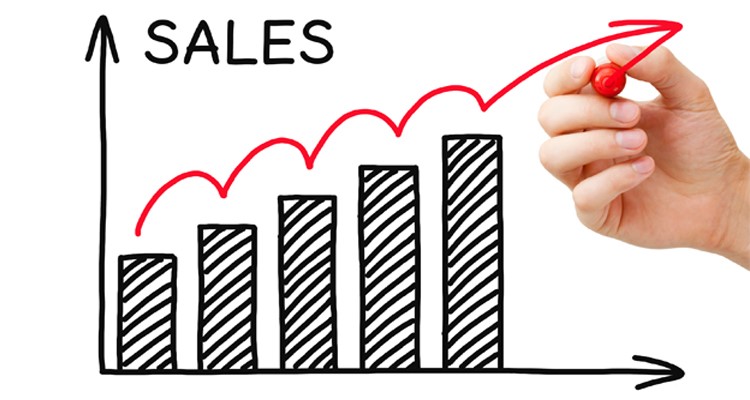 2. Knowledge of buyers' psychology
Deep knowledge of buyers' psychology can set a good sales manager apart. It will allow to engage buyers. Also, the main goal is to establish trustworthy relationship with buyers. It is a vital desire of buyers to do business with companies and people they trust.
3. Coaching skills
It is one of the main activities of each sales manager. The main goal of coaching is to improve working performance of sales representatives. Sales manager will be responsible for bettering rep engagement, reducing all possible turnover and enhancing job satisfaction.
4. Product knowledge
Sales manager should possess a perfect product knowledge. It is impossible to sell something if you don't get a deep insight of what this product is. It is not going to work if you don't understand it perfectly. The knowledge of how this product works and what are main features is essential.
5. Perfect communication and negotiation skills.
Among all skills to list on resume for sales these are core. Sales job implies a constant interaction with potential and current customers, vendors and suppliers. It is also necessary to possess good negotiation and persuasion skills.
You have to organize all this skillset in a modern looking and professional resume for sales position. If you don't know where to start, you can check out some sales resume examples. It can look like this: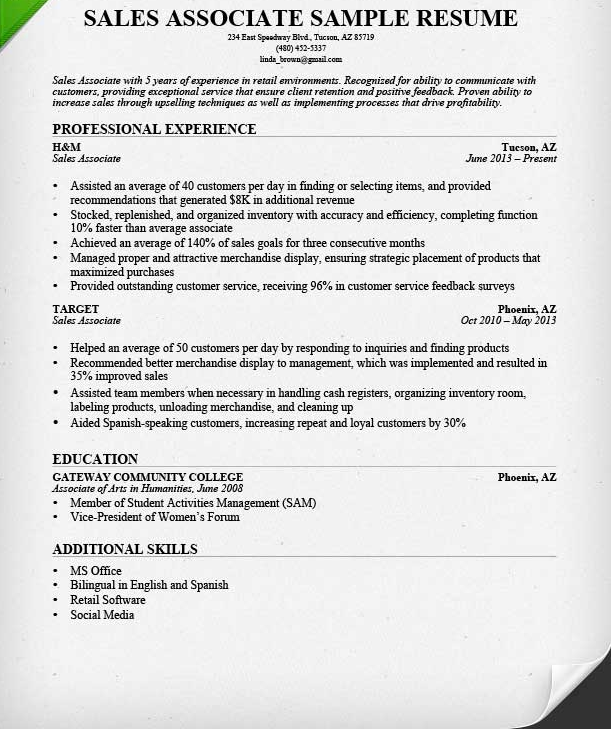 Now you know what are the best skills you should include in your resume if you want to succeed in sales industry. Implement this knowledge in real life and you will get a desired job. Good luck in your job search!