If you decide to apply for some job, academic program or you want to go volunteering, you will be required to write a motivation letter. It is a key document for your application. It can make a big difference and the final decision, in fact, depends exactly on your letter of motivation. This document is the most personalized and it is an opportunity to make a presentation about you as a person and as a candidate. Let's find out what it is and how to write a motivation letter that will get you selected.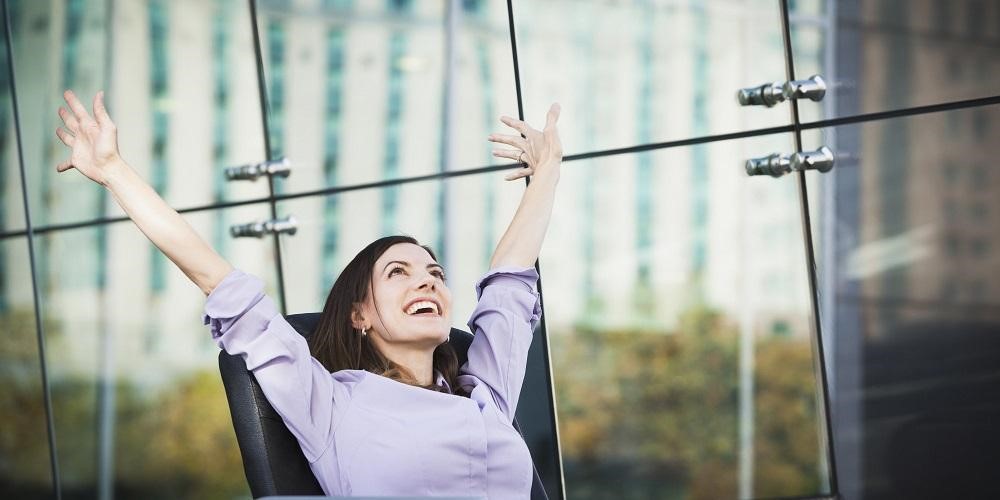 What is a letter of motivation?
A motivation letter is a document accompanying an applicant's CV. It plays a crucial role in deciding whether you will be accepted or not. It enhances a well-written resume and the essential goal of a good motivation letter is to convince an employer or an admission committee that you are the best fit for a position or academic program. A motivation letter is commonly used, for example, while applying for student programs, internships, job openings for non-profit organizations or entry-level jobs.
So, an effective motivation letter provides some essential information about you. It includes your academic and working experience, your skills and special abilities. You can add some interesting details about you that will be relevant and appropriate. Feel free to tell what are you passionate about, because a motivation letter is also a letter of interest.
How to write motivational letters to employees?
Before writing a letter about yourself, get familiar with this guidance on how to create the best motivation letter.
First of all, do your homework and do research as much as possible information about student program or job in nonprofits in order to learn their main requirements and expectations from a perfect candidate. Knowing their philosophy, main projects, interests are the things that will help you to figure out what info you should include to your letter. Check out how to write motivation letter to employees that will serve you as a great an example.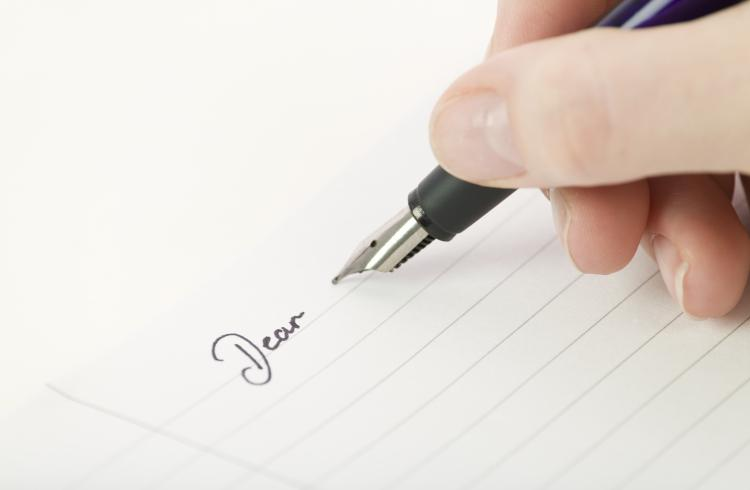 A good motivation letter format is crucial. The following structure is the most common and the most convenient for this type of document.
1. Greeting
As far as you don't know who will check out your letter, a phrase "Dear Sir/ Madam" is possible. But it will be advisable to be more specific. If you are applying for an academic program, these variants are acceptable "Dear Admission Committee", "Dear Admissions Counselor", "Dear Admissions Director".
2. Introduction
In the first paragraph, you should state your main goal. Tell why you are applying to this program and explain why this program/ position appeals to you. Make a brief summary of your main characteristics that set you apart from other applicants and make you a perfect candidate.
3. Body
In this part of your motivation letter, your job is to focus on your strengths, highlight all your skills, academic knowledge, working experience that are applicable to this program/ job and make you a competitive candidate. Provide some concrete facts and examples. Show your passion and motivation. Demonstrate the understanding of challenges that might occur and explain how you will overcome them. You should also write what will be your future contribution to the university or organization. State how it will help you in your future career advancement.
4. Closing
In the last paragraph restate your position or program name, briefly repeat your desire to join and summarize your body paragraph.  In your concluding part express your gratitude and thank the admission board or a recruiter for their time and consideration.
5. Signature
Like a cover letter, a motivation letter has to be signed. Write "Sincerely yours"; include your typed name and your contact information again.
The best tips to write an outstanding motivation letter
Use strong and clean language. Avoid redundancy in your writing. Keep it simple and informative. Focus on the main goal of a motivation letter. Use correct and appropriate language that will describe you as a perfect candidate. Avoid commonly used clichés as: "I am highly motivated to...", "I have always loved...", "My greatest goals are...". Also, don't use the same phrases from a job/ program description, instead try to use synonyms.
Don't repeat your resume. Use this space in order to tell something that will make a difference and will show that you are competitive, can bring value and contribute to the organization or academic program development.
Stay positive. Your letter has to be all about your best qualities and strengths. Avoid discussing your weaknesses. If you decide to describe some challenges you have encountered in the professional working environment, tell how you have overcome those problems.
Find balance between your professional/ academic and personal information. Give an insight into you as a person and individual. Nevertheless, remember, it is a formal letter so all personal information such as your interests has to be appropriate and used in moderation. Use formal language style and grammar.
Don't lie on your motivation letter. The essential thing is to stay honest. Don't exaggerate your skills or experience. The truth will be revealed eventually. Just be yourself, put emphasis on your strength and believe in your success. You will definitely manage to do this.
Proofread it multiple times. Make sure there are no grammar or spelling errors. If it's necessary, rewrite it several times until you will get a great result.
Motivation letter example
Here are the best motivation letters for jobs, internships or academic programs at university. You can use it as an example for your own one.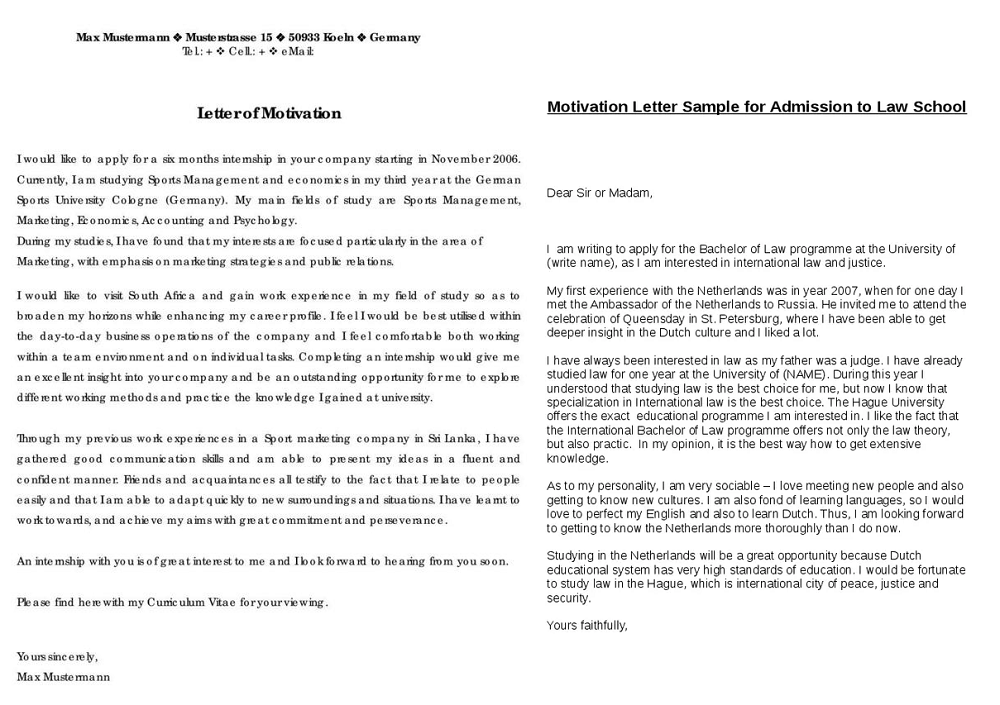 You see, writing a good motivation letter is not so challenging. Just apply these main strategies and tips and you will get a perfect result that will help you achieve your goal.