Writing a successful letter of interest is an integral part while applying for a job. Read the article below, if you want to know tips and tricks that will help you create a letter of motivation and get a job of your dream.
Letter of interest vs cover letter

If you want to work for a particular company or organization, writing letters of application (whether a cover or motivation letter) is imperative. But before we proceed to motivation letter for job application, we'll explain the main difference between cover letter and letter of interest. Both cover letter and letter of interest are the introductory documents that accompany your job application but there is a distinctive difference. Whereas a cover letter is a standard document that will help you to get hired for a sustainable paid job, letters of interest will come in handy, if you want to apply for some academic opportunities, internships, fellowships or for voluntary jobs in non-profit organizations.
A cover letter can enhance candidate's resume, provide some important information about applicant's experience, education, achievements or professional knowledge. The purpose of a motivational letter is to answer the main question: what is your motivation to apply for this position and what is your passion. Motivation letter for job in nonprofit or for university program is a nice opportunity to persuade committee that you are the best fit for this program or job and to explain your interest and desire to be a part of non-profit or to attend an academic program. Typically, a motivation letter is sent to diverse international universities, particularly in Europe. An effective motivation letter describes all the essential information about a prospective student.
Tips for writing a perfect motivation letter
Writing a motivation letter can be very challenging. Here is your motivation letter writing guide that will facilitate you the process and will help you create an outstanding letter that will set you apart from other applicants. Your job is to create a dynamic letter that will impress a recruiter or employer and convince to pay extra attention to your application.
1.      Brainstorm
Before you start writing your motivation letter, take your time and do some research. Your job is to find all the details about the university and academic program. Flick through university website and pay attention to admission requirements of program you resolved to pursue. You will find the perfect candidate's qualification. Use this information in order to create a personalized letter tailored to a specific program. Mass mailing the same motivation letter will never work for you. So put your focus on creating a generic letter. Think about your genuine motivation and interest and how this opportunity will help you to achieve personal, academic and professional goals.
2.      Take care of motivation letter format
Make sure your letter is concise and to the point. It should not exceed one page and it will be even highly recommended to make it a little bit under one page. Include only the most relevant information. Remember to use appropriate fonts (like Arial or Times New Roman) and readable font size. 
3.      Structure your motivation letter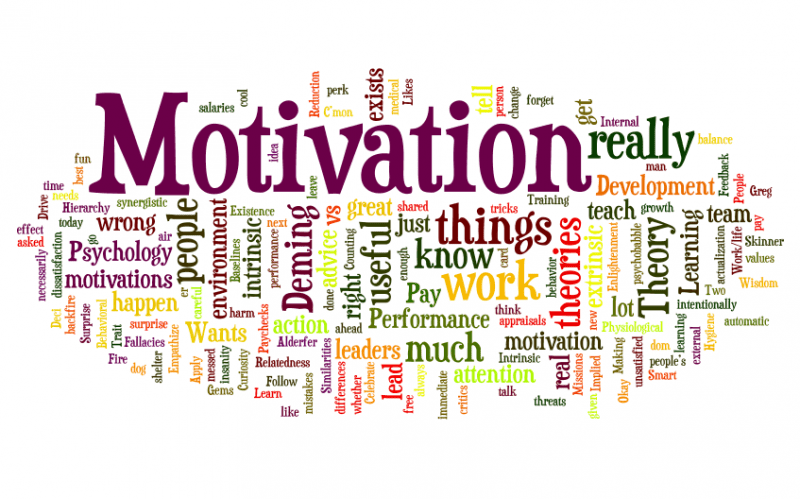 Start your letter with professional greeting. In this part, you have to include all the necessary information: your first and last name, contact details, the name of the company you are applying to and its address, date of sending the application. Then start your letter with " Dear Sir/Madam"  (or their name if it is known).
Your first paragraph should include a strong introductory sentence that will grab recruiter's attention. Mention two or three main assets that will help you to contribute to company's development.
This is the main part of the motivation letter. In this paragraph, your main job is to explain how your skills, knowledge and experience make you an excellent candidate for this program or position. Include your reasons and motivation to be a part of this opportunity.
Don't forget to include some concrete examples. Mention all your achievements in education, your experience and some distinctive traits.
In this paragraph, you should express your strong interest in meeting with recruiter and discussing this opportunity in detail. 
Sincerely, (Best Regards, or similar) is obligatory. Include again your contact information so that an employer can easily call you.
4.      Never lie
Anyway, the truth will be revealed, so it is better to restraint from exaggerating whether your accomplishments or knowledge. Instead, try to focus on your strengths and essential assets.
5.      Stay positive
Positivity has a special power. No one wants to read gloomy motivation letter with negative attitude. Recruiters are attracted with positive aura, so make it upbeat. Don't mention your weaknesses. Put emphasis on your achievements you are proud of, your knowledge and experience. Highlight all your core strengths, describe your positive traits, explain how you have coped with challenges encountered in the past.
6.      Proofread
Before submitting your application, you should proofread your motivation letter multiple times. Make sure it is free of any spelling or grammar errors. Typos can kill your success. It will be advisable to get a constructive criticism. Give your letter to one of your family member or to a close friend for an honest feedback.
If you don't know where to start, you can check motivation letter example, that will serve you as a great example.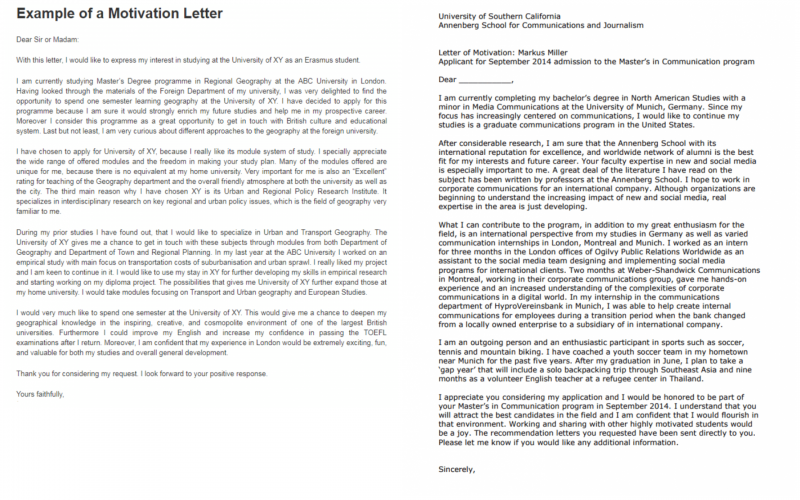 Now you know how to create a perfect motivation letter that will help you stand out from the crowd.  Follow these simple tips and you will definitely succeed in your academic endeavors.