It is not longer than 6 seconds when a professional recruiter decides whether to invite an applicant for an interview or not. Thuswise, one should really impress a recruiting person with the help of a resume. In the pile of various outlines, which cover the whole table of every HR manager, yours has to stand out of the crowd and that`s what resume writing services do. Even though pros and cons of resume writing services are highly discussed and are sometimes dubious, such organizations as Skillroads make their top aim to generate a unique outline of a particular candidate, as that is the only condition the resume will attract the eye of a reader. Of course, you can make your resume on your own, what`s the big deal? You won`t need to pay the cost of resume writing service as it`s a simple task! How exactly such services help? Why do you need to use them?  Let`s find out the answer to this conundrum!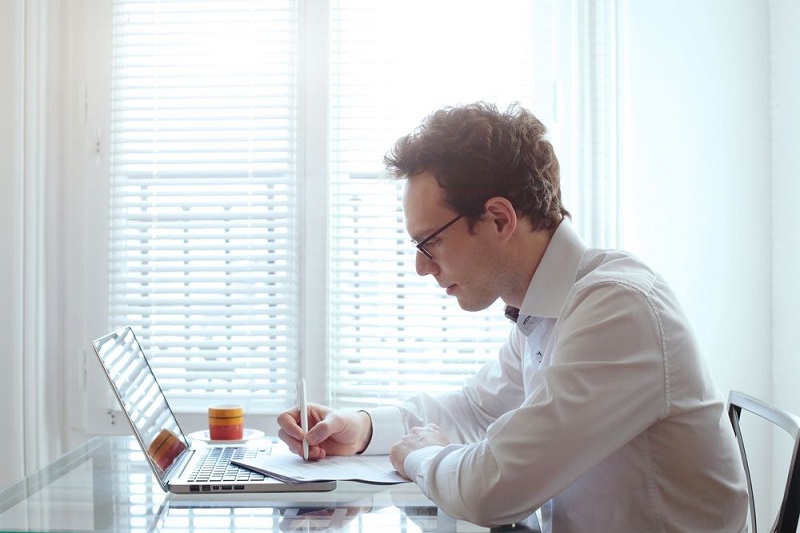 Are resume writing services worth it?
Take a look at the benefits of using such services to see the big picture. So here are top 5 perks of making use of resume writing services.
Expert writing is a benefit
In most of the cases a resume is conducted by a professional writer, that is, by the person who has a talent for telling and describing. Hiring a resume writer is a great investment, as such individual is most likely to have spent at least a year studying the mechanisms of writing or even has a degree in Journalism or English, not to mention that one is being continually trained. So the writer not only has more knowledge on how to create a catchy text, he/she is responsible for excellent proofreading. That means that an outline, generated by a specially taught person, is both error-free and easy-to-understand. In other cases, resumes are generated by special technologies, which conduct an outline automatically picking up the best phrases for a certain person. Afterward, writers and proofreaders examine resumes, prepared by artificial intelligence tools. When a person without special education is creating a resume, it becomes a plain list of workplaces of an applicant, which will never land into a job offer.

Uncommon wording is a lifesaver
That is the milestone of every person, who wants to be represented without any expert help. An ordinary job seeker simply reconstructs the template of an outline from the Internet and utilizes clichéd expressions, set phrases and well-known constructions to describe his/her abilities and work path. In contrast, advanced writers make a resume special. Each candidate is different and every position is, too. So there can`t exist two same resumes. That`s why expert writers polish the whole text, paying extra attention to semantics, structure, grammar and lexis. Additionally, an expert team of writers highlights the most appropriate and important things in an outline, for example, relevant accomplishments. They do not list all the working experience of a candidate but choose the most essential working places and skills in order to enhance readability, optimizing space and outlining key points, so maybe the time has come to hire a professional resume writer for the sake of your career.
Complex technologies are advantageous
Services, which create pro resumes, optimize them, using trendiest tools. They are aware of the relevant font for every position, appropriateness of a photo in a certain outline. They can play with design of the resume with the applications, which aren`t easy-to-use. As professional writing services go hand in hand with current tendencies, they advance every resume. Proficient team of writers, content managers, proofreaders and editors work together to comply with the rules of resume building, make use of top gadgets and apps to make a state-of-the-art outline for each client.

An inside look track is a plus
Of course, you are to pay the fee for the work of such services and you`ll ask yourself «Is a professional resume writer worth it?» Yes, as resume writing services are constantly browsing the market of jobs in order to select top skills in a certain field, scan employment situation in the country to be sure that every single detail of a customer`s resume will be modern and follow the current trends. Moreover, they interview, survey and collaborate with recruiters and employers of every field of work to determine what they seek for in a perfect applicant, so resume writing teams are aware of the things to mention and to omit in each resume.
Supplementary offices
Furthermore, resume writing services provide a whole range of extra functions, such as proofread of a given resume, creation of summary or cover letter for a particular outline. They not only tailor your resume for a particular position but also recommend relevant courses, books, companies to apply for. Moreover, resume writing and resume building services save your time, making the primary step of job search simple and fast.
All in all, it`s a matter of your choice whether to pay for resume writing or not, but one thing is for sure – resume writing services are spreading and becoming more utilized, so maybe the time to be in trend has come!