Probably writing a resume is not the best thing you used to do. It takes a lot of forces and strengths to make a really good one that catches the recruiter's attention and emphasizes all your skills. However, the mission is possible if you're familiar with the different types of resumes. Resume format may differ due to your working background, proficiency, type of work and skills. Make resume formatting isn't that hard and we prepared a list of 3 types of resumes, so you may take the one that would present your strongest sides to the hiring manager.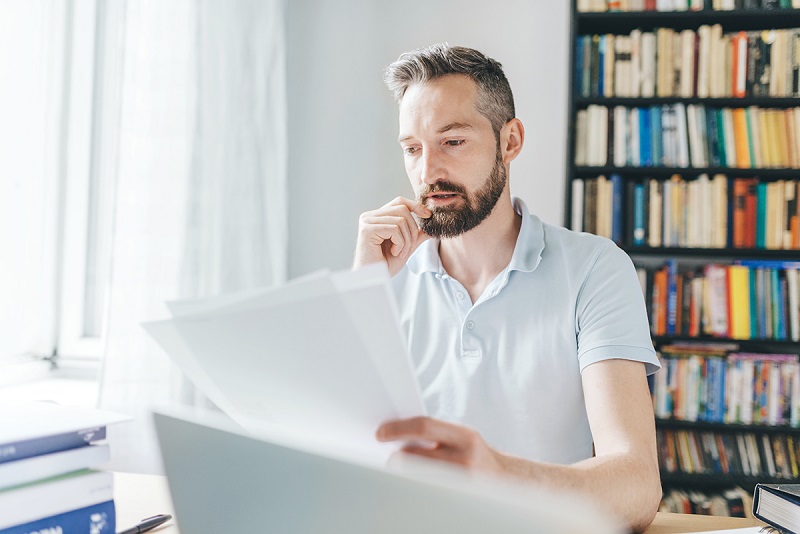 1. Chronological resume
What is a chronological resume?
This is the most common and standard resume format and telling the truth, many employers typically prefer this type to others as it's easy to see what jobs you have held and when you have worked at them. A chronological resume focuses on your work history first as the most relevant point for hiring managers. Obviously, your jobs are listed in reverse chronological order with your current or most recent job with brief explanations of each job. 
When should you use a chronological resume?
A chronological resume format is the most common resume type, which suits those people who have an extensive work history that is in the same line of work as the job for which they are applying. It's a safe choice for virtually all job seekers. 
When should you avoid using a chronological resume?
The chronological resume does not work well for career changers. You might have a lot of work experience in different industries but a chronological format demands related and smooth working history. As well as career changes, chronological resume doesn't like gaps in employment and will only emphasize these issues.
Chronological resume structure
A chronological resume often includes an eye-catching career summary at the top. Then you should define chronology of your previous work experience and make it as clear as possible - it's the main part of such resumes. Education, certifications, and special skills are also included in this type of resume but are listed after your work experience section.
Have a look at a chronological resume example to get a clearer visual understanding.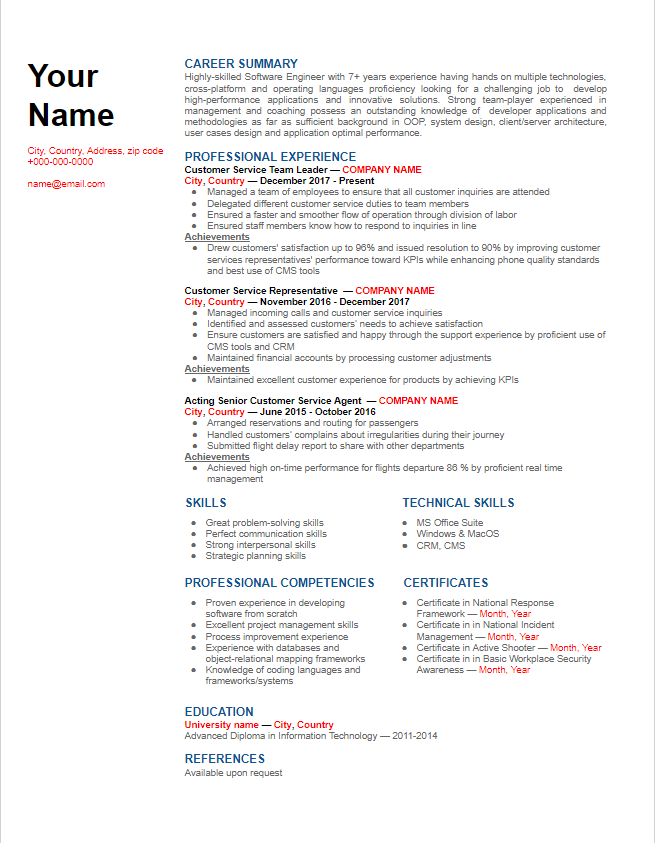 A proper reverse chronological resume order should be as follows:
Contact information
Resume summary or resume objective
Work experience
Education
Skills
Additional Sections
2. Functional resume
What is a functional resume?
The functional resume format allows you to take the pressure off your work history and focus more on your skills and abilities. That's why it's also called the skills-based resume format. The focus is shifted from job titles and dates to your actual relevant skill set.
When should you use a functional resume?
It is typically used by job seekers who are changing careers, who have gaps in their employment history, students with less working experience or people, whose work history is not directly related to the job. If you are looking for a job in creative industries, where your portfolio matters more than your resume, go ahead and use creative functional resumes. 
When should you avoid using a functional resume?
Through, it's a great one for teens, students, and graduates, who lack work experience, but have their education, internships, projects, volunteering or campus work on their back, it's still the most tricky resume type. The functional format might not work as it just throws your job history out. If you're a fresher looking for a summer or entry-level job – it's your choice to show up. But if you already have some achievements under your belt, your experience section would be presented only by a tiny list of your past employers at the bottom of the resume, and that's not what you need.
Functional resume structure
No worry, if you don't have a perfect work experience with a treasure trove of relevant skills and competencies. You're not the only one and there are numbers of strategies you can employ to cover up gaps on your resume. To get an idea of how a functional resume can conceal your work gaps, you must understand the structure of current resume format.
Take a look at the functional resume example and let it become clear to you.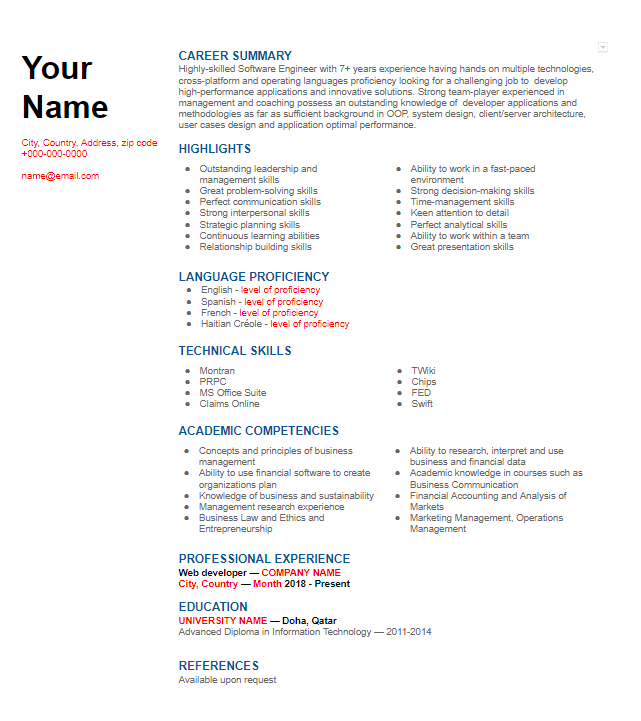 Keep in mind the correct functional resume order:
Contact information
Resume objective
Skills Summary
Additional Skills
Work Experience
Education
Remember, even if you don't have much work experience, you should still link your skills with either your academic achievements or part-time jobs and volunteer experience. The functional resume can be an ideal resume format for freshers as its ultimate goal is to make the hiring manager see your potential and desire to work.
3. Combination resume
What is a combination resume?
The combination resume format (or hybrid resume) is a middle ground between the reverse chronological resume and functional one. As the name suggests, it combines the aspects of the other two resume types. The combination style focuses more on skills but leaves plenty of room to provide details on your past work. Shortly, it focuses on skills without throwing off the work experience section. The more transferable skills you include, the easier it will be to make a successful resume. 
When should you use a combination resume?
Combination resumes were designed for job seekers who already have a relevant work experience or even looking to jump into a new industry. Moreover, if you're applying for a position that requires a lot of technical skills and expertise, using a combination format is the best way to showcase these abilities to the hiring manager. If you had an impressive set of accomplishments and job duties in previous positions and want to highlight the skills you've developed over the years this style is perfect to help you succeed in a career path.
When should you avoid using combination resume?
Combination resumes don't work well when you don't have much work experience or your duties weren't specified. Also, if you didn't get any promotions, awards or achievements over the course of your career don't go for the hybrid resume. You should better use a chronological resume structure. However, if you eventually got one, do not forget explain and emphasize each of them.  
Combination resume structure
Formatting a resume demands your skills and qualifications first. Those skills that are most relevant to a particular job opening must be on the top. Underneath each skill, you make a bulleted list of professional achievements that highlight the skill. Your employment history is listed next, in reverse chronological order. It would be perfect to divide the descriptions of your work experience into "Related Work Experience" and "Additional Professional Experience" sections. This allows you to focus recruiter's attention on your most relevant experience while at the same time providing a complete work history.
Let's have a look at combination resume sample.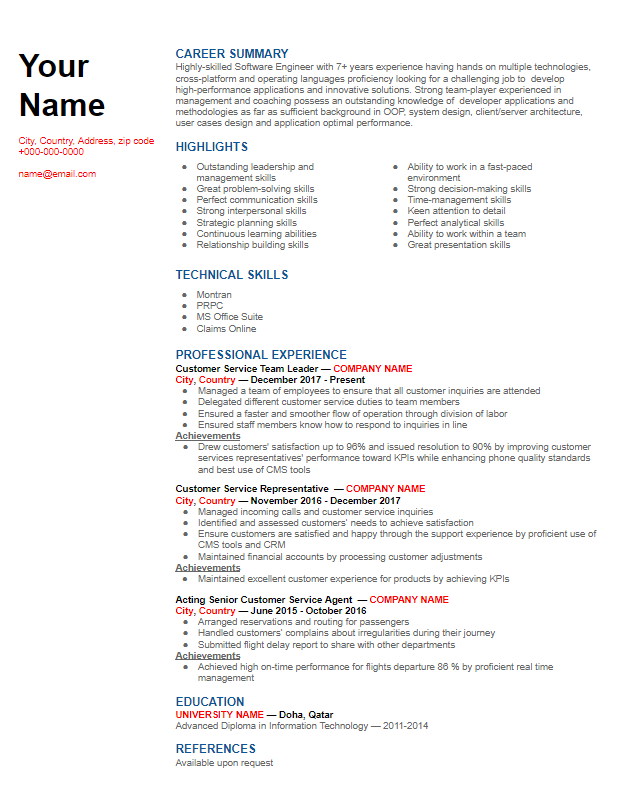 A proper combination resume order should be as follows:
Contact information
Skills Summary
Additional Skills
Work Experience
Education
If you are still unsure of your ability to create a good resume format on your own, don't hesitate to use our professional resume writing help and get your documents done on a higher level! ---