Nowadays social media play a crucial role in a job search and in finding employees as well. Most hiring managers use it for candidate sourcing and LinkedIn is the most important one.
If you still don't have a LinkedIn profile, you should get it on the spot. At first glance, it can seem that LinkedIn profile creation is similar to resume writing, but it has some differences and advantages! If you already have one, it is high time for quality changes. This guidance will show you how to create a Linkedin profile that will entice any recruiter to call you. Check out LinkedIn profiles best practices!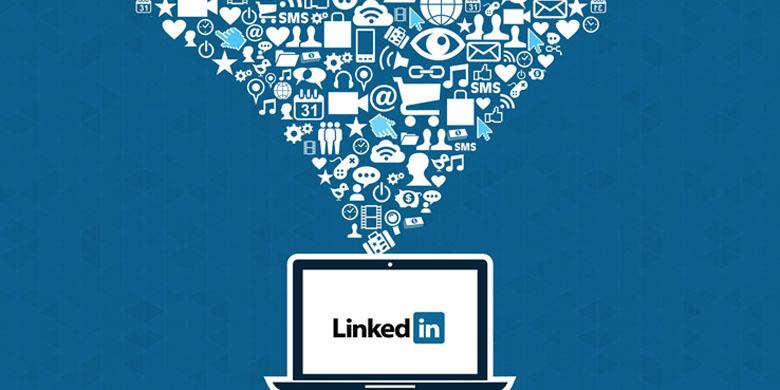 What you have to know first
First of all, you got to know what is your profile strength and why it is so important.
Your profile strength depends on how much information you have provided. Thus, there are 5 different types of profile strength.
Beginner
Intermediate
Advanced
Expert
All-Star
The more information you add, the stronger your status is. It is very important because all-star or expert profile is much more likely to be noticed by eventual clients or employers. Now let's proceed to essential strategies that will help you to create a killer LinkedIn profile.
How to make a good LinkedIn profile
If you want to significantly increase your chances to get hired, then take care of your LinkedIn profile. This social platform is paramount in terms of job search, so optimizing your profile is crucial.
Keep reading to discover main LinkedIn tips and tricks that will lead you to unconditional success.
1. The best headline tips
Most people don't pay enough attention to it, but LinkedIn headline can help you in finding a dream job. By changing a profile name, you can draw hiring manager's attention. So, all that you have is just 120 characters to say something meaningful, that can make you stand out from other LinkedIn profiles and get recruiter to click and see your page. Therefore, the better your headline is, the more chances you have to get interviews.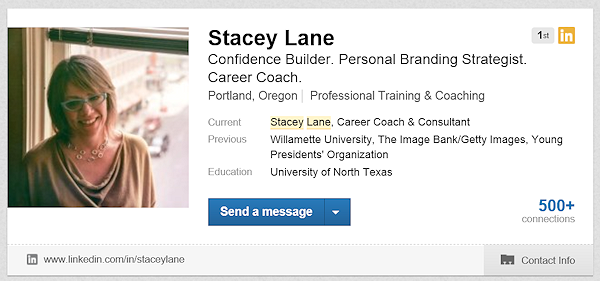 If you have used default headline (name of the company and your current position), it is time for actions! No doubts, including position name is necessary but you should focus on what you can bring to other people. First of all, don't be boring. There is no guideline on what to write. Just be yourself and tell people who you are. Even funny LinkedIn headlines are applicable. A little bit of humor won't hurt. Your headline depends on what type of job you are looking for and on your skills and qualification. Most headlines are dull and say nothing about a person. Focus on creating an eye-catching headline that will entice any person to click your name. Possibilities are limitless - feel free to express yourself as a person and as a professional. Don't get afraid of being creative. Come up with something fresh and unconventional and it will become your key to success. It is highly recommended to use punctuation marks like periods, commas, vertical bars in order to separate phrases and make your headline easily readable.
In addition, bear in mind these main 'dos'. They are applicable not just for a headline but for all LinkedIn profile sections.
Copy the best LinkedIn headlines of other people. Flick some profiles and find the best headline that perfectly works for you, and use it as an example for your own.
Use strong language. Strong adjectives and words will make you more professional and reliable candidate.
Be specific. Include career-related details that can make a difference (certification or training). But stay concise and channel your efforts on describing yourself, your best traits or biggest professional achievements.
2. Add a profile picture
Linkedin profile picture is one of the most important elements of your profile. Good LinkedIn photo is a must as it's your calling card. People with default grey avatar have a big disadvantage. They are likely never to be contacted. Instead, people with a good profile photo are 14 times more viewed. It is not so difficult or time-consuming to upload your photo from your cellphone or a laptop by a simple click. 

But make sure you choose the right professional photo for your page. No selfies or photos with your dog or relatives. Photo is a way you introduce yourself to hiring managers and it can create a strong first impression of you as a candidate and a professional. It has to be up-to-date with no distracting background. Your picture has to be small and the most beneficial one for your profile will be a headshot with face and shoulders. Put on your business attire and be smiling, friendly and relaxed.
3. Add a background picture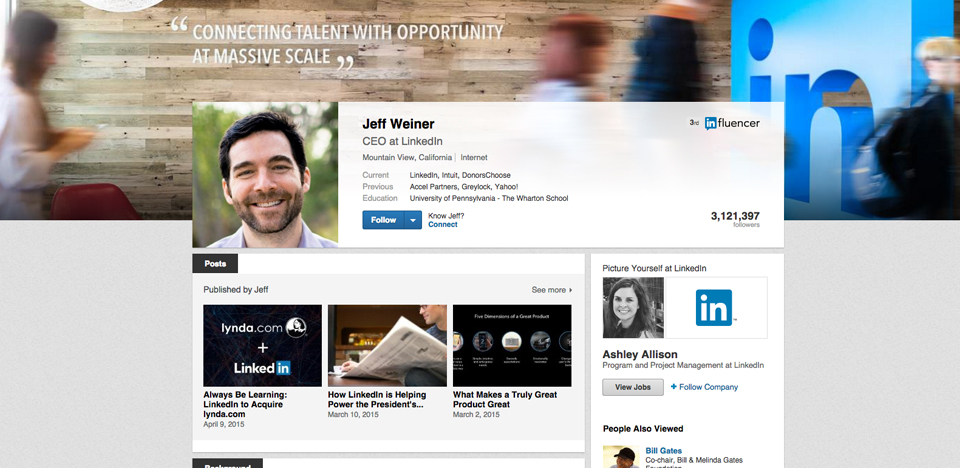 Your LinkedIn background photo also matters. It is one more visual part of your profile. It draws readers' attention and shows what is important to you. If you choose the right background photo, you can easily stand out and make your profile memorable and appealing. Add the picture that reflects your personality or that will highlight your professionalism. Browse Internet pages and find the perfect one for you.
4. Fill 'LinkedIn summary' gap
It is one of the most significant elements of your LinkedIn profile. It is a place where you can tell your professional story. Many people neglect the importance of a summary and leave this field blank.
LinkedIn summary length is only 2000 characters. Therefore, you have to use this space in order to express yourself and to cover your main skills, experience and essential career accomplishments. Try to make your summary personalized, special and unique. Tell something that will make a big difference to people and you will get a good LinkedIn summary. You can add publications to this section like images, video, portfolio, documents etc. Feel free to add any kind of information that can attract recruiters, enhance your profile and show your special knowledge and professionalism.
In order to entice and impress hiring managers show all your passion and extraordinary assets you are proud of. It is not so easy to create a brief and informative summary, but here is a highly recommended structure for your perfect LinkedIn summary. It is necessary to decide whether you will write a summary from the first or third person. Some people find it daunting to write about their own achievements and contribution in the first person. They consider it quite arrogant. In this case, a third-person summary will work perfectly. It can still describe your exceptional knowledge, ability and outstanding potential.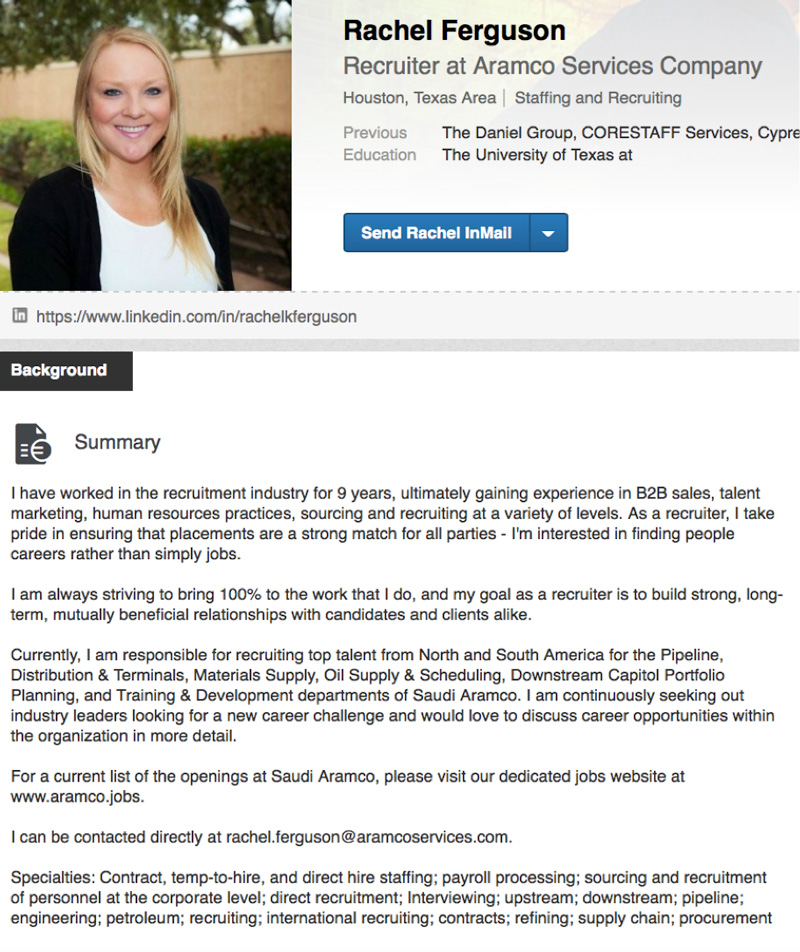 Think about impressive introductory sentence. If you want an employer to keep reading your summary, you have to grab reader's attention with the first sentence. It is not the right place for a job title. You can come up with something funny, inventive, offbeat and even shocking. You can add some thought-provoking statement. Don't be afraid of describing your real self. The body of a summary should include following information: educational background, work history, the biggest professional achievements, skills, abilities and hobbies. Explain why you can be the perfect candidate. Leave your contact info - let people know how to get in touch with you.
5. Buzzwords
While listing your skills, try to avoid resume buzzwords. It won't make any good impression. Declare cold war on these words: strategic, creative, specialized, leadership, passionate, experienced, focused, enthusiastic, expert, track record, innovative and certified.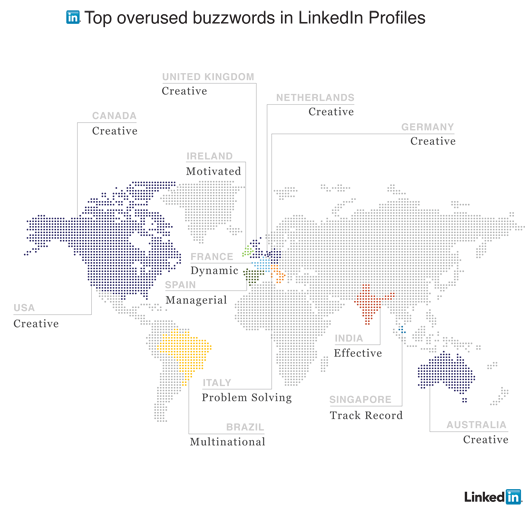 These adjective are the most commonly used by all job seekers but they are almost meaningless. Yes, you can describe you with these words, but don't limit yourself with these commonplace adjectives. In order to persuade a recruiter think over some other words that can describe you better.
6. Take care of little details
The first thing to mention is LinkedIn public profile URL. It is undoubtedly important because you will put it on your business card. Your LinkedIn URL is a link to your profile. You can find it on the address line. A default URL looks not so appealing - it is a random combination of your name, letters and numbers.  But it is better to make some adjustments and to customize the URL. Just delete extra figures and letters to give it more professional and impressive look. Keep in mind that you can edit your LinkedIn URL no more than 5 times within 180 days.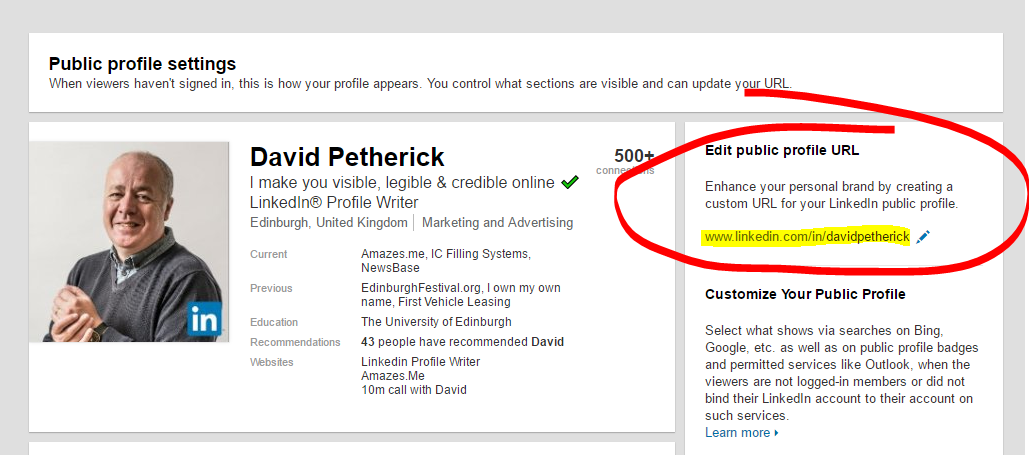 7. Special option
LinkedIn private mode is available for your profile. It means that no information will be displayed. Nobody will see your summary, contact information, experience and skills. People also will be unable to click the profile icon so you can be completely anonymous.

Now you see, that creating an eye-catching LinkedIn profile is not daunting, on the contrary, it is so rewarding and worthwhile. Invest your time in personal branding. Follow these simple tips on how to create a LinkedIn profile for job search and you will definitely get a professional LinkedIn profile that will be on the top of this resource. You will be stunned how fast hiring managers will notice your profile and you will get the desired interview.