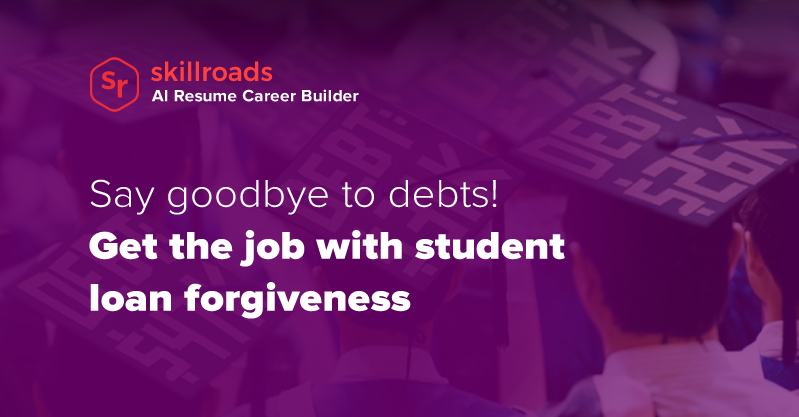 Nothing comes for free especially when we are talking about quality education which obviously plays a vital role for your future. According to the U.S. Bureau of Labor Statistics the prices for higher education have grown by 52.7 percent from August 1997 to August 2017 and these numbers tend to increase. We have good news for you though – your head-ache-debt can be repaid by your employer. Certain companies provide grants to pay off student loans although these benefits are not so popular among the vast majority of the employers. The financial aid you receive depends on such factors as job tenure, time since graduation, eligibility and loan type. Let's take a look at them first.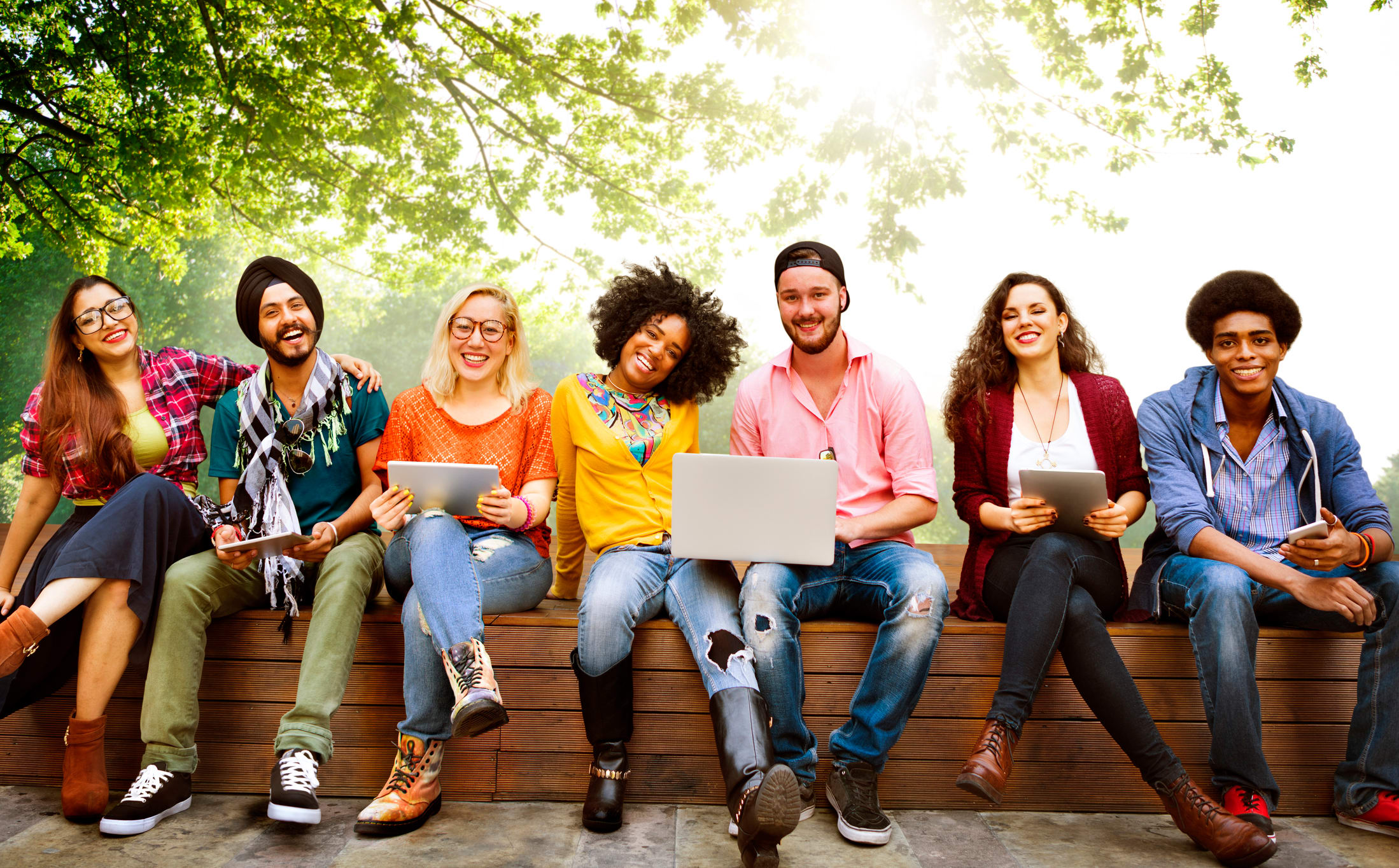 Federal Loan Forgiveness
According to Obama Student Loan Forgiveness Act 2016, which is also called William D. Ford Direct Loan Program, students who have taken loans starting from 2014 received a Pay As You Earn repayment plan. Now, they can make payments of 10% of their discretionary income and receive debt forgiveness in 20 years instead of 25.  
Here is a list of the most popular federal loan forgiveness programs:
Perkins Loan Forgiveness. To qualify for the Federal Perkins Loan Cancellation Program you need to work in an educational field for a public or a non-profit organization. The program was ultimately shut down in September 2017
Public Service Loan Forgiveness (PSLF) also known as student loan forgiveness for government employees. 
Parent Plus Loan Forgiveness. The program is offered to a student's parent. Eligibility requirements are the same as for Perkins and PSLF.
Total and Permanent Disability Discharge (TPD). You can qualify for the student loan disability discharge if you are suffering from physical or mental impairments.
To apply for a federal loan program and eventually qualify for a loan forgiveness you need to find a loan servicer whose role is to provide a connection between you and the lender. Nelnet and Navient (former part of Sallie Mae) are the most famous federal loan servicers who are controlled by the U.S.  Department  of Education and will help you to calculate an average time to pay off student loans and decide which repayment plan is the most suitable for you.
Private loan forgiveness
Private loans are provided by banks, credit unions or any type of lenders. Unlike federal loans private loans are never subsidized and demand you to make repayments while you are still at school. Plus, you will need to show your credit history and unlikely to be offered a loan forgiveness program. Private loans are available for any purposes and don't require you to complete The Free Application for Federal Student Aid (FAFSA) form which might be a problem if you are not eligible for some reasons.
The best jobs for college grads who are looking for debt relief
Among the companies that help pay for college there are such industry giants as Apple, Procter and Gamble, McDonalds and Deloitte. So if you are struggling with your college debt you should consider this benefit as one more reason to show your best at the interview while surfing online job boards.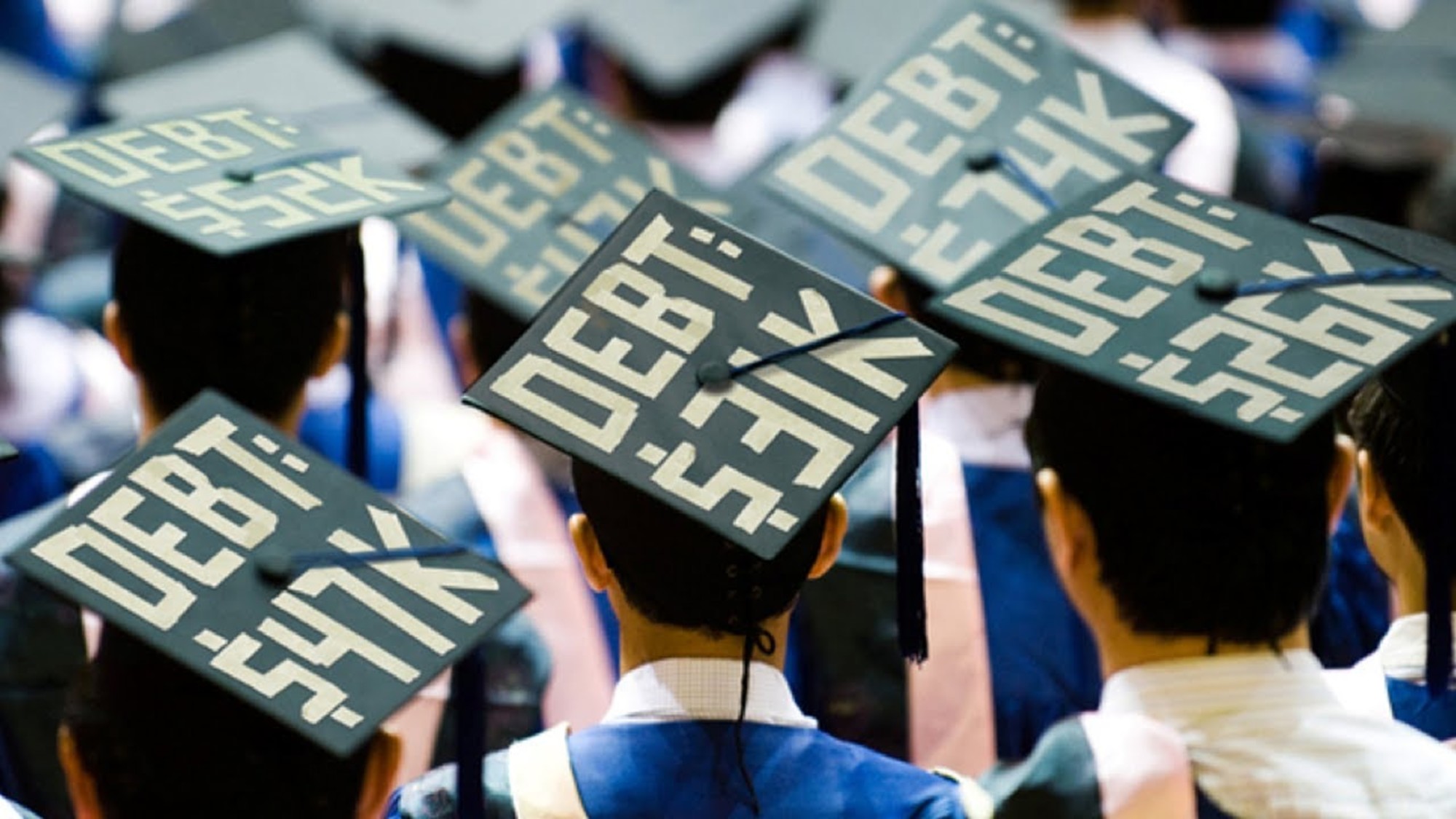 Here is a list of 8 companies which offer career for college graduates and provide tuition assistance.
McDonald's
If you are planning to build a career at a fast-food industry or gain some customer service skills, McDonald's is a perfect choice. Plus, the company provides from $2.500 to $3000 of financial aid yearly to its student employees. To meet the eligibility requirements you need to spend at least 20 hours at work every week and be employed for one year. 
Deloitte 
One of the greatest benefits you receive while working at this famous financial consulting company is their student debt coverage. If you have worked at Deloitte for 2 years you will be given up to $10,000 per year for your educational expenses. But remember – you are expected to come back by the end of your studying.
Walmart
The biggest American product retailer has concluded a partnership agreement with American Public University and now offers their employees a 15% tuition reimbursement for accredited online college programs. To qualify for the program you have to gain one-year experience and work full-time.
Apple
A legendary empire built by Steve Jobs is a dream place to start a career for young and gifted graduates, who strive for success and obsessed with technology. In addition, IT industry is full of high paying entry level jobs.
Currently, Apple employees receive $5000 of financial aid per year to repay their student loans.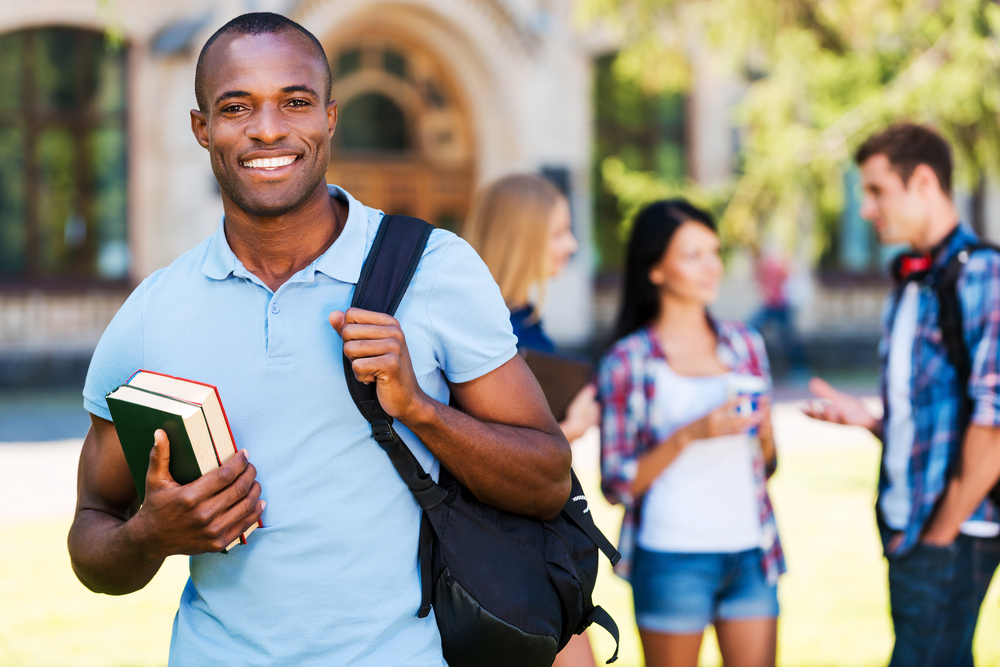 Bank of America
Bank of America is the second largest bank in the United States, which in 2016, was also ranked by Forbes Magazine as the 11th  biggest company in the world. 
If you have worked for an American financial giant for six months you will be offered a financial assistance to cover your tuition expenses - $5.250 annually. 
T-Mobile
The company offers payoff strategies for both full-time and part-time employees. First category gets $5.250 a year, while second receives $2,500. Benefits are available after working at the T-Mobile for 90 days.
Fidelity
Fidelity Investments is the world's greatest asset manager who is constantly looking for young talents who will help the company to retain its leading position in the financial market. 
After working at the company for a six-month period you are eligible for a tuition assistance program and get up to $10,000 per year for work-related courses.
DaVita
Have you ever considered working at a healthcare company? Well, DaVita provides tuition assistance up to $3,000 after a 90-day work period and completion of professional courses. While being employed for a year gives you the benefit to receive $25,000 yearly to obtain an academic degree in a healthcare field.
Summary
A company can spend up to $5.250 on undergraduate education and $8.000 on graduate programs in order to avoid undue hardship of being taxed. However more and more employers nowadays tend to provide tuition assistance and encourage their employees to receive higher education. This decision can be defined as a part of smart human resource strategy aimed to retain people and develop corporate loyalty. In addition, companies are looking for qualified workforce and consider those benefits as a long term investment taking in consideration that the market competition level increases rapidly demanding from its players to deliver innovative decisions at acceptable prices. 
Although the financial aid that employers are ready to offer is not high, a study by Lumina Foundation showed that every dollar that Cigna Corporation have spent on Employee Reimbursement Program from 2012 to 2014 saved $1.29 in talent management costs, that brings us to the conclusion of a win-win situation for both sides.