We've all been told a lot that putting hobbies and interests on a resume is unprofessional and irrelevant. It used to be true, but these days are gone as the working and recruitment culture is changing right now. Hiring managers are looking not just for a professional with needed skills set and experience, but for a person who will be a perfect fit for company culture and who will be a great team member. The only way to demonstrate recruiters that you are potentially a good fit is to come up with a relevant and carefully chosen list of hobbies and interests for a resume that will make job search winning for you. If you want to get a job in a specific company, you should tailor your resume and hobbies that will perfectly match their work culture. Down below, you will find 20 best common hobbies and interests to put on a resume to impress recruiters.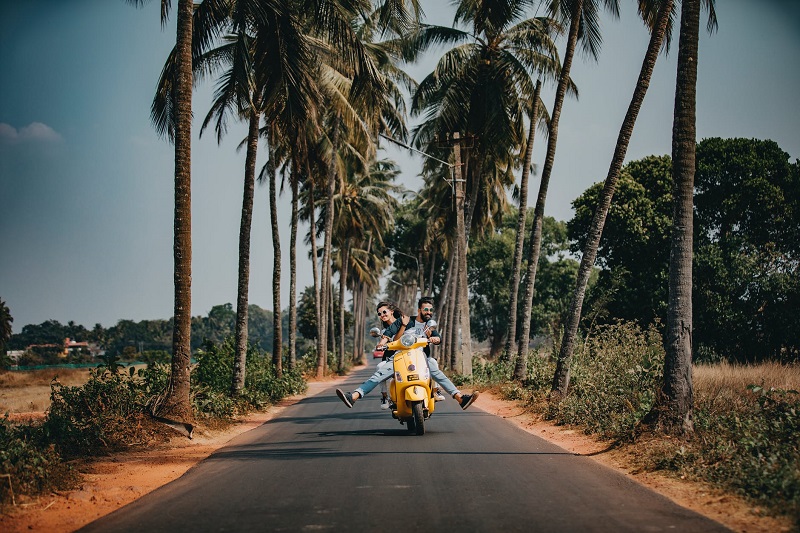 1. Community Involvement
Volunteering and community involvement have always been beneficial for all candidates' resumes and CVs. This is one of the best activities to put on resume for sure. It will show your reliability and serious attitude. Moreover, it's a demonstration that you are comfortable to collaborate closely with other people. For example:
Volunteering - Have been volunteering at the local animal shelter since 2016.
2. Traveling
Traveling is a great hobby that shows your active lifestyle, natural curiosity, understanding, and open attitude to different cultures. This one will be perfect for jobs that involve communication with international stakeholders. Also traveling is great to put on a resume for travel agents. For example:
Travelling - Have recently visited Germany to attend an international digital marketing conference.
3. Reading
This one demonstrates your intelligence, focus, and background in a certain career field. You should definitely explain how it's relevant to your industry, though. You can put it on your resume like this:
Financial and business literature - Have read books exploring the causes of the financial crisis in 2010.
It indicates that you are thirsty for knowledge and have a particular interest in a career-related subject matter.
4. Blog Writing
This kind of activity demonstrates your strong creative abilities, great written communication skills. This one will be highly appreciated in such career fields like marketing, journalism, advertisement, or other jobs that involve writing. Try to be specific while describing it. For example:
Blog writing - Have started my personal fashion blog in 2012, producing 4-5 informative posts per week.
5. Foreign Languages
Languages are among great hobbies for resume. This means for recruiters that you are a well-rounded who appreciates cultural diversity and has strong learning abilities. Language skills are beneficial for international companies or companies with international clients. Here is how to put it on a resume:
Languages - Learn Spanish (upper-intermediate) and French (beginner).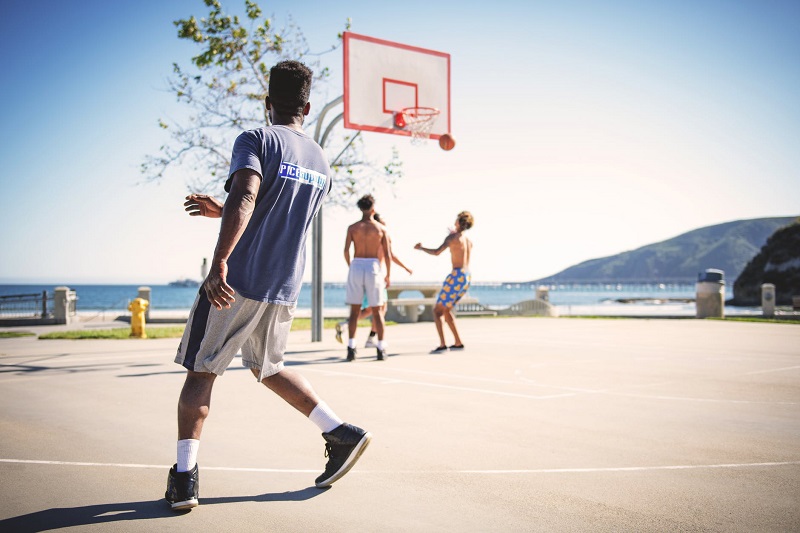 6. Strategic Games
Strategic games like chess are great to put on your resume as this is a sign of your intelligence and ability to think strategically. This is a great trait appreciated by many hiring managers and employers so you can easily add it on your resume to stand out among potential candidates. For example:
Strategic games - Enjoy playing chess, in 2017 organized a weekend chess club.
7. Team sports
Team sports such as football, basketball, volleyball, etc. are perfect hobbies to put on a resume. These sports suggest that you are a strong team player and will definitely be an asset to any company. You are great at working with other people together to achieve your common goal. Also, it's a sign you have good leadership skills.
Team sports - Played football in a local team since 2015.
8. Endurance sports
These sports include swimming or running. These are a nice demonstration of your perseverance, passion, and drive. Though these sports might show that teamwork is not your strongest suit, for example, marathon running shows that you love challenges.
Example: Running - Took part in a marathon 3 years in a row (in 2017, 2018 and 2019).
Never include hobbies that you don't practice. The truth will be revealed.
9. Painting
Any creative hobby is an indication of a creative mind. Recruiters will consider you as a person able to think out of the box and can come up with unconventional ideas and offbeat solutions to complicated problems. These qualities are highly appreciated in the advertising and marketing fields. For example:
Painting - Attended painting classes and got a certificate.
10. Photography
Photography is one more great creative hobby that you should definitely put on your resume. It shows that you are not just artistic but also patient. This characteristic is very desirable in some industries and roles. For example:
Photography – My photos were published for a local magazine in 2016.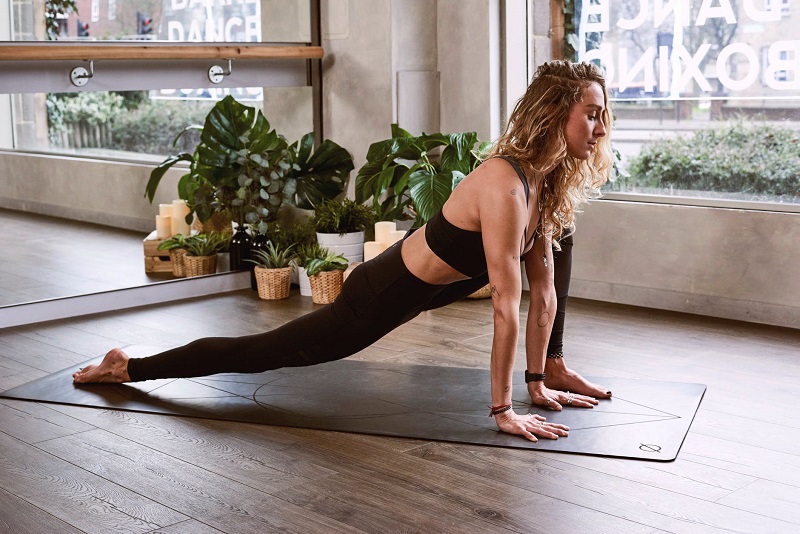 10. Yoga
This one shows that you are a calm person and have control over your actions. This hobby makes you an attractive candidate if you're looking for a job in a busy and fast-paced working environment. For example:
Practiced yoga and organized group yoga classes for team members in [Company Name].
11. Gardening
Companies with eco-friendly culture will definitely notice this hobby. It can demonstrate that you love nature and care about the environment. Gardening will give you a significant advantage among other candidates if you apply for jobs in sustainability or clean energy. For example:
Gardening - Performed gardening and soil preparations for different kinds of plants.
12. Recycling
Another interest will be attractive for environmentally responsible companies. For sure, it shows that you care about nature, environment, and make your own contribution to further global warming prevention. It also shows your current social position, which is very important for recruiters nowadays. For example:
Recycling - Take part in recycling activities while encouraging the community to join.
13. Dancing
Dancing is an excellent sign to hiring managers that you are disciplined enough, but at the same time, artistic and creative. It's better not to include pole dancing, for example, especially if you apply for some law-related jobs or teaching jobs. However, other kinds of dancing are so welcomed. For example:
Dancing - Participated in a classic dance competition in 2013 and 2015.
14. Cooking
Cooking skills suggest that you are a creative person with great improvisation skills. This hobby will be very attractive for creative industries such as advertising, media, marketing, etc. Don't be afraid to be more specific regarding your cooking interests. For example:
Cooking - French and Italian cuisine, desserts, and pastry.
15. Musical Instruments
If you play one of the musical instruments, whether the guitar, piano, drums, violin, add it to your resume. Music skills show that you are a dedicated and disciplined person with great focus. These characteristics are appreciated and sometimes required by employers. For example:
Music - Play the guitar, participated in a charity concert in October 2017.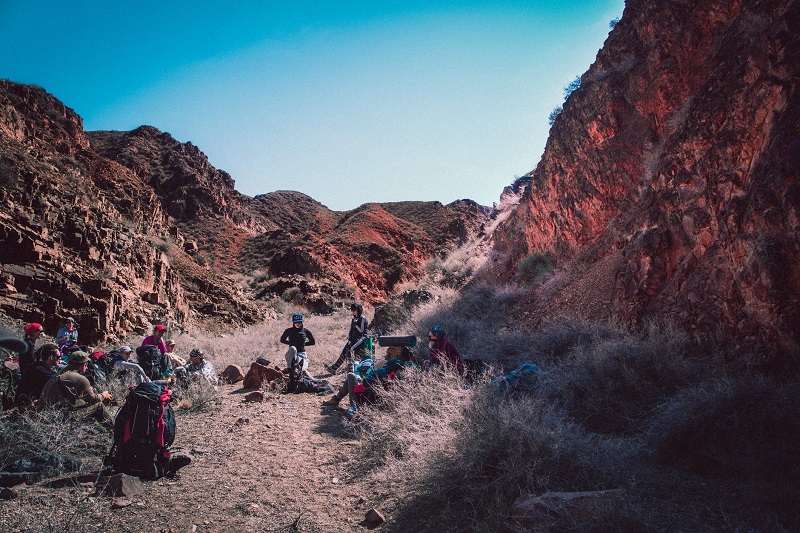 16. Puzzles
Jigsaw puzzles, sudoku, or crosswords are also a great hobby to put on your resume. It's a demonstration of your exceptional analytical thinking skills. Also, it shows your outstanding problem-solving skills. Don't even hesitate - you should definitely add this on to your hobbies list. For example:
Puzzles - Helped me develop problem-solving abilities.
17. Mountain Climbing
This personal interest is a direct indication of your focus. It shows that you're driven and passionate. If you love mountain climbing, it can help you enter the travel industry even if you don't have any relevant experience in this career field. For example:
Mountain climbing - Since 2010, each year, our local community organizes a trip to mountains all over the world.
18. Singing
Singing is a lovely hobby that shows your confidence and ability of public speaking. If you sing in a choir, it's a demonstration that you are also a great team player. For example: 
Singing - Participated in various university concerts.
19. Pottery
Pottery is a hobby of a very artistic and creative person who has a strong ability to work independently. Sometimes recruiters seek a person who can work well independently and not just be a part of team activities. For example:
Pottery - Attend pottery club since 2013.
20. Meditation
Meditation is being actively practiced in many companies to help their employees stay relaxed, focused, and as productive as possible. So if you practice meditation, recruiters will consider you as a calm and collected person. Meditation is also a sign of self-discipline, which is a great characteristic for any manager or team leader. For example:
Meditation - Organized and managed meditation classes for colleagues.
So now you know that these hobbies are highly recommended to put on your resume. However, keep in mind that there are some interests that you should avoid listing on a resume. For example, extreme skiing is undesirable on your resume when applying for teaching, accounting, or health care jobs as it shows risk-taking. Stamp collecting can be considered outdated in some creative industries. Watching TV series and movies can be attractive for recruiters in the film industry or media. Be careful while choosing your hobbies and personal interests on a resume and tailor it for each job you apply. Don't be afraid to put but unique hobbies - that's your time to stand out among others. It will help you get your interview faster.