With a professional resume writing service, creating a stunning CV that boosts your chances of getting hired is easy. However, that is not about it. Your employability increases even further if you have studied the right course for today's job market. See, having an education in a sought-after program means that you have the necessary skills as well as knowledge to steer your employing company to success, and this is what all recruiters want.
So, how can you equip yourself with the right knowledge and skill set for today's jobs? Through online learning. Thanks to technology, you can conveniently take any of the in-demand online courses to develop new skills that make you more marketable in today's workplace. In this article, we will focus on the websites that offer these courses as well as the best courses to take to get a job.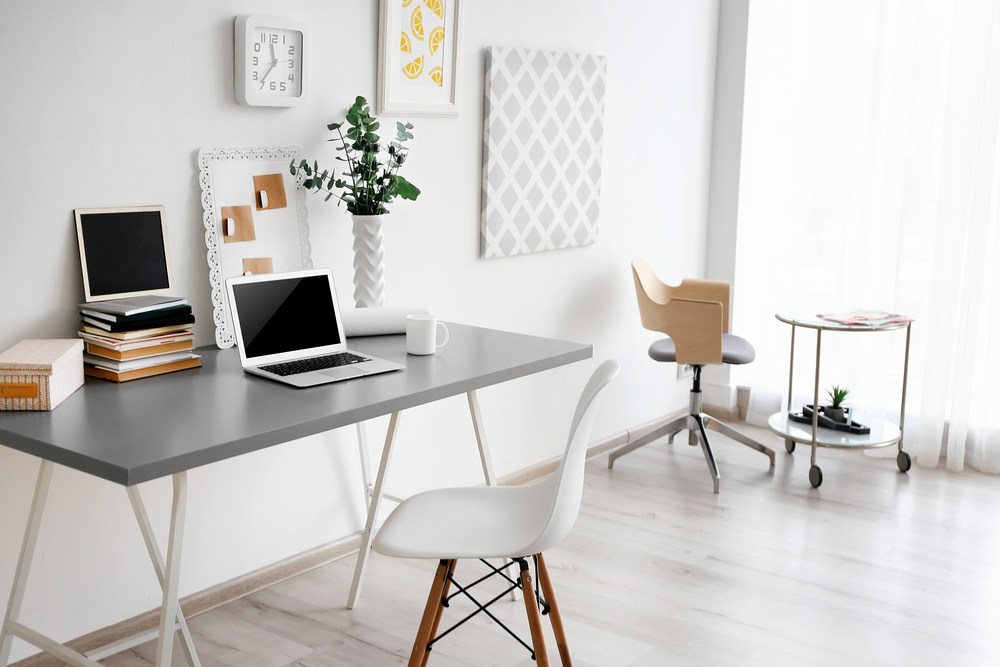 The Top 11 Websites for Online Courses
Some employers are yet to accept online training. They still consider a degree from a physical university to be superior to online education. Regardless, they might be right to some extent because there are many e-learning platforms, and not all of them are approved. Consequently, programs on such platforms are valuable to neither the learner nor the employer.
That said, many recruiters are embracing applicants who have studied online, particularly if they can prove that the learning platform where they took a course from is trustworthy. Employers are also encouraging employees to consider distance learning while on the job.
So, where can you get accredited classes online? Below is a curated list of 10 trustworthy sites that offer the best online courses to take to boost your career prospects.
Coursera is an online learning platform that offers 2000+ courses from recognized universities such as Yale and Stanford. It boasts of over 29 million registered learners and has the most diverse selection of online higher education courses. You can enroll in timed or self-paced classes ranging from four to twelve weeks.
The Khan Academy is a non-profit organization that aims to offer world-class education to people all over the planet for free. The programs entail instructional videos, practice exercises, and a customized learning dashboard. These features enable the learner to study at a comfortable pace both outside and inside the classroom.
This non-profit provides free online courses by 1000+ educational institutions such as MIT and Harvard. Some of their top courses are in fields such as AI, data analysis, programming, and computer science.
This platform provides learners with 4,000+ courses in technology, business, and creative skills. Field-specific experts teach these programs, and each contains a series of short videos that enable the learner to adopt new knowledge fast.
This private organization boasts of 40+ years in providing top online courses. Today, the platform has over 8 million registered users who take an array of courses offered by recognized universities and cultural establishments from across the globe.
This online academy provides learners with coding tutorials in easy-to-understand instructions under a tried-and-tested curriculum. You can get immediate feedback to the coding queries you post from the community forum.
Udacity grew out of the free computer science courses provided by Stanford University back in 2011. Today, the platform offers vocational programs for professionals. It is the place where more than 10 million users pursue courses that equip them with skills and knowledge that see them land an array of jobs.
This platform runs on the premise that each person deserves access to quality, world-class education. It allows learners to access courses offered by prestigious universities among them Princeton and Stanford. Academic Earth's staff carefully handpicks all programs on the platform.
Udemy is yet another website that offers good online courses. You can take any program from more than the 40,000 self-paced classes taught by qualified experts.
This website is renowned for its world-class designers who offer excellent lessons on the terminology, tools, and techniques of design. Classes here are very interactive with challenging games as well as design puzzles that gauge your skills.
This online studying platform offers an array of courses in technology, business, design, and so forth. It is the ideal place to network with like-minded people, learn in-demand skills, and discover new opportunities.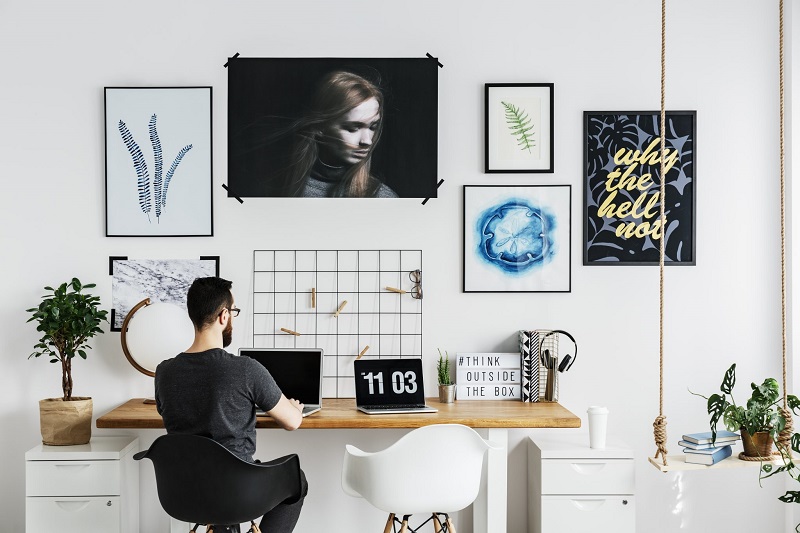 Best Online Courses to Take to Get a Job Easily
So far, you have seen the sites where you can take an array of courses to advance your career. Now, you need to identify the right courses to pursue to ensure that you get a job quickly. To help, here are 8 categories of online programs as well as specific courses under them that will equip you with the most sought-after skills by employers:
Programming and Computer Science
Given that the tech industry is ever-evolving, there is a high demand for IT experts such as coders and software engineers. To get a career in this lucrative field, be sure to take one of the following courses:
Offered by Harvard University via edX, this beginner's course helps you learn how to use computer algorithms and solve various problems. Expect to learn several programming languages among them PHP, HTML, and CSS. The course is free, but for $90, you can earn a HarvardX Approved Certificate.
The University of Michigan offers this course on Coursera for learners who want to take their first class in coding. It avoids all complicated issues except for simple math. If you have basic computer knowledge, then you will grasp the materials in this lesson quickly. Alternatively, you can take Code Academy's Python course.
Offered on edX by Universidad Carlos III de Madrid, this course helps you develop top-of-the-class software that solves real problems. The study material used is easy to comprehend, especially if have a little experience in programming.
This class by Microsoft offered on edX spans 4 weeks, and it provides you with a quick introduction to both C and C++ languages. By the end, you will have grasped the languages' basics, memory management, object-oriented programming, and pointers. Apart from this, you will also learn how to find bugs.
Google offers this self-study course via Udacity. It intends to teach all learners without a background in coding how to create content for Android.
Provided on Coursera by the University of Toronto, this class will teach you how to become an iOS application developer. By the time you are through, you will be capable of creating a functional product for the App Store.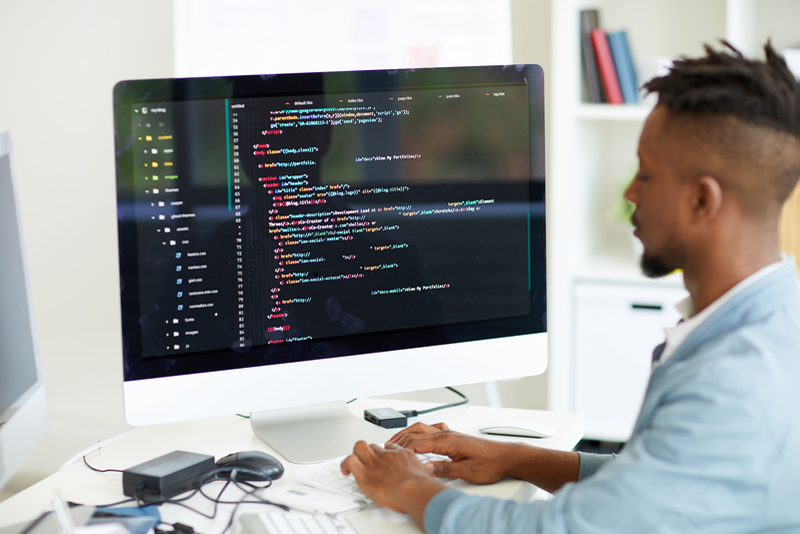 Web Development
To survive in the age of the internet, you need to be capable of reading and writing basic code. Today, employers are keen on hiring talent that can modify HTML content on company websites for various purposes. So, consider the following courses to ensure you stay ahead of the curve:
This Code Academy class will help you learn the basics of HTML structure and syntax.
This course on Udacity will prepare you for a career as a front-end website developer. In this class, you will learn how to use CSS to style a website in addition to HTML basics.
You can access this course on Code Academy. Apart from JavaScript basics, you will learn concepts such as object-oriented programming, functions, as well as browser compatibility. This way, you will be capable of developing interactive websites by the end of the program.
Available on General Assembly, this course teaches you everything to do with HTML, CSS, and JavaScript. It entails the use of easy-to-follow instructions to create websites. This class stands out due to its user interface that enables you the see the output of the code you write in real time.
Google offers this course on Udacity. It aims to teach you all you need to know to develop excellent cross-device mobile website experiences. By the end of the class, you will be capable of developing mobile web applications that work across different platforms, for example, iOS and Android. If you are up to the task, you can go on ahead to take a test that sees you earn a Mobile Web Specialist Certification from Google.
Offered by Gymnasium, this class prepares you for a path that will lead to you becoming a front-end website developer. Some of the things you will get accustomed to by the end of this course are HTML basics, CSS, and JavaScript. Apart from that, you will learn the fundamentals of creating a responsive website for desktop, tablets, and mobile devices.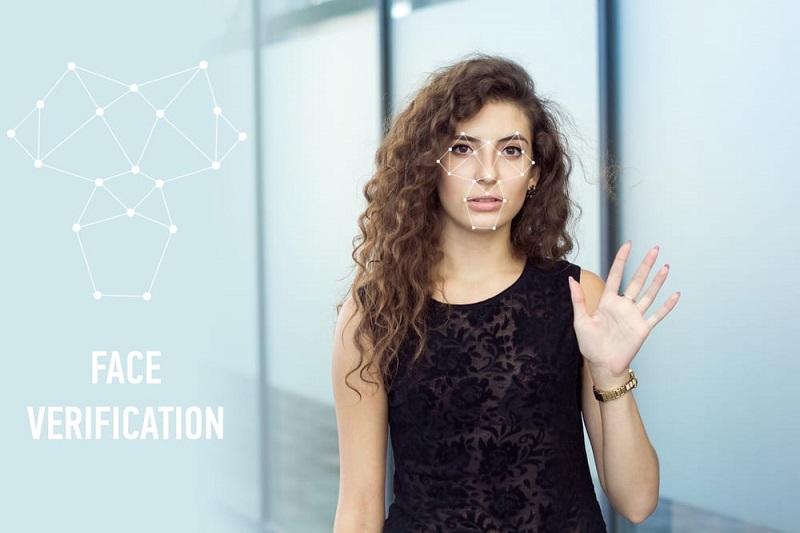 AI and Data Science
The worldwide economy is all about analytics. Corporations have been gathering information over the years, and as such, there is a need for experts who can interpret this data. It is no wonder why Glassdoor has named Data Scientist as the best job in the USA for the past years.
So, to get into careers in these fields, make sure that you learn how to survive job searches in the age of AI. Most importantly, make a point of studying the following courses:
Offered by the University of San Diego on Coursera, this class will enable you to comprehend big data issues as well as its structure. Apart from that, you will learn a little bit of programming.
This Stanford University program on Coursera offers you a general introduction to machine learning, statistical pattern recognition, and data mining. Also, you should expect to come about information drawn from various applications and case studies.
Available on Udacity, this program will educate you on how to write excellent SQL queries that tackle an array of data analysis tasks. First, you will learn how you can extract data, combine tables, and do aggregations. After that, you will grasp how to use temp tables, subqueries, and window functions. 
You can find this course by Columbia University on edX. It teaches you more about drawing insights from visual data and designing data gathering. Apart from that, it provides you with information on creating models for predicting future trends from a particular set of data. Also, you will learn how you can obtain data for data-based decisions.
Offered by Microsoft on the edX platform, this class teaches you the fundamentals of Excel. By the time you are completing this course, you will be capable of visualizing data to get useful insights from the same. Given that Excel is among the most sought-after skills in the workplace, it makes sense to highlight it in your application job package.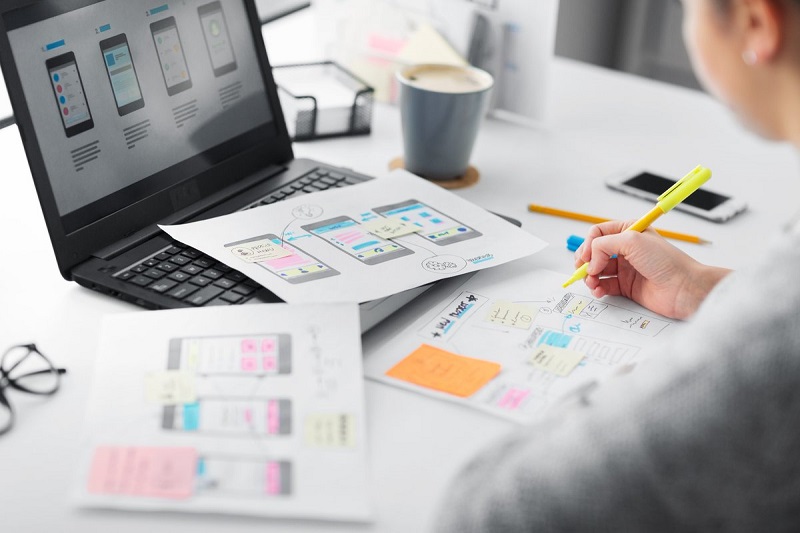 Design
If you are creative, you undoubtedly will fancy a career in product or graphic design. To ensure that your skills match the current industry demands, consider taking any of these courses:
Provided by the California Institute of Arts on Coursera, this program teaches you the principles of graphic design, for example, typography, image making, composition, working with shapes and colors.
Offered by Anne Brecker on Skillshare, this course takes you through all information to help you as you start using Adobe Illustrator. You will get in-depth learning on these essential elements type, paths, and shapes.
This Alison course guides you on how to use the Photoshop interface and helps you learn core techniques for enhancing and editing photos.
This course is provided by IIT Bombay and teaches you the basics of filmmaking and animation. By the end of your study, you will be capable of using Blender to create lifelike animations.
This easy-to-follow design class offers you access to carefully selected tutorials, videos, games, and books. These resources are organized into manageable lessons.
The University of Colorado provides this course on Coursera. It equips you with the necessary tools for creating professional presentations, resumes, reports, and PowerPoints.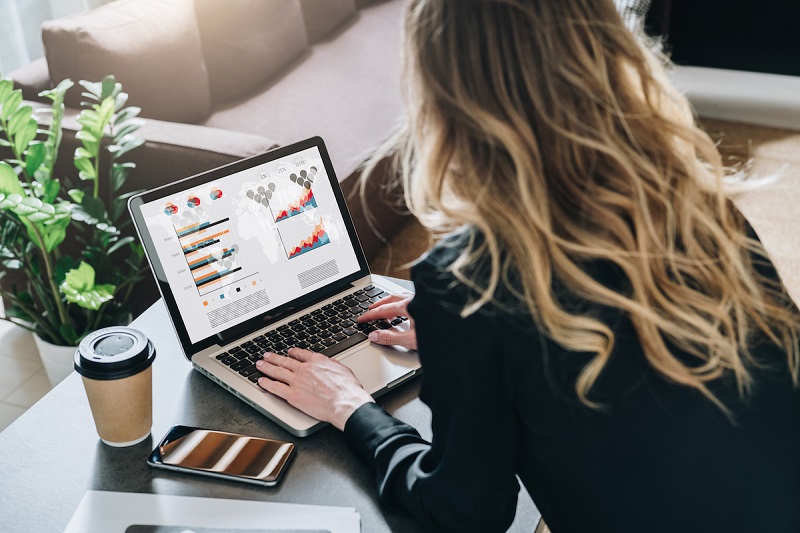 Digital Marketing
Digital marketing is one of the rapidly growing fields in the overall economy. For this reason, the demand for content marketers and SEO experts is on the rise. If interested, here are some of the best online courses to get you into this field:
Offered on edX by the University of British Columbia, this class helps you comprehend the psychology of consumer decisions. Apart from that, it educates you on how to formulate pricing strategies that favor profits and understand how different marketing metrics benefit an organization.
This course provides you with information on how to leverage Google's measurement tools to expand your online venture through intelligent data gathering and analysis.
You can find this course on Alison if you are keen on understanding essential concepts related to social media. Apart from that, you will learn how you can increase customer engagement using different platforms, for instance, YouTube, LinkedIn, Facebook, Twitter.
This opportunity enables you to get real-life experience in developing and implementing online marketing campaigns for non-profits. It is made possible by Google's $10,000 monthly budget for Ads credit.
This digital certification is attained after you complete one of Google's free online programs. These courses span topics such as social media among others.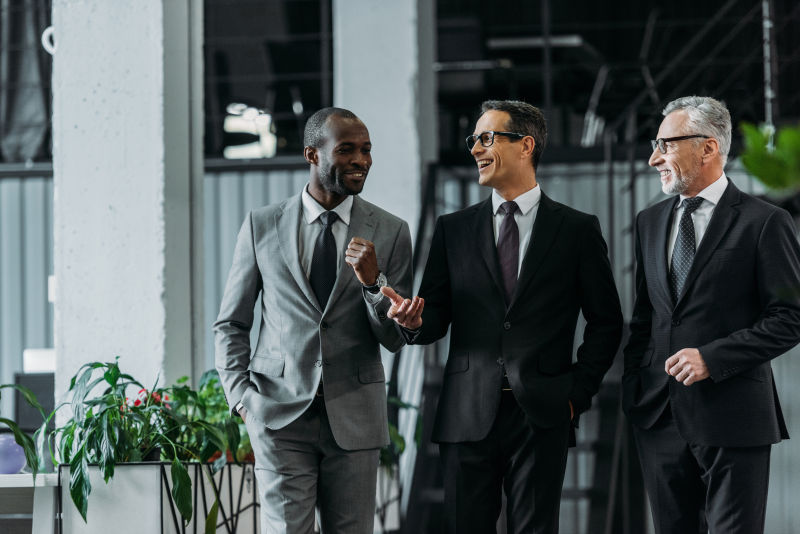 Communication
Communication skills continually rank among the most sought-after soft skills by employers. And it is for a good reason, every employer needs an employee that can listen as good as they can talk. So, if you are keen on improving your communication skills and your career along with it, here are some courses you can take:
Offered by the University of British Columbia on edX, this class will significantly improve your writing, presentation, as well as interpersonal skills.
The University of Michigan provides this course on Coursera. It teaches all there is on successful negotiation. Expect to learn things such as planning negotiation strategies, tactics for success, creating contracts, and evaluating negotiation performance.
This Vision2Learn program helps you sharpen your communication with future workmates and customers.
The University of Colorado Boulder provides it. You will access several exercises and videos that help you control fear, master creative formula, and use body as well as verbal language effectively.
Martin Poduska teaches this course on Kickresume. It entails a short video that helps you understand all to do with writing the various sections of a resume. Don't have the time? Well, you could use an AI resume builder to create your application.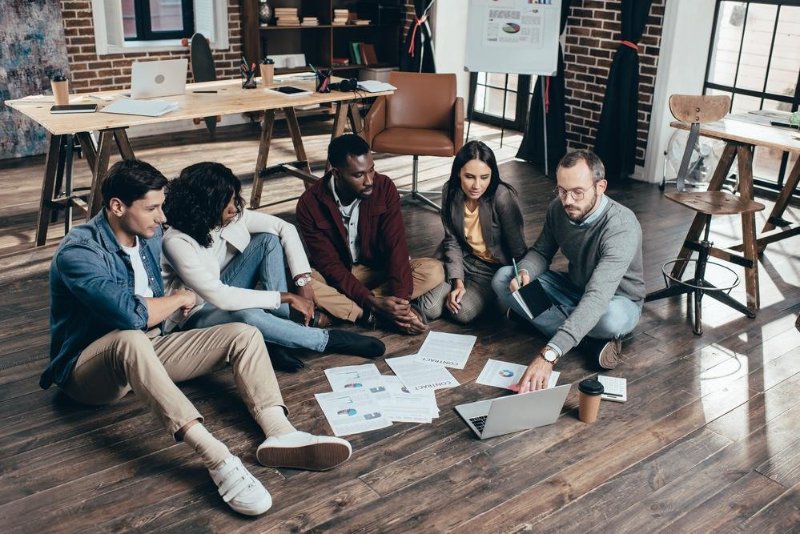 Languages
Thanks to globalization, the world is increasingly becoming interconnected. Companies are now keen on increasing their international presence. So, to ensure that land an opportunity easily, consider taking the following language classes:
Project Management
Today's workplace needs project managers to ensure that all team players work in sync and that all projects are completed on time and within set budgets. Interested? Here are some project management courses you can take online:
These are some of the great online courses you can take to advance your career fast. Just be sure to select the classes that are in line with your career trajectory and ambitions. Good luck!