When it comes to resume writing while looking for a job, you have to channel all your efforts in creating a well-organized and professional CV. It is the essential document that introduces applicants to recruiters for the first time and helps to make the first impression. Whereas there is some general guidance that helps you to write a perfect resume, there is no exact answer to the question that bothers most job seekers. If you are still wondering whether you should add your photo on resume or not, read the article below. In this career guidance, you will find the response to the most common question and get many useful tips to get a winning resume with picture. 

Should you include picture on resume?
Adding a resume picture on your CV can be tricky. Well, photos on resume will definitely help to stand out from the crowd whether in a positive or negative way. There is no right answer, but generally, it is considered as a bad decision to add photos on resumes. But there are always some exceptions to the rule. It will be beneficial to include CV photo in a resume for global job seekers who want to get a hired in international companies. It can also entice a hiring manager to skim your resume. But your photograph may create an ambiguous unprofessional look of your CV. Chances are you will encounter discrimination and unconscious bias. In addition, your resume space is quite limited. A well-crafted resume should not exceed 1 page. So, let's cover in details all pros and cons of including resumes pictures while applying for a job.
Main pros and cons of a resume with pic
Pros:
Adding a photo on a resume is important if you want to apply for some jobs in Europe as well as in China or Japan. It is worth noting that overseas professional resume formats allow you to add a picture on your CV. Actually, European recruiters expect you to include your photo because it will provide them with the clear representation of a candidate. Moreover, your resume can be rejected, if it doesn't contain your picture. Once you create a CV that conforms with local norms, you will become more employable on the spot.
You will save employer's time. Anyway, they will still search your photo through the Internet. By putting your photo, you can control the situation. Like this, you can choose the best picture of you that will look very appropriately and professionally. However, keep in mind that they might review your Facebook and Linkedin account. So, make sure your photos will not compromise your candidacy.
Resumes with pictures get much more attention from recruiters. It is human nature - we are drawn to images and other visual elements. So your professional resume headshot will grab hiring manager's attention and lead to success.
 You will have an opportunity to build your brand. For example, people in creative field (fashion, art, architecture, film, graphic design) can feel free to express themselves in their resumes. People in these areas can deviate from standards for typical resume writing. Workers in other fields can also experiment and add their photos. According to some research, photos in resumes tend to build trust. Include the same picture of you on a resume, Linkedin and Facebook profile and you will create a professional and consistent image of yourself.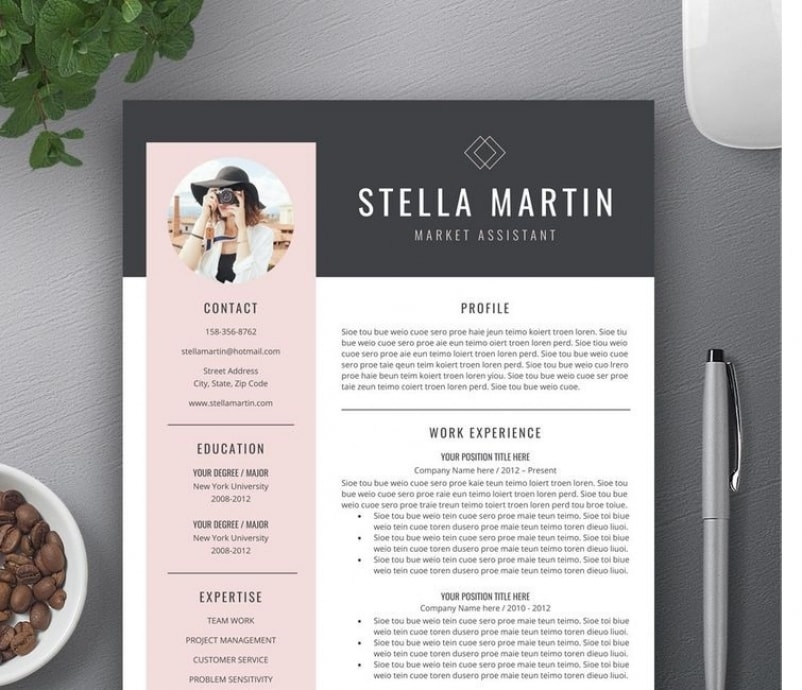 Cons:
According to the United States resume format, applicants are not supposed to include their photos in American resume. Therefore, companies never request them as a part of a job application. If you want to land a job, it is better to restrain from putting your picture on. Instead, you can include the link to one of your social media. If recruiter is interested and thinks that you might be a perfect fit for the position, he can see your Linkedin profile in order to get a better understanding of who you really are.
You risk to look unprofessionally. Career experts are unanimous that photos on resumes are appropriate for models and for actors. In all other cases, candidates can only undermine their career success. Let a hiring manager assess all your valuable skills, knowledge and experience, not the way you look. By the way, many recruiters use Applicant Tracking System or ATS. Including photo on your resume can confuse the system and your resume will get to the "no" pile on the spot.
Keep in mind that you can be discriminated. The bias appears if the resume has applicant's photo and it can affect the overall hiring process. Don't give recruiters any chance to judge you by the way you look, and delete your photo immediately. As it was already mentioned, recruiters can easily see your photos in social media accounts. Make a professional headshot for your professional Linkedin profile and don't forget to change privacy settings on your Facebook page.
Resume photo tips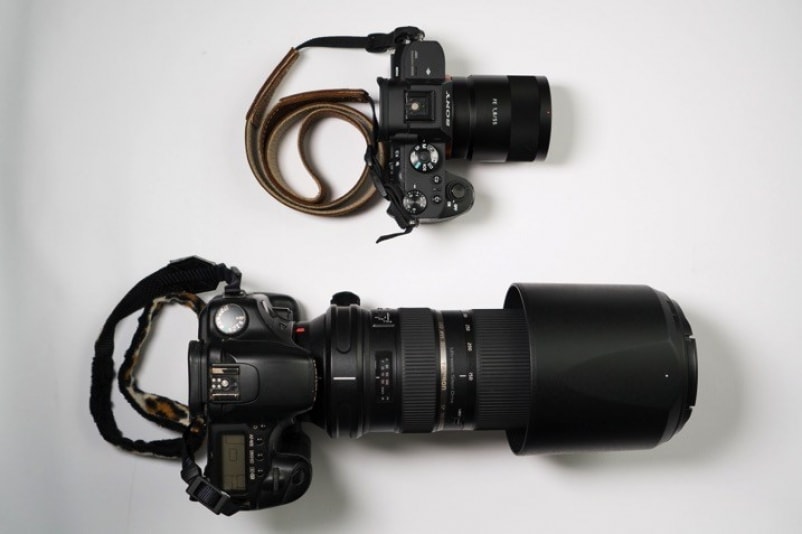 If you have resolved to include your resume picture, you should know how to do it right. Here are some really useful tips that will show you how to take a perfect photo for your resume.
Most importantly, never take a low-resolution picture e.g. using your webcam. It will be highly advisable to turn to a professional photographer. You will pay approximately $50 - $300. A professional resume headshot will be much better than a picture taken by a friend or family member.
Think of an appropriate attire. You can choose it depending on your profession. For example, a nurse may wear scrubs, scientist - a lab coat. Additional hints for you: wear colors that complement your eyes and hair. Steer clear of distracting background - choose something monochrome.
It will be recommended to place your photo on top of a resume.
Let's sum up this article. If you decided to apply for positions in a creative field, or you have been dreaming about a job in Europe for all your life, feel free to add your professional-looking picture on a resume. Your CV will certainly stand out in a positive way.  Conversely, if you, if you don't want to look unprofessional in medical, technical or financial field it will be better not to add any pictures. The choice is yours, but do your homework and weigh all pros and cons of adding photos before submitting your resume.