Life is changing. And sometimes to make these changes happen, we have to keep our plans a secret. Looking for a job while employed is exactly that case. If you have realized that you can do more in your career but the position you have or the company you work at is holding you back – beware. Having a full-time job gives you stability and confidence in the future, but if your personal development and career growth bother you most, it's time to take the risk. Plus, according to the survey by Job Search Behavior, among the employed and non-employed, it turned out that on average employed job seekers receive hourly wage offers that are 48% higher than those obtained by the non-employed. So, if you want to get a well-paid job, you should start looking for it while employed.
Here are some tips on how to be stealthy that will help you make the step to a secret career change easier.
Don't Talk about It
Keep your plans secret. There is no need to tell everyone about your secret search. Chances are your secret will stop being private within hours. Rumors can spread like wildfire, and they'll eventually hit the decision makers. No matter how much you trust your co-workers or have close relationships with someone, it's better to keep confidential as much as possible if you still want to keep your current job as a safety net.

Be a Smart LinkedIn Job Seeker
Whether you already have an active resume on LinkedIn, the first thing you should do to keep your job search a secret is hide your active job seeker status. To do it, you have to: 
click on privacy setting on LinkedIn,

 

choose "Privacy,"

 

find a section "How others see your LinkedIn activity," and

 

set "Sharing profile edits" to "No."

 
In other words, this is how LinkedIn let recruiters know you're open, but it keeps your current employer away from your account updates. It won't hurt your overall profile visibility and will make your LinkedIn job search more discreet.
Don't Make It Public
Social media like Facebook, Twitter are a good source of potential employers. But not in the case when you're currently employed. It's obligatory not to update your profile if you're secretly job hunting while employed. Most of your colleagues and your boss follow you on social platforms, so avoid yelling out loud that you are looking for a job if you don't want to make all the office staff know about your "secret." 

Don't Send Resumes to Random Ads
If you're posting to job boards, do that anonymously as well. While job hunting, make sure you know to whom you're sending your resume and information. Conduct research, dig a little deeper, learn the mission, vision of the company, its values, find feedback from ex-employees. And what is most important, figure out who is going to interview you. Get to know who's on there. If HR is searching for candidates for your office and they find you, you'll have some explaining to do.
Arrange Meetings before Work
If you have the option to choose the time of an interview, try to arrange it before noon. A study conducted by Wharton and Harvard has shown that there are more chances to get a positive answer if you have an interview in the first half of the day. You can schedule an interview during your lunch break. If there's no wiggle room, as a last resort, take one day off from your current job and try to schedule multiple interviews on that day. Ask your hiring manager whether you can meet for a breakfast meeting. It's okay to explain that your present employer doesn't know about your intentions. 
Do It out of the Office
It is one of the most important tips. Don't use your work computer to search resume online, phone to submit your CVs or call hiring managers. Office equipment is not for personal use. Your activities may be monitored, and it'll be hard to explain yourself when IT has proof that you're wasting company time and resources to further your career elsewhere.
If you don't want to threaten your career and let your boss find out, use your personal computer or mobile devices to look for jobs and respond to emails. Moreover, give your phone numbers for calls and do it on your own time or out of the office building. Take care of confidentiality because you're still employed.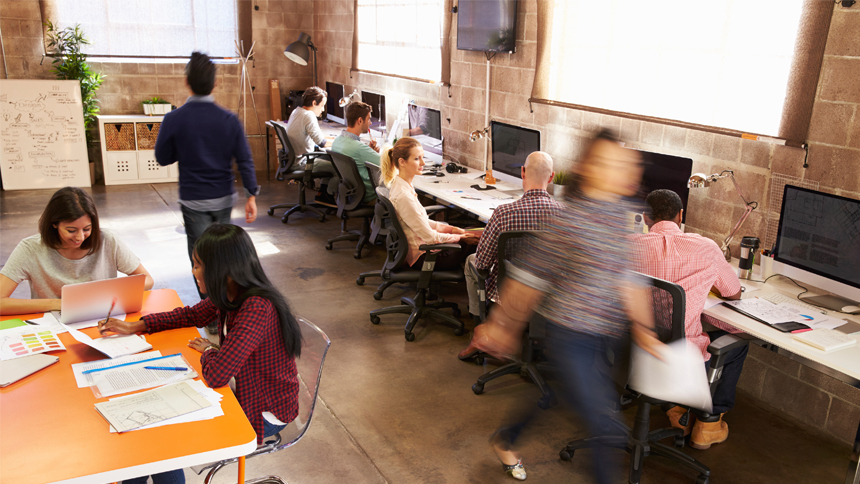 Sudden Interview Attire
Not an obvious but very useful tip – mind your dress code when you schedule interviews. Successfully passing an interview isn't that easy, and clothes matter. If you always wear jeans, a t-shirt and sneakers, and all of a sudden you show up in your best suit, it's an obvious clue that you may have an interview. Or a date. Surely, you can say that you have a special occasion, but there is always a person who starts to suspect you of a stealth job search. It's better not to come to the office in your interview outfit. You can change into your interview clothes in a restroom or keep it in a car and change a little bit later. 
 Keep Working as Usual
Even if you've decided to quit, you have to give your 100% at work. Don't let your decision adversely affect your current job. Respect your employer, stay professional till the last day in the position. It is quite challenging to combine a job search with your work duties, but make some efforts and focus on your responsibilities. Be professional no matter what your decision is. 
In case your supervisor catches you looking for new opportunity avenues, be honest and try to open a discussion about your current role and how you might improve it. Describe the challenges you're looking for, the problems you face, and explain the reasons for your decision. If you contact current employer, it might just lead to more happiness where you're not expecting to find it.