Among all the inequalities between male and female, a major gender gap appears when it comes to women at the workplace.
Digging a little deeper, what if female discrimination appears not only in the difference of held positions and salary gap between genders. Let's have a look at a tech industry. How often do you meet a woman in tech? And now recall women CEOs in the sphere, who you can name? To be honest, aren't that many of them. Whether you're looking at startup founders, investors or people computing and technical roles, it turns out that women are in rooms full of men. 
This obviously led to some issues. Women in tech face sexism and harassment. Tech being one of the high-paid industries is unfriendly to family planning, mobility, long-term vacation, and maternity leaves. If we just open our eyes and start to connect the dots it becomes obvious that all these points just dropping women out of the workforce.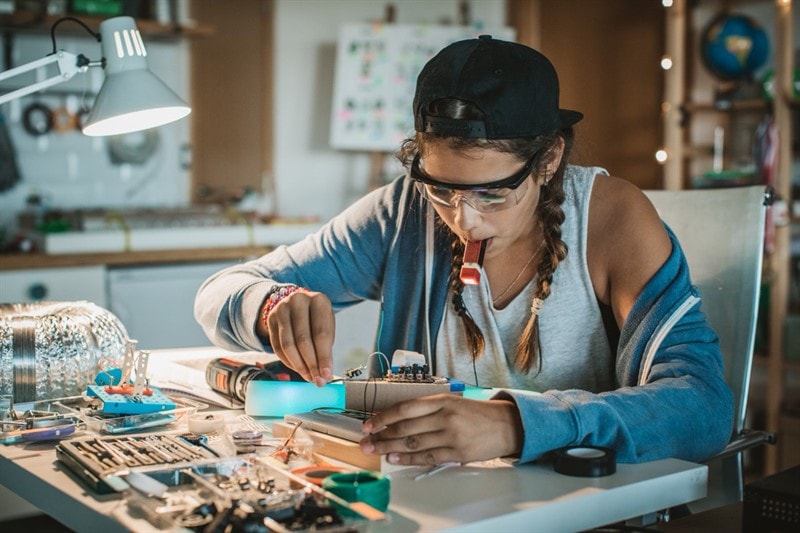 Here's what happens: we're all loaded, everyone is overwhelmed. A woman's busy looks like: she graduates the university, luckily finds a job she like, she works hard and when everything goes well, she starts to plan here personal life. She starts thinking about having a child and from that moment, she starts thinking about making a room for that child, about clothes for that child, about treating that child. And literally from that moment, she doesn't raise her hand anymore, she has to forget about her job, she doesn't look for a promotion, she doesn't take any new project, she doesn't say "Me. I want to do that." She starts leaning back.
However, if we ask a woman in tech "Do you love your job?" 74% of them would say "Yes" and right after that 54% of them are dropped out at the "mid-level point." The truth is awful and it turns out that reentering the workforce for women is harder than scrubbing a sink. 
So how women can get back to the workforce? Over the last years, people start talking a lot about this, about flextime, mentoring and programs for women professionals returning to work after being unemployed for some period of time. The companies realize that for stay at home mom going back to work is not always simple. They may feel judged for taking time off, they may be worried about age discrimination, they may feel "out of practice" or they may feel utterly behind on technology and social media trends. 
To help women become confident in returning to the tech workforce there're some returnships with an "open-minded" approach, which makes this doubting process easier by providing professional training, skill-building courses, internships for the woman of all ages and reveal them understanding they may add a fresh line on their resumes.
Here they are 7 major returnship programs for USA women in tech:
1. The Path Forward Return to Work program
Path Forward works with companies to create "returnship" positions for mid-career professionals - mainly women - who want to get back into the workplace include engineering, data analytics, and marketing roles. Path Forward has already launched return-to-work programs at seven other companies, such as Return Path, PayPal, and ReadyTalk, which provides conferencing technology. 80% of past participants were offered employment at the company where they interned, and 90% are currently employed.
2. Intuit Again returnee program
This is the amazingly successful platform gives candidates a chance to work at one of the top-ranked tech companies in US and India. It provides technical and other training to sharpen professional skills. Each year, Intuit Again provides a 6-month talent enhancement program for women technologists who wish to come back to work after a break in their career. Moreover, Intuit is committed to diversity in the workplace and strives to support candidates with disabilities. Intuit internship is held at Economic Times – India's best company to work for and at Google, Mint, ProConnect and other companies.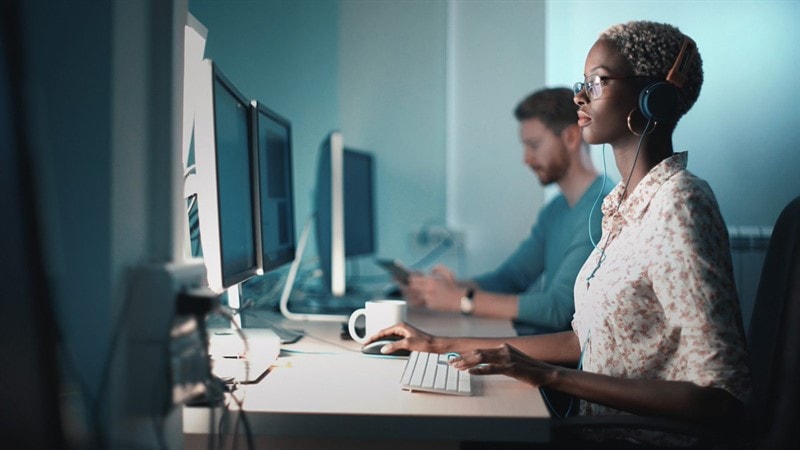 3. Back to Work program at GHC
This returnship program proposes women to facilitate reentry into the workforce by building the entire community of self-confidence women. Back to Work program organize workshops, panel discussion, reignite soft and technical skills. The most important event that all women are looking for is Grace Hopper Celebration of Women in Computing. It's a huge occasion where women technologists gather together to share their knowledge and experience. Moreover, they offer a chance to appeal job opportunities.
4. IBM Bring Her Back Program
The lack of women and diversity in the tech industry it's a chance to refresh the approach of different companies. One of the companies that realized that first was IBM. IBM's tech re-entry program for mid-career women aim to reduce the skill shortages in the tech sector, while also enhancing inclusion and diversity. In the case of IBM, the re-entry program is a 12-week internship that begins with an orientation for three days, followed by a placement in one of IBM's workplaces. IBM isn't a single company, which faced up with this particular problem. In the following decade companies like MetLife, JP Morgan, Credit Suisse, and Morgan Stanley rolled out programs as well.
5. Springboard back into the workforce program
The Springboard Program for women struggles to ensure woman in their proficiency and encourage to take their own lives under control. Finding work after being a stay at home mom is not easy, and the program proposes its participants identify the clear, practical and realistic steps on their way to develop skills, to become more confident. All the activities of the network concentrating on self-assessment, getting support, goal settings, dealing with change and stress. At the same time, the program is particularly flexible, because candidates are free to choose their preferred projects. One of the companies which collaborate with Springboard is Microsoft, so keep it in mind.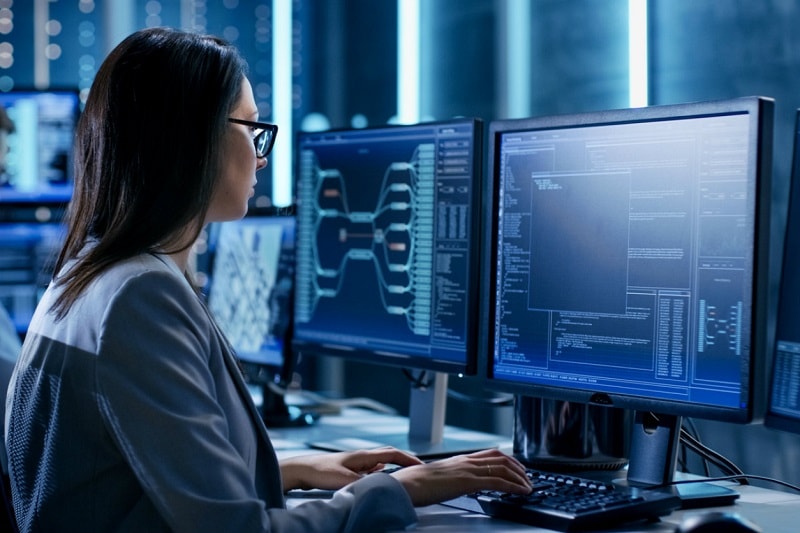 6. iRelaunch returns experts to work 
iRelaunch it's not a typical returnship program, it's more likely the career re-entry space. iRelaunch establishes the market connecting employers ready to hire tech ladies after the career gap. To frame the program and describe the individuals they coined the term "relaunchers'. By the way, not only women can be relaunchers, men are also welcome. iRelaunch oriented to co-partnership and now works on the piloting re-entry giants internships programs with IBM, GM, Intel, Cummins and other top companies.
7. Rekindle with Amazon
Amazon has launched "Rekindle", an initiative to encourage women on a professional break to resume their career in tech. According to the initiative the company provides mentoring, flexible work options and on the job learning to candidates.
"With rekindle, we aim to provide a launch pad to women who have had an extended absence from work in their career due to any circumstances and encourage them to come to Amazon and pursue their career goals," – said Raj Raghavan, Director HR APAC, Amazon.
These examples of mid career internships show that opening the door to mid-career woman in tech it's a low-risk, low-commitment arrangement for both parties. Companies can achieve their goals to make the employee ranks more diverse. Job seekers can potentially find full-time work.
This is the great example, how such an easy decision may lead to a huge social use. Companies that make such training a part of your recruiting strategy not only encourage diversity and gender equality in their workplaces but also get a beneficial experience of bringing back and onboarding female experts.