After countless applications, interview after interview, you finally land that job that you have been hoping for. But during the first weeks on the job, you realize things are not going as great as you were expecting them to. You are struggling to get into sync with the rest of the team and are having more failures than usual (or than you would like).
While struggling at new job in the first days or weeks isn't unusual, feeling like you are underperforming when you really want to make an impression can be scary and frustrating. So, what should you do if you are not doing well in your new role despite working extra hard? Here are five tips to help you pick yourself up when you feel like you are failing in your work.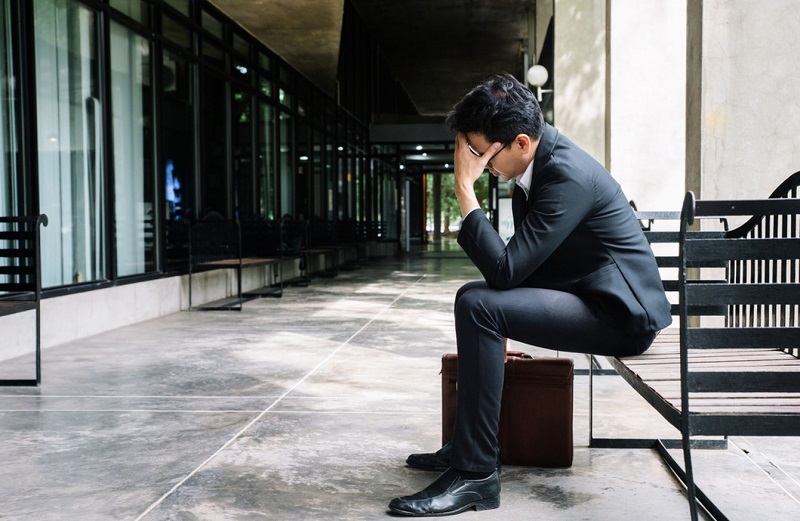 Have a Sit-Down with Your Boss
It may be that you are not getting the hang of things in your workplace as quickly as you would wish to. Feeling this way doesn't always mean that you are failing at new job. So, before you overthink and accuse yourself of doing poorly in your role, talk with your manager or supervisor. Sit them down and get their feedback on your performance so far. You might be surprised to find out that you are actually performing alright, given you unfamiliarity with the workplace culture.  
As you assess your performance, remember that every company operates differently. So, even if you have in-depth knowledge and experience for the job you have been hired for, you'll still need time to adjust to the new environment and way of doing things. Instead of beating yourself up for not performing to your expectations, come up with realistic goals, and set dates you want to accomplish them. Focus on achieving them, and you will get better with time.
Own Your Role in Your Work Performance Decline
After you have talked with your boss, take the time to reflect on your performance. Ponder on the areas you think that you are not as good as you would like to be and why you are struggling in these aspects. Recognize your contribution to it. For example, are you too self-protective or defensive that you cannot work well in a team? Do you struggle to say «no» and are therefore handling more tasks that you can manage? Make sure you don't blame other people for your mistakes.
If you are failing at new job, it may be difficult to really see your part in it. Keep looking. Seeing and admitting your failures is the first step to addressing them. Each failure on your part and every obstacle you encounter helps you learn more about yourself. With a healthy attitude, you will see your failures as learning experiences.
Take Advantage of More Experienced Co-Workers
If you are struggling at new job, it will help to interact with your colleagues. They don't necessarily have to be at a higher level. They could be at the same level as you provided that they have been working at the company for much longer. Move around and start conversations with some of them. Begin with introducing yourself. You can ask these colleagues questions when you are stuck. Observe them in their role (job shadowing) to learn how the organization or team functions.
Along the way, you will probably form a relationship with a colleague. If you do, open up to them about you finding the new job too challenging. That workmate might offer resources or tips that may help you integrate into the work environment quicker.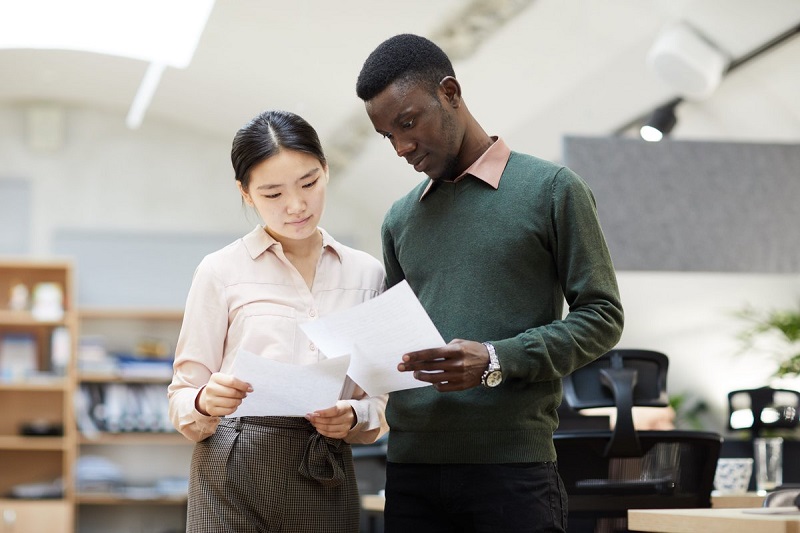 Ask for Training or Mentorship
There is so much you can learn from observing in the workplace. If you don't have the right knowledge, it might be hard to get used to your new job. Therefore, when you feel that there's some expertise you lack after a definite time in your role, go back to your manager or employer, and talk with them. While they may not be able to train you themselves, they might direct you to a course or resource that will help you get up to speed.
Alternatively, you can look for mentorship within your organization if you are failing. If there's such a program in your company, signing up for it can help you to transition to the new workplace much faster. Soak up the wisdom you get from this program. A good mentor inspires, develops, and connects you. However, this option might not be offered by some employers.
Engage in Productive Reasoning
Productive reasoning is essentially coming up with the most appropriate solution in the moment or within a short time. Non-productive thinking stems from having negative feelings towards your job, colleagues, or friends. When you entertain these emotions, consequently, you kill your motivation. Every day will feel like a horrible day at work.
When you have productive reasoning, you see the lessons in your failures and are more effective in dealing with your mistakes. There are three steps to productive reasoning. These are:
Self-reflection
Admit where you've made a mistake
Apply what you've learned
Repeat this process for other problematic areas
Starting a new job in a new company can be tough, even when you are higher up in your career. Therefore, expect to feel lost or underperforming. Often, you will find your new job too challenging. But rather than have a negative attitude towards your work, engage in productive reasoning. With mentoring, training, and, most of all, perseverance, you will get better in no time. Don't keep to yourself. Put yourself out there by interacting with colleagues. You will find people who will be willing to help you. Set goals and commit to achieving them. Lastly, go easy on yourself.