A job interview is quite a stressful process for many people as they feel pressure being assessed by the way they answer interview questions. Recruiters try to test the candidates and often ask confusing and uncomfortable questions to look how they react. Because of the stress and the pressure, some people feel disoriented and do not know what answer is the best to give, ruining the interview. 
Don't want to become one of them? Then let's look how to answer why did you leave your last job and give a good reason for leaving on job application.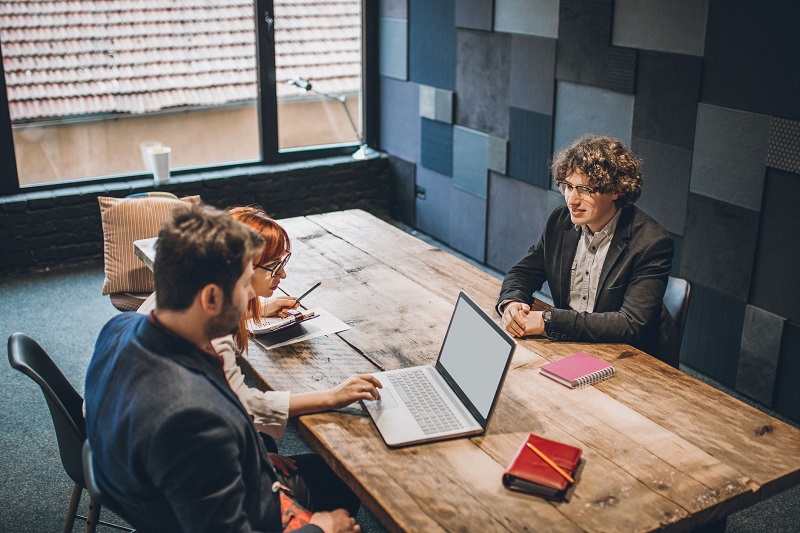 First, we should find out, why the interviewer would ask such a question. Actually, there are several things they want to discover about your personality based on how you answer:
If you had serious reasons to quit a job
The company would not benefit of a tumbleweed switching one job for another and don't stay long at one place because hiring you they make a serious investment and it takes time and money to train a new employee. If you are such a worker you should provide really good reasons for leaving a job after a short time. Besides, some positions include dealing with sensitive or confidential information, so assure your recruiter that you are a reliable and trustworthy candidate.
If you are able to overcome difficulties
The employer wants to guaranty you don't run away facing the first struggles. That is why, tell them what you had done to progress your situation at the last job and your leaving was perfectly reasonable 
If you are able to stay in good relationships after you leave
The organization you work at is not the place for conflicts and drama. That is why the recruiter will pay attention to how you talk about your previous boss and asks do if you have any hard feelings against your ex-colleagues
If you are responsible and able to appreciate your company's values and goals
The way you talk about your previous job provides a recruiter with hints on what kind of worker you are. That is why try to stay focused on your achievements and experience regardless of your reason for job change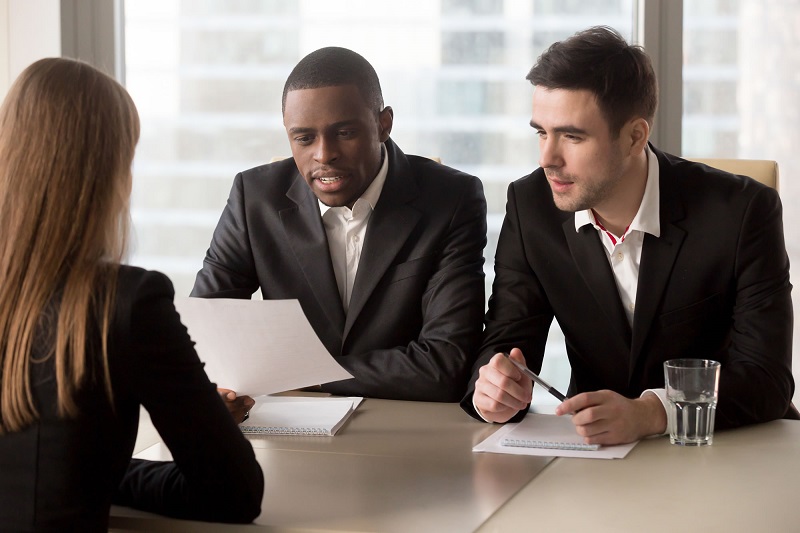 Now here are some rules you should follow to succeed:
All the information you provide at the interview is easy to check. That is why you should never lie to your recruiter, whatever reasons you might have. Stick to the truth, but find the right words to introduce and explain in such a way that you finally get new job.
Pay respect your previous employer 
Do you go to the second date with a person who badmouths their ex? It is the same turn-off for the employer as well. So stay polite, even if your toxic boss was the most terrible person you ever met. 
Always finding someone to blame not being responsible for your own actions and their consequences don't make you a desirable candidate to any recruiter.
Make your homework and prepare your answer in advance.  Inarticulate talking brings up suspicions about your truthfulness 
Don't dive deep into details – no one needs them. Just keep confident and concise.
Even the most negative experience can be introduced into the effective light. The interviewer will appreciate your ability to benefit and move on after failures and missteps
We've made a list of reasons for leaving a job with your possible argumentation on "What is your reason for leaving your current/most recent employer?" question.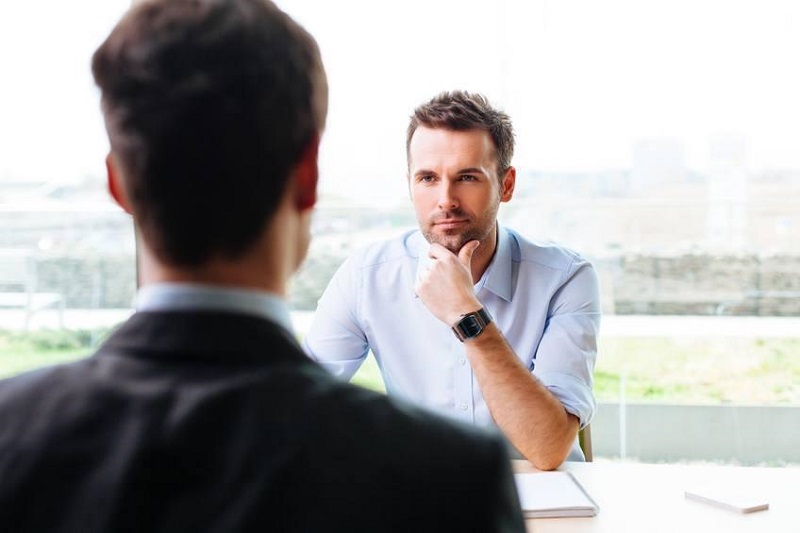 Could not ignore a good opportunity 
You are currently employed, but looking for better opportunity so that you couldn't pass by a new job offer announced by the company you dreamed to work for? Well, frankly speaking, it makes you almost an ideal candidate. You can use your answer to highlight your experience and achievements rather than explain why are you leaving your current job and stand out with your awareness about the company you apply:
"I've spent several years at my current position and developed relevant experience, communication, organizational and time-management skills. Now I am an experienced professional who is willing to develop himself as well as others. But I feel that I am about to make the next step in my career and would like to do it together with your company. For the first time I've heard about it, I was a student and did not have necessary skills to apply, but when I saw the vacancy now, I decided that I'm ready now."
You were laid off 
You've lost your job but you couldn't influence this process in any way, so don't blame yourself – you have nothing to hide. Even though official statistics show that the rate of layoffs is significantly lower nowadays, according to Money, each year a lot of companies struggle with financial problems and this is a normal process. Make your answer similar to:
"I've spent less than a year at a company when the financial crisis began. So it has been decided to remove the position I took. So I quit my job and completely ready for new experience."
Being fired 
This the reason for leaving a job that is most difficult to explain. But nothing is impossible. Whether you had professional reasons for leaving a job or are puzzled how to explain leaving a job for personal reasons, concentrate on the experience you've gained and decisions you've made in order to assure the interviewer that you are a reliable candidate:
"The job turned out to be different from what I expected. I have worked diligently for a year, but then I faced having different points of view with my boss that lowered my enthusiasm and thus my productivity. The company decided to hire someone who will be a better fit for the position and let me go to find the better opportunity for myself."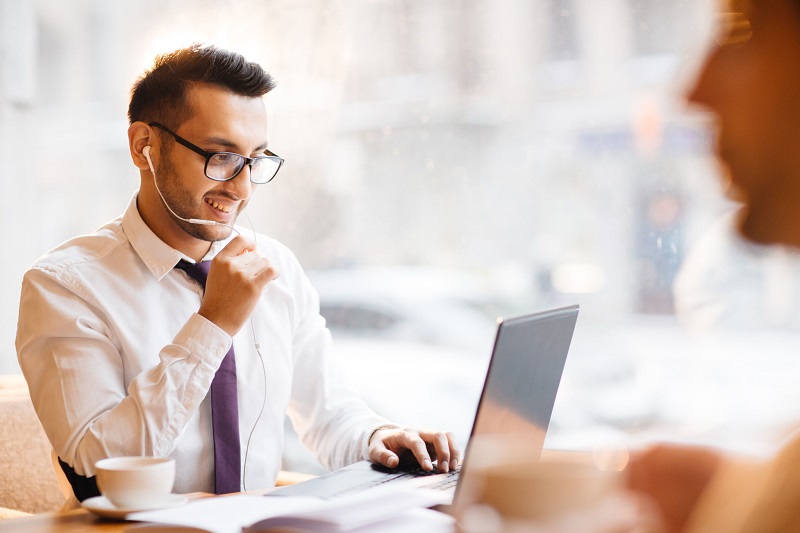 You were unemployed for a significant period of time 
The paradox is that more time you spend unemployed, the less attractive you look for the employer. They are afraid that you've lost your skills and experience and do not aware about the latest industry changes. That is why try to focus on what you did while your unemployment and how you can benefit of that on your future positions. 
"I had personal reasons for leaving a job. I decided to have a child, so made a break in my career and spend three years raising my son before we sent him to kindergarten. While my maternity leave I started a small online shop that later became quite successful. I've learned to manage custom services, making promotion campaigns and dealing with sales and suddenly found out that I would prefer to continue my career in sales rather than doing secretary work."
You've decided to change your career 
Wanting to change your career path is indeed one of good reasons for leaving a job. However, both you decided to change the position in terms of the same field or are significantly changing your career field, you must be quite reasonable to assure the interviewer that you know what you are doing and you fit the position you apply to. Besides, you should concentrate on the experience and skills that may be beneficial for your next position.
"I had 5+ year experience in banking sphere, but I've been interested in music production since I was 15. Till now, I've developed my hobby to the professional level so I decided to start my career in this sphere. I have lots of contacts that can be useful in my work and already organized several concerts for my friend's band. Thus I decided to try myself and boost my skills at a big corporation".
Whatever the reasons why are you looking for a new job are, the most important thing in providing the reasons for leaving a job is to finish your answers explaining why you fit the position and should get it.
Good luck to you now!