People tend to constantly develop themselves, looking for better opportunities in personal and social life. That is why it's not surprising when they suddenly find out they are doing the things that don't bring them the satisfaction or money they expected and decide to start something new. There may be thousands of different reasons why people decide to change their career, however, it's never that easy. When you decide to change the profession, you have to compete with other candidates, most of which have necessary skills proved by real experience. Thus you will have to prove that you will be the better fit, despite you have not previously worked on the similar position. Preparing good application package, and writing a great resume can be of a great help to win the interview. Professional resume writing service can prepare a strong resume for you.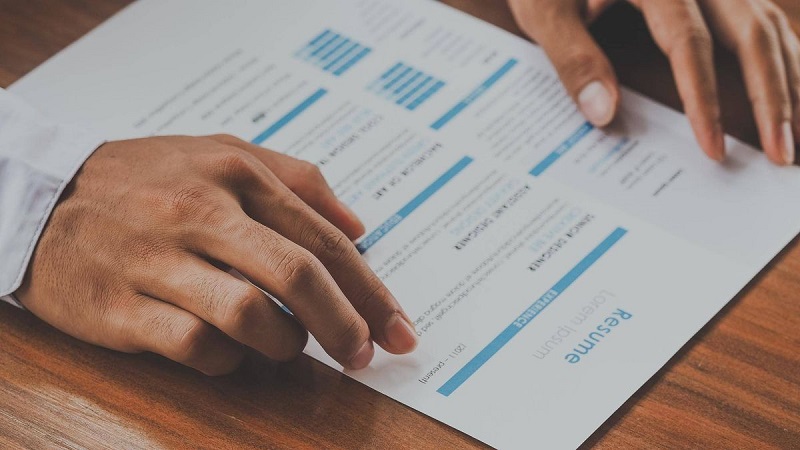 Let's look at the main principles of a successful resume for you can evaluate its quality and use these tips if you decide to make a resume by yourself.
Career change resume format
There are different resume types exist. You decide, which to use, based on your unique situation. The most popular and effective resume type of a resume for career change is a combination resume format, a mixed type of experience-based (chronological) and skill-based (functional) resume.
If you ever had any work experience, you might develop the skills that would be useful in your future position, even if you make a career change. You can transfer your precious experience from one career to another, states Forbes. So you should focus on your skill set and achievements proving them by your previous work experience and additional activities. You should also include your education (training, courses or certificates) that are closely connected to the field you want to work at. Make sure you use the best resume fonts and professional layouts.
Resume summary
Obviously, it is one of the most important parts of career change resume. Resume summary for career change is 5-10 lines you use to identify yourself as a professional, state your career objectives and express your interest in the job opening. When switching careers, it would be rather useful to use a resume objective instead of a simple resume summary. They may look similar, however, there's a slight difference in the focus of those several lines. Let's look at these career change resume objective statement examples. First is resume summary used for an experienced worker. Another one is career change resume objective.
Resume summary sample
Accomplished and result-oriented professional with 5+ years of experience managing network protocols, server maintenance and designing network configuration. As a leading network engineer demonstrated significant results in troubleshooting & preventing network faults, extreme server loads and data leak. Looking forward to tailor new network design solutions and take system reliability and data network services maintenance to the next level.      
Resume objective sample 
Highly motivated and result-oriented military trained leader with 30+ years of experience in military and state organizations is willing to discuss a challenging position in executive-level government where there's a scope to achieve optimal levels of professional and personal performance by utilizing knowledge while enhancing skills as a valuable member of a team. Therefore, would like to express special interest in [Job Title] position. Despite vast experience in contracting, acquisition and purchase, willing to obtain new knowledge and keep in touch with the latest industry changes. Able to communicate well with all levels of management and accept and learn from criticism. Driven by new challenges and desire to excel in all endeavors. This knowledge and experience will make me an asset to your organization and will allow to function effectively as a [Job title].
As you may see from the second example, it's quite obvious that despite the midlife career change, the candidate has the necessary skills and expertise, enthusiasm and his reasons and motives are clear.
Skills and experience
First of all, you should thoroughly read the description of the position you're applying to and highlight the main requirements from it. Make sure, you fulfill them and have obtained the necessary skills. Go through your work experience and pick up the achievements that demonstrate you correspond to the desired position. If you feel that you don't have necessary competencies, there're a few ways to obtain them via a short time period:
Paid and unpaid internships
Volunteer work
Freelance projects
Online and offline courses
Training
All of the above would be a precious complement to your resume with no experience and would prove your reliability and serious attitude to the recruiter.
Career change resume sample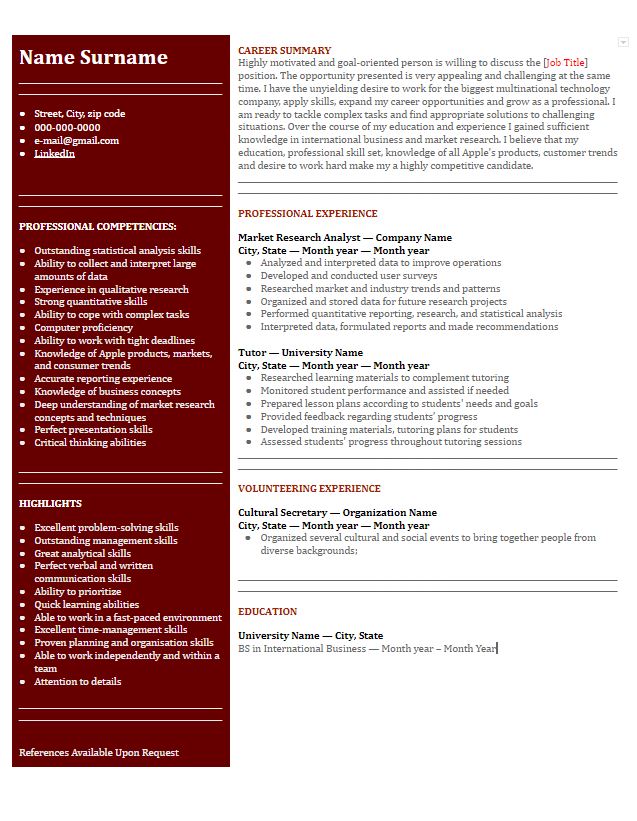 How to write a cover letter for a job with no experience in that field
A cover letter is an important document to support your resume. It is vital to include a cover letter for career change to the application package in the case of a career switch. When writing a cover letter or even using cover letter generator, be creative and honest to express your passion and enthusiasm for the chosen profession, explain your reasons of finding a new career and demonstrate your hard work to gain the relevant experience.
Career change cover letter sample
Dear Sir/Madam,
I am writing to express my interest in the Policeman position, and I hope to be considered for an interview. Currently, I am looking for a challenging job and I find this opening very desirable. I am looking forward to get a deep insight into the industry because it will expand my professional opportunities and grow my career to the next level. 
Although I have obtained BS in Physical Education and Sports Science at University of Lincoln in 2014 and I have been working primarily as a P. E. Teacher, I now have strong desire to expand my career opportunities and become a highly professional Policeman because I realize the importance of this demanding profession. 
I am a young, motivated, energetic, enthusiastic and resourceful person who strives to provide the best service possible and to help other people uncover the truth. I believe the key skills that I possess to succeed in this position include my physical strength developed for many years of sports training, attention to details and good problem-solving, which are necessary for educating children, along with analytical skills, ability to make a quick decision based on information given. All these skills will help me grow as a professional. There are some core competencies acquired during the course of my career such as great communication and strong interpersonal skills that will enable me to interact effectively with people. In addition, I have an outstanding computer, Internet and photography proficiency needed to perform effectively my duties. I can bring all these important job skills to your service if hired. But most importantly, I am willing to learn new things and get additional knowledge in order to grow as a professional in this field.
I believe that with my dedication and hard work I can achieve outstanding results on this position and my excellent problem-solving, organizational, interpersonal and communication skills will help me function effectively as a Policeman and make a positive contribution to our society. 
Please see the accompanying resume for details of my previous experience and education. I am available for an interview at a mutually convenient time. Please fill free to contact me via phone: 000-000-0000. Thank you for your time and consideration — I look forward to learning more about this job offer!
Sincerely,
Name Surname