Almost all of us have felt the wonderful magic of Disney. Whether it was only through a cinema screening, home watch-through or even a visit to the Disney World we have experienced this incredible je ne sais quoi around Disney.
I'm more than sure, the thought of work at Disney has crossed the minds of many inspired young people from seeing Disney World princesses perform. And of bloody course, how wouldn't one want to dive into this setting of princes and princesses, beasts and witches, talking animals and fairies. The atmosphere is sure to be amazing, isn't it? Well then, it is settled, let's get a job at Disney!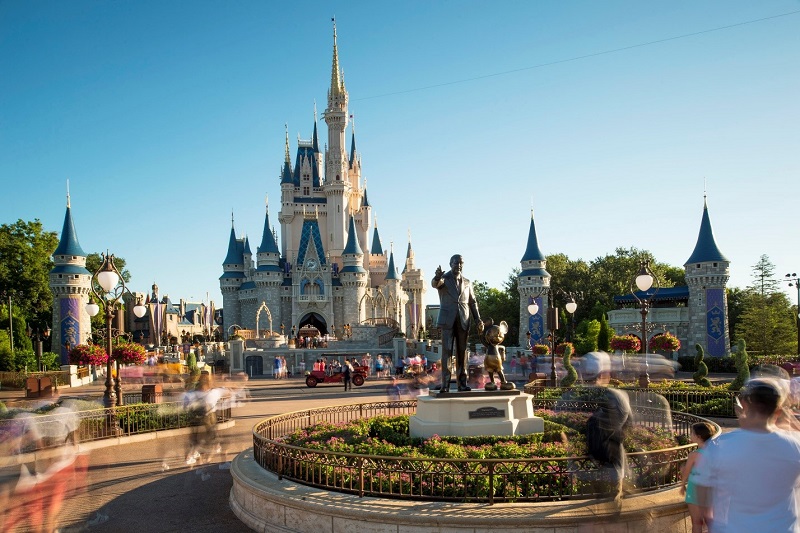 Wow, not that fast, partner, I would recommend slowing your horses there a bit. Yes, Disney internships and jobs openings seem like a dream come true, but not everything that glitters is gold. Sadly, we do not live in the world of elves, trolls and wizards (or is that a good thing?), so I propose to examine our Prince Charming and see how wonderfully deceitful he is. There are a lot of controversies and rumors on the internet concerning working at Disneyland, so it would be rather foolish of us not to check them out before applying. 
Harsh realities of working at Disney
I don't want to be the deal-breaker, we have to face the truth. Disney is a gigantic company with the number of employees nearing 200,000. Surely, with such a big amount of workers, not every one of them will be completely satisfied with their work experience. Usually, the most dissatisfied are those, who dreamt up their perfect job at Disney from a young age.
But I don't want to fully debunk and accuse the rumors about Disney employment of being plain lies. I only propose to take everything with a grain of salt and rip off the band-aid of old convictions quickly and painlessly.
According to multiple sources, ranging from Indeed.com forums to Telegraph investigation, the conditions of workers or "cast members" are hard and very tiresome. Disney world jobs are definitely not without a struggle. Here are some of the most famous "complications":
The "backstage" or any area off-limits to the guests smell very bad, in contrast to the actual park, so get used to that exquisite Venetian scent.
Dress code is very strict: you won't be able to express yourself through interesting hair colors or piercings.
One has to constantly stay in character, as to not ruin the fantasy for the children. Yes, that means, if your colleague starts having a seizure in the middle of a performance – you have to keep the show going.
There are accounts of employees starting to hate children and drinking before the job because the job is so hectic.
Being a part of the wonderful magic
Despite the bad rumors circling the internet, the majority of cast members absolutely love their job. Working under Mickey's thumb is not as bad, as people stir it up to be. Many of the past and current workers have indicated that their work is filled with magical moments, which make up a wonderful bouquet of memories.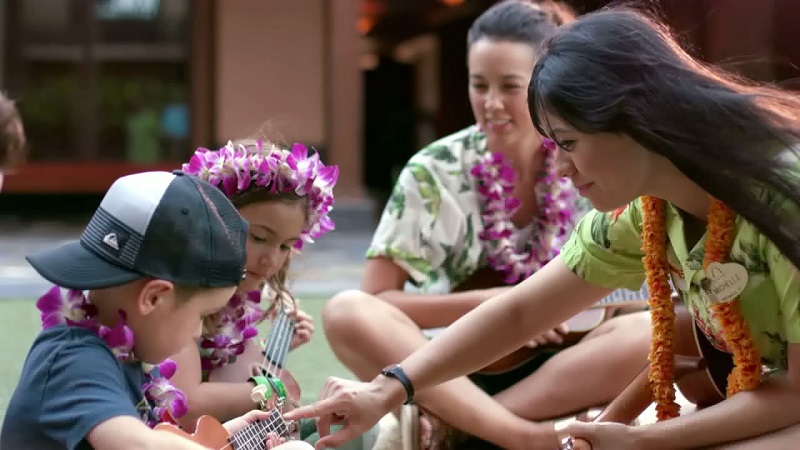 Putting on miraculous shows for the guests definitely can fill one's life full with meaning. Working with children is the most rewarding experience ever, as you are basically making their dreams come true. Disney employees are actually encouraged if given the opportunity, to try to create enchanting moments for the guest, even if that means abandoning their duties.
These are the reasons Disney is still going strong as a company. These are the reasons millions of children get inspired and thousands of workers keep on working in tough and hectic environments.
Employee benefits 
And to sweeten the deal for the cast members, there is a number of cool employee benefits that one gets from working at Disney world. The most notable ones are (excluding the usual pay):
Free early screenings for new Disney movies
40% discount in Disney stores
50% discount from brand cruises
Free passes for friend and family for Disney resort
An assortment of training and development courses to choose from
So, not only do you get to work in an amazing working environment, but you also get generously paid to go with the troubles.
How to get a job at Disney
If you are satisfied with the conditions and agree to work "through good times and bad", and additionally have consulted your career guide, and still want to work for this magical company, then let's look at the more practical side of things of applying.
Firstly, I propose to look at the opportunities of employment and internship that Disney offers. There are two programs, which could interest the applying force, namely:
Disney College Programme – if you are a student or a recent graduate looking to jumpstart your career and work in an internationally known company, then this is the option for you. Sadly, this is a US-based program, but if you are lucky enough to have the US-citizenship, then housing, transportation, and unforgettable experiences are a guarantee for you.
Disney Professional Internship – is a programme based more on career growth and improvement of professional competencies. The internships are incredible chances to work with masters of their craft and will work in favor when applying for another job.
And if for some reason these options are available for you, or do not suit your current situation, then you can go the usual way and just use Disney's job search page for a fitting position.
Get acquainted with the Disney cast
Every employer loves a prepared applicant, but in most cases, it's relatively hard researching some company that is not really well known and trying to structure and format your application appropriately. However, in this case, things are quite different.
Disney has a rich and interesting history with many intriguing details. Its creator, Walt Disney is a giant in terms of business and animation. The production stories behind such classics as Snow White, Pinocchio, and Toy Story are very engaging. Disney parks are in their own category with underground tunnels, self-cleaning bins, secret language, and tons of little Easter eggs scattered throughout the parks. You can lose yourself in just reading Disney World facts for hours.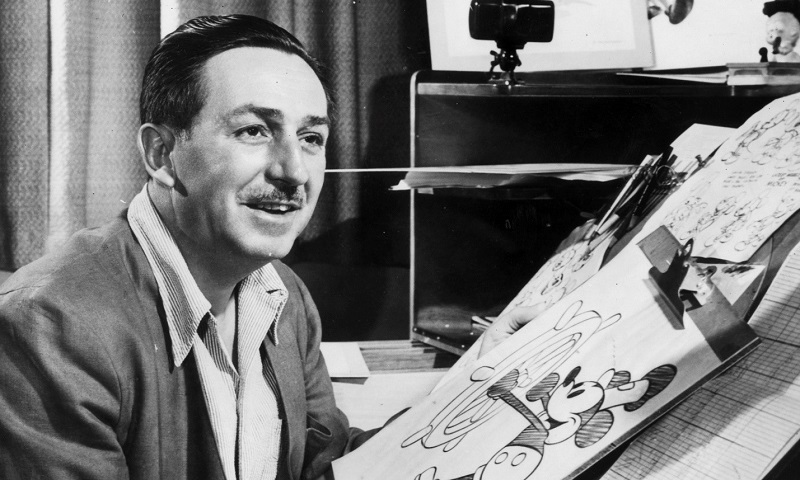 Disney recruiters usually look for people who would go the furthest to create most memorable memories for the guests and if you read up on the aforementioned things and showed your passion for Disney in an interview: you've just secured yourself a job.
Converse with people, who had the chance to work at Disney World
It is always a good idea to talk to people, who are employed at similar places or even at the very same place you are trying to get into. I definitely do not endorse you stalking Disney employees just to get some insight into the company culture, but if in your social circle someone is or knows a cast member, it would be a waste no to talk to them.
These kinds of professional acquaintances are very useful and can open many doors that you didn't even know about. Also, the insight will prepare you better for the work ahead and will give you a solid foundation on which one can base their expectations.
Search for appropriate Disney job openings
Disney is a massive international company and it needs all sorts of workers. Generally, positions at Disney are divided into two categories: Disney's office jobs and Disney's parks jobs. So, there's quite a heap of roles to choose from, everything from a cashier to the Beast to an admin.
While more usual positions do not really require anything extraordinary, the jobs in the entertainment have a set list of requirements. For example, if you want to play Mulan and you are 5'7", well, tough luck, because you'll never be accepted. Want to be a guard, but you have a cool tattoo on your arm that is easy to spot? Sorry, but a Disneyland career is not for you.
Get you resume in shape
Of course, resume is like a rite of passage in our age. No resume? No interview. It is important to make your resume look professional and as it was done with great attention to detail. As the resume is the first contact with your possible employer, this kind of diligence would communicate how you approach your work in general. As they say, good clothes open all doors.
But you don't have to use old, boring and straight-forward formats like everybody else, you can opt for a unique design just to catch the HR's attention. Having trouble envisioning your perfect resume? Maybe looking through interesting designs that other people used could help. 
Get ready for the interview process
In addition to knowing Disney's special aspects and general information you should thoroughly prepare for the interview. A good resume only gets you past an ATS and a talk with an HR, but the interview is the place where professional destinies are really determined. 
If you show love for Disney, that is good, but you have to verbalize it correctly. To prepare for the interview and not stumble or stutter I recommend writing answers to common interview questions and practicing answering out loud in front of the mirror. This extremely helps, if you were to have a telephone interview.
Also, to be involved Disney's entertainment you'll have to attend the famous WDW casting. These are various auditions that test your ability to perform different characters, ability to appropriately act in different situations and even endurance. So, an appropriate choice of comfortable clothing and mindfulness of the 'Disney look' are in order. 
Time to learn how to be a Disney Princess
You've successfully passed the interview and met all the requirements to be a Disney princess (or whatever you chose)? Congratulations, this is where all of the promised and awaited fun starts. 
But before you go out and entertain, you'll have to finish a 'Disney university'. All cast members had to go through a Disney University to receive training on all the peculiarities of working as a Disney princess, prince, any other character, or even not a 'character employee'. 
With this knowledge, you are sure to have the professional experience of your lifetime at Disney in no time.