The purpose of writing a resume is to show potential recruiters that you are the most suitable candidate for a particular job. Professional experience, skills, education details, and work-related achievements are some of the things you can include in your CV to make it stand out in a pile. 
While not many job seekers know this, another section you might consider including to make your application stand out is the volunteer one. With that said, you might now be wondering, "Well, but does volunteering count as work experience?" The answer is, "it does." Especially if the experience you gained is relevant to the job you are applying to. 
However, you will increase your chances of sending a successful application only if you understand where to put volunteer work on a resume. So, take the time to learn about all that right below.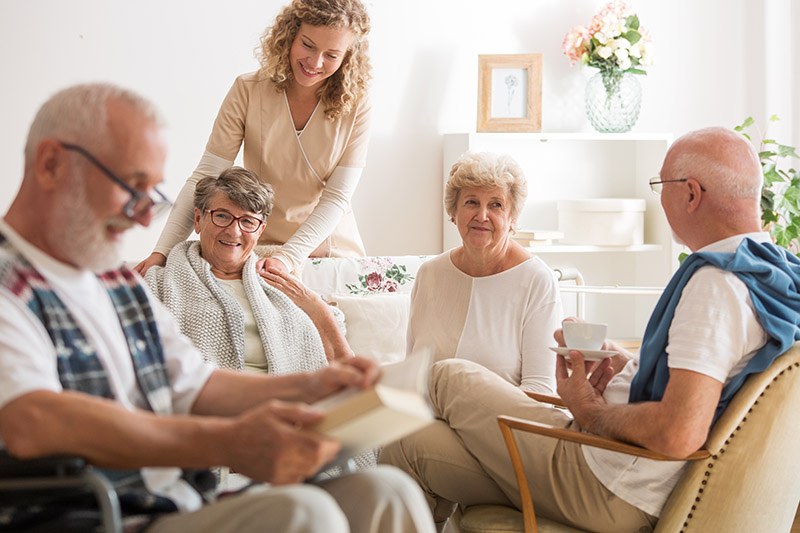 When to Put Volunteering in Resume Experience Section
You must include your volunteer information under the Work Experience section if the following three conditions are met: 
Your volunteer experience is relevant to the position that you're applying
You lack work experience
You have employment gaps
Volunteer Resume Samples with Related Experience
If you applying for a nursing position and you have minimal paid experience, here's how you can put your volunteer experience on resume:
Nursing Experience
Better Health Center, Baltimore, MD
Held a volunteer nursing role at Better Health Center. Provided nursing care, health evaluations, health guidance, health education, and referral services to patients and institutions. 
Administered prescribed drugs and emergency services to patients.
Assessed and monitored the physical and mental states of patients. 
Tracked the progress of care plans.
Conducted home visits and rendered preventive solutions. 
Penning your volunteer section like so shows that you really have relevant nursing experience. As such, you can be sure that you will impress the hiring executive. 
No matter what, never write this section as below. It is wrong.
Additional Activities
Volunteered at Better Health Center, Baltimore, MD.
Penned nursing blog articles regularly.
Member of a mountain climbing charity group.
So, what is the problem here? You are diluting your relevant experience by putting it together with entirely unrelated activities. As you might already have picked up, the trick here is to mention the specific experience that relates to what you want to apply for.
Note, when putting volunteer work on resume as work experience, always name it correctly. For example, in the above sample, it is "nursing experience" and not "additional activities." Likewise, if you are applying for a manager's position, write "managing experience." 
When to Put Volunteering in Resume Special Section
You must write your volunteer information under a Volunteering section when it is not related to the position you are applying for. In another case – you do so when you have many paid and related work-related experiences.
Volunteer Resume Samples with Unrelated Experience
If you are applying for a receptionist job and your volunteer experience has no relation to it, here is the right way to do it.
Volunteer Experience
Did fundraising for the protection of dolphins;
Participated in a community service week;
Supported team-mates and assisted in various activities.
All told, volunteering shows that you give back to the community. You can convert this noble course into something that helps with your career development by incorporating other useful strategies for improving your job-seeking efforts. One among them is organizing your job search from scratch. 
How to Put Volunteer Work on Resume to Wow the Recruiter
The point of tweaking your resume in different ways is to please the hiring executive. When it comes to volunteering activities, writing more detailed bullet points can go a long way in impressing a recruiter. Take a look at these two volunteer resume samples.
The wrong way:
An administrative assistant at St. James Parish.
Volunteer at Rescue Earth.
A frequent volunteer at Red Cross.
The proper way:
Volunteer administrative assistant at St. James Parish. Supervised four $30,000 building projects, always achieving an 8% budget saving. 
As a volunteer at Rescue Earth, was in charge of 15 workers to enforce a zero-plastic initiative. 
Launched three IT solutions as a volunteer at Red Cross.
In addition to learning how to write the volunteer section correctly, you have to learn about the things you should never put on your resume. Failure to do this can water down your overall efforts of coming up with that perfect application.  
Useful Tips for Listing Volunteer Work on a Resume
Here are some useful things to do when writing your volunteer section.
Always ensure that your volunteer skills and qualifications match the role you are applying for by examining the vacancy announcement thoroughly. Moreover, you can gather some information on the organization you want to work in to find out the qualities required for the employees. 
Include keywords from the vacancy description
Identify essential keywords from the position's description. Then, ponder on your volunteer work to see how you can phrase the skills you have gained from it using the keywords that are present in the description. 
We all tend to be mistaken; thus, do not forget to proofread or find someone to help you out.
When Not to Include Volunteer Work on Resume
According to LinkedIn research, 41% of recruiters prefer to hire people with volunteering experience on resume.
So never leave your volunteer information off of your resume completely. Even if it's not related to your job, it'll be wise to include your pro bono work under the Additional Activities section, especially if you have lots of impressive accomplishments you to add to your resume.
Check out the following example to see how to include unrelated volunteer experience on resume:
Additional Activities
Coordinated fundraisers for various non-profit organizations.
Volunteered as a celebrity's giving back team. 
Supervised a project for feeding the homeless.
That said, note that apart from showing that you are involved in your community, volunteering comes with tons of benefits. Best of all, it showcases some of the soft skills that recruiters look out for in applicants such as leadership, teamwork, compassion, and so forth. 
In conclusion, adding volunteer work to resume is sure to make your application stand out among others. However, before you go on with providing this information, take time to evaluate how your volunteering activities show the skills that the hiring company has communicated in the vacancy announcement.
Is there any other concern regarding how to include volunteering gigs in your CV? Feel free to drop in your queries or comments below.