Wondering how you can impress the hiring manager in your next job application? Well, if you are looking to secure the job you want, you must show that you have more than just the capabilities that are directly related to the job. After all, a dozen other applicants probably have the same qualities you are selling.
So, apart from technical skills, you also want to showcase your standout professional soft skills. They can come in handy, especially if you are creating a career change resume or you have little work experience. Here, we'll tell you what exactly soft skills are and give you ten categories of soft skills (with several examples in each) that hiring managers are especially seekers for in new hires.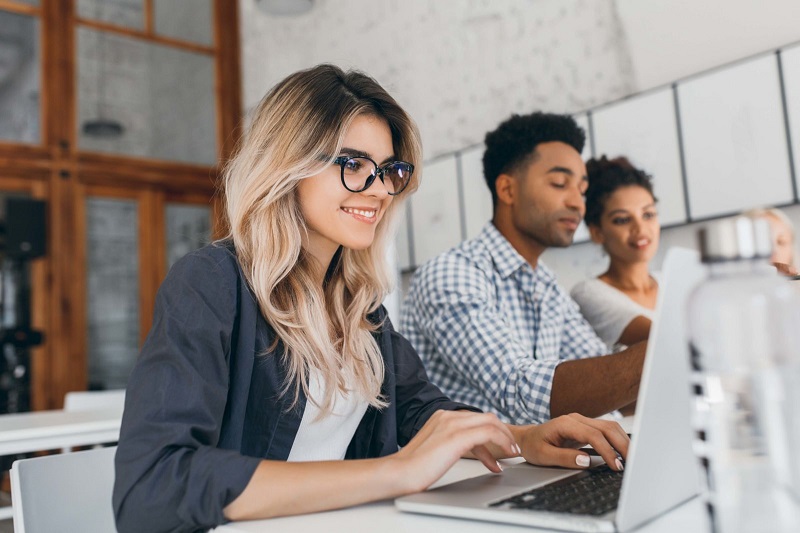 What Are Soft Skills and Why Do They Matter?
Soft skill is best described as a personal attribute or aptitude that dictates how you relate with others in a work setting. While a hard skill is easy to learn and quantify and is directly related to the job one is applying, soft skills are natural capabilities and are not taught in school. They are what tell the employer if you are a fit for their company culture or not. Soft skills are usually transferrable and are crucial for any position you're applying.
Excellent Communication Skills
Top on the list of skills to put on a resume that employers are looking for is how well you can communicate with others. Once employed, you will be communicating with your colleagues, bosses, suppliers, customers, etc. You should, therefore, show that you can communicate both verbally and in written form with others at work efficiently. Some good communication skills you should add on your CV are:
Good listener
Report writing
Oral communication
Non-verbal communication
Confidence
Public speaking
Ability to empathize
Persuasive
Presentation
Flexibility and Ability to Adapt
Listed among the five best soft skills companies are looking for in 2019 by LinkedIn, adaptability is a skill worth strengthening as a job seeker. A mind that can adapt to the ever-changing and fast-paced world is essential to any business. You should also be flexible as well as willing to learn on the job. Your ability to accept change and adapt to it also contributes to your success in a role. Here's a list of soft skills for this category:
Curiosity
Continuous improvement
Open-minded
Self-confident
Self-motivated
Organized
Analytical abilities
Optimistic
Stress tolerant
Calm
Teamworking Skills
Having teamwork skills means you can work well in a group of people. Teamwork is the basis for promoting cohesion and understanding in the workplace. A good team player is not only able to negotiate with his or her teammates but is sensitive to their needs and appreciates diversity. Apart from being a good team player, you should also possess excellent team leadership skills. If you are looking to pursue a career in marketing, coordinating events, research, product development, software development, etc., you should add some of the following teamwork skills on resume:
Conflict resolution
Task delegation
Cooperation
Ability to deal with difficult
Good negotiator
Listening
Mediation
Accepting feedback
Interpersonal capabilities
Active listener
Collaboration
Empathy/ tolerance
Critical Thinking Skills
The ability to critically analyze issues and come up with good decisions in important regardless of field or type of role. If you can dissect problems and think about possible and effective solutions, then you're a good critical thinker. Here are a couple of soft skills that show someone is a critical thinker:
Excellent observer
Will to learn
Innovativeness
Logical reasoning
'Out of the box' thinking
Adaptable to change
Creative
Artistic
Good researcher
Resourceful
Flexible
Curious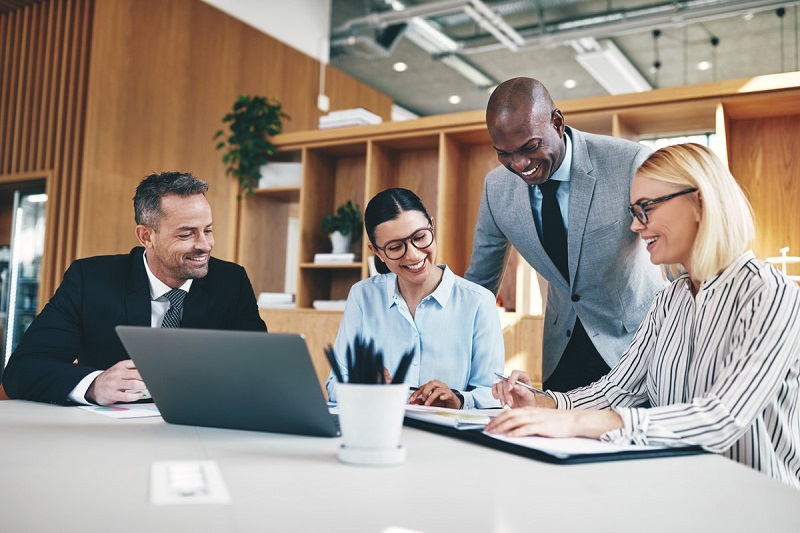 Problem-Solving Skills
Good problem solvers use both their creativity and analytical thinking to come up with solutions to ongoing obstacles at work. If there is one thing your potential employer would want to see, it is whether you can handle challenges or difficulties whenever they arise. While problem-solving abilities cut across the board, they're especially demanded in medical careers, IT, and law. Excellent examples in this group of skills to list on resume include:
Persuasive
Logical reasoner
Brainstorming
Decision maker
Negotiator
Observation
Initiator
Lateral thinker
Analyzer
Persistent
Interpersonal Skills
We all need interpersonal abilities in our daily interactions with others – whether it is in the workplace or in social settings. These skills, however, are even more important for those working in customer point positions, for example, customer service, sales, realty, financial services, etc. Some of these good skills to put on a resume include:
Patient
Tolerant
Diplomacy
Mentor
Empathetic
Sensitive
Positive reinforcer
Public speaker
Humorous
Positive Thinking Skills
Many companies shortlist candidates they think will bring positivity in the workspace. Your friendliness sees a positive attitude to people working around you, eagerness to perform your duties, and how pleasant you are to people around you. Displaying a positive attitude to a potential employer is especially vital if the role you're competing with other candidates for is a highly stressful one. Some skills that fall under this category include:
Friendly
Patient
Respectful
Respectability
Honest
Courteous
Cooperative
Energetic
Confident
Enthusiastic
Humorous
Detail-Oriented Skills
Being attentive to detail translates to accuracy and thoroughness. Apart from listing these professional soft skills, you should also show you are attentive to detail in how you write your resume. These qualities are important for people in careers such as accounting, Auditing, financial management, risk management, engineering, research, etc. Some excellent soft skills on resume that show you are detail-oriented are:
Memory
Introspective
Scheduling
Listener
Critical observer
Curious
Analyzer
Recall
Work Ethic Skills
Outstanding work ethic is also key among things that talent managers examine in applicants' resumes. A person who possesses an excellent work ethic knows the value of work and is usually committed to performing their obligations. People who have these skills arrive to work on time, finish tasks within deadlines, and are highly-organized. Some work ethic skills you can put on your resume to make a wonderful impression are:
Dedicated
Dependable
Independent
Ability to meet deadlines
Multitasker
Organized
Ability to persevere
Planner
Persistent
Responsible
Punctual
Professional
Good business etiquette
Initiator
Results-oriented
Committed
Quick learner
Strategic planner
Disciplined
Self-directed
Self-monitored
Resilient
Time Management Skills
The last category of the best soft skills for resume is time management. A good time manager can plan and undertake tasks efficiently and wisely within the time available. Good time management is crucial for a variety of careers, including project management and legal careers. Some attributes under this soft skills to put on resume include:
Delegation
Decision maker
Stress manager
Focused
Ability to prioritize
Self-starter
Planner
Organized
Goal setter
To conclude, you'll find that some of these top soft skills overlap, appearing in several categories above- which is okay. You will find these skills vital in your career no matter which level you are. They can help you land the job you desire and grow your career in the future. And as machine automation continues to make waves in the job market, you will need these skills to set yourself apart. So, invest in them now and know where to put them in a resume. As with anything else, practice does make perfect when it comes to acquiring soft skills.