Artificial Intelligence (AI) is increasingly finding its way into our daily lives with big companies such as Forbes contending that 2019 will be the year that AI goes mainstream. With AI, you can now deposit checks using your smartphone. Moreover, it makes it possible for you to quarantine all junk email in a specific folder without having to break a sweat. Apart from that, AI is behind the success of ride-sharing applications, for example, Uber that rely on the technology to schedule arrival and departure times.
If you use Amazon and Netflix, you undoubtedly have benefited from the convenience of AI because this technology is what these companies use to make recommendations based on your preferences and usage. And lest we forget, AI is what powers web searches on Google, Bing, and other search engines.
As AI continues to impact our lives, there will be an increase in AI-related jobs. This fact is supported by a recent Indeed report, which revealed that Machine Learning and AI job postings on the platform increased by 29.1% between May 2018 and May 2019.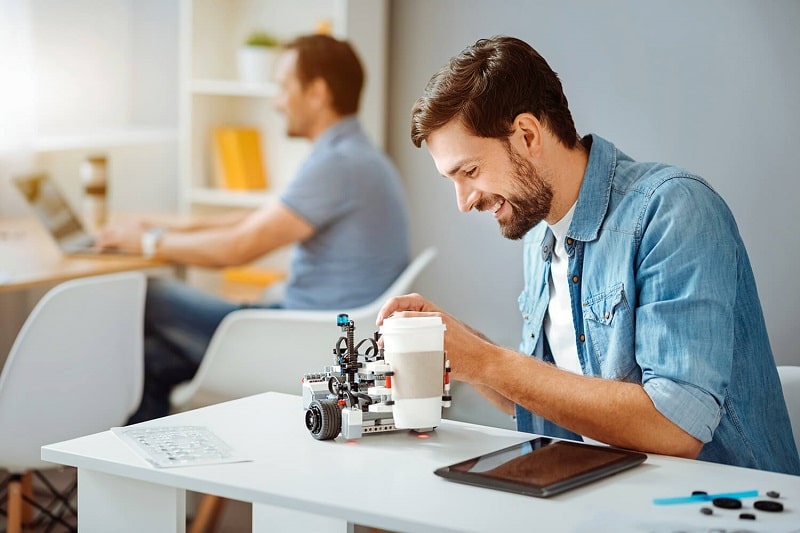 AI Job-Posting Is Slowing Down
Even though AI job postings on Indeed increased in the last year, the growth is less than it was for years 2017 and 2018. From May 2017 to May 2018, AI work postings increased by 57.9%. The rise was much higher between May 2016 and May 2017, at 136.3%.
As Artificial Intelligence job posting slows down, interest from candidates appears to be leveling off. According to the above-referenced report, between May 2018 and May 2019, the search for jobs related to Artificial Intelligence on the platform decreased by about 14.5%.  From May 2017 to May 2018, searches rose by 32% while from May 2016 to May 2017 they rose by 49.1%.
As such, the significant drop this year might mean that there are more AI roles than qualified candidates. The bulk of the future Artificial Intelligence workforce is still awaiting training or pursuing education.
That said, it is essential to appreciate the fact that Artificial Intelligence work searches do not always keep up with the number of postings.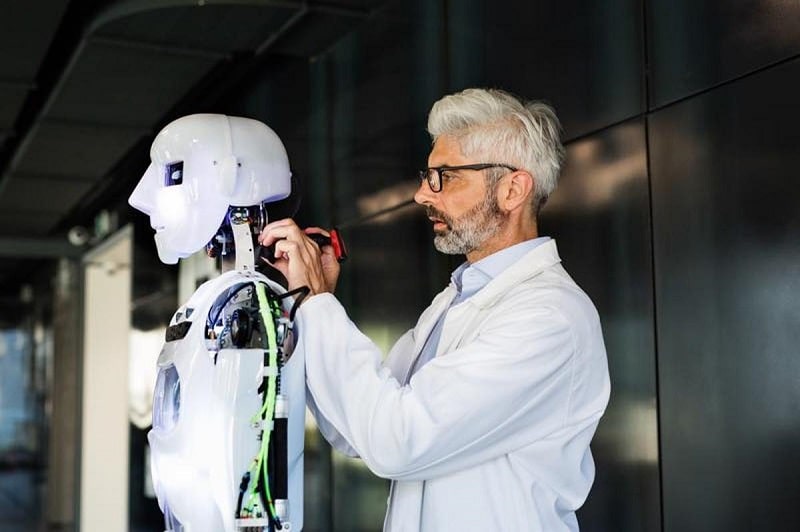 Deep Learning and Machine Learning Engineer Roles Top the AI Jobs List
Machine Learning Engineer postings have the largest percentage of AI and Machine Learning jobs on Indeed. In-depth learning engineer postings come in at second place with senior data scientist roles rounding up the top three. These engineers are the primary players in 3 fast-growing areas, namely; robotics, autonomous driving, and facial recognition. About facial recognition, a MarketsandMarkets research shows that its market is projected to grow to 7 billion USD by 2024.
Computer vision engineer and data scientist take the fourth and fifth positions, respectively. Other Artificial Intelligence jobs are:
Junior Data Scientist
Director of Data Science
Developer Consultant
Lead Data Scientist
AI Jobs with the Highest Average Salaries
Machine Learning Engineer makes it to the top of the list being the Artificial Intelligence-related posting with the highest remuneration ($142, 858.) In fact, the average salary for this post increased by 5.8% in 2019, beating the 2.9% rise projected by a Mercer report. Other AI job titles with excellent pay are:
Data Scientist ($126, 927)
Computer Vision Engineer ($126, 399)
Data Warehouse Architect ($126, 008)
Algorithm Engineer ($109,313)
From this list, one thing is clear; the Artificial Intelligence market is maturing. No generalized roles, for example, computer scientist, data engineer, director of analytics, research engineer, or statistician are present.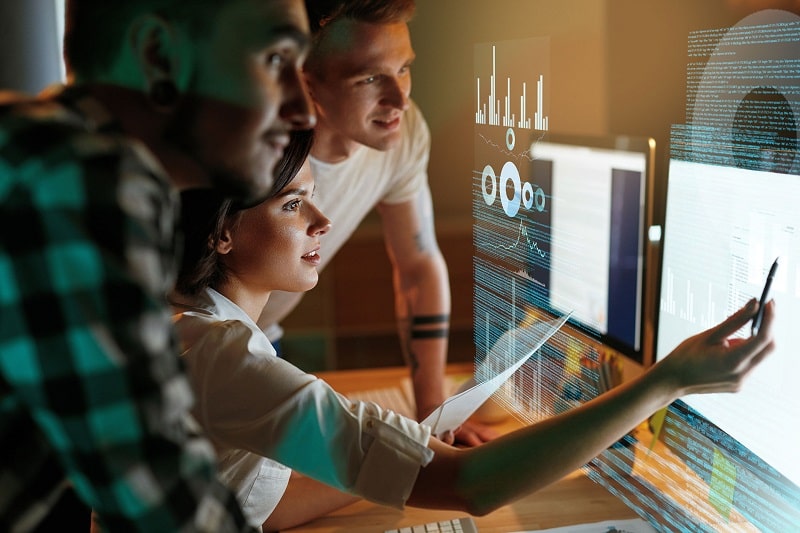 Top Cities to Find AI Positions
San Francisco and New York are the top cities in terms of AI jobs. At 9.2% and 9.72% respectively, these two cities recorded the highest number of AI opportunities for job seekers. New York has held the top position in AI job creation in 2018 and 2019. It boasts of diverse industries which are implementing AI in their day-to-day operations.
Also, tech giants like Google, Facebook, as well as Amazon, have significantly established themselves in this city. Additionally, there are dozens of AI startups, for example, x.ai, AlphaSense, and Persado. Other cities that are listed include Washington, DC, and Seattle at third, fourth, and fifth positions respectively. Boston and Los Angeles appear at sixth and seventh place. Chicago, Dallas-Fort Worth, and Philadelphia finish the list at eighth, ninth, and tenth place.  
Top AI Startups That Are Hiring Right Now
AI and Machine Learning fields have been growing consistently since 2012. And it is not just businesses and tech communities experiencing the benefits of this industry but also job seekers. So where can you find AI and Machine Learning job postings as a job seeker? Here are ten companies that are hiring and the positions available:
Hive: Data Engineer, Office Manager, and more.
Tractable: Engagement Manager, Software Engineer, etc.
Grammarly: IT Support Engineers, Data Scientists, etc.
Wade & Wendy: Senior Backend Engineer, Backend Engineer, etc.
HyperScience: Frontend Software Engineer, Solutions Engineer, etc.
Primer: Machine Learning Platform Engineer, Tech Lead, Senior Data Scientist, etc.
ReSci: Senior Software Engineer, Senior Data Scientist, etc.
Pypestream: Senior Product Engineer, Python Engineer, etc.
Boon: Technical Marketing Engineer, UI/UX Designer, etc.
NewtonX: Expert Survey Designer, Senior Frontend Developer, etc.
The AI industry is becoming more competitive in terms of jobs as well. Be ready to keep up with the new skills required in job seekers today. To survive the job search in this age of Artificial Intelligence, optimize your resume, and make sure it is up to date. You can also upload it to potential employers' Applicant Tracking Systems and indicate your availability for any job that comes up.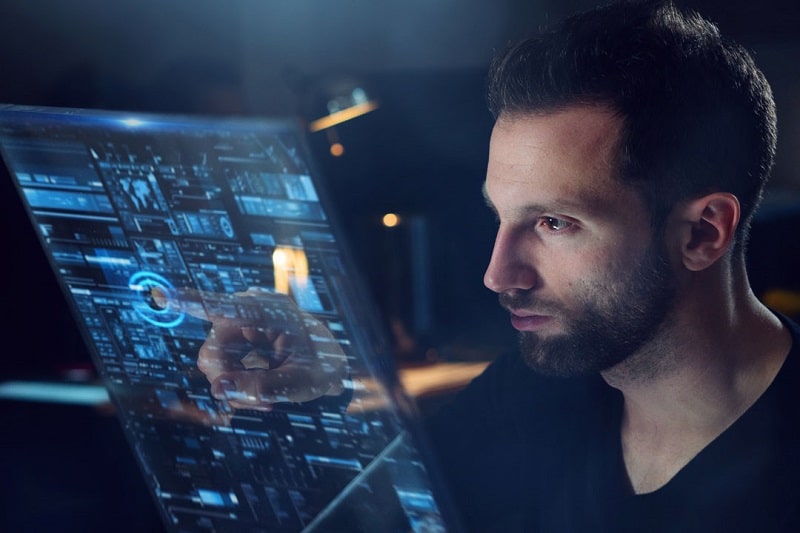 The AI Revolution Will Provide More Jobs Than It Eliminates
With the advancement of AI, many people worry that AI will cause massive unemployment in the future. There will be jobs that Artificial Intelligence will take. Some of the jobs that will most likely be automated in the coming years include those in food production, transportation, and office administration. If you perform a repetitive or boring job, you face a higher risk of automation.
Even though some jobs will be replaced by AI-enabled automation, many reports have predicted that AI will create more jobs for people that it will take. Technical positions, highly creative jobs, domestic jobs, personal care jobs, and basically, all jobs that require emotional intelligence will continue to hire people.
According to the World Economic Forum 2018 report, while 75 million jobs will be taken by Artificial Intelligence, the AI job market will register 133 million new jobs. Today, many companies using AI are hiring more human capital. Only some are cutting down on human labor as a result of AI implementation.
Final Thoughts on AI and Machine Learning Positions
In this age of AI workforce, many prospective job candidates have seen a shift in the skills they require to get jobs. AI has not just altered job descriptions but has also had a significant influence on hiring too. Now, AI-driven interviewing is a hot trend in candidate screening.
The move to AI is inevitable. Similar to other technologies which transitioned from being reserved by a few elites to being used everywhere, Artificial Intelligence will also become mainstream in a couple of years. Soon, we will enter an age where everyone can utilize AI algorithms to solve their most essential problems. Invest in the necessary skills to stay relevant in the market and expect AI to evolve and grow into a regular tool in the workplace.