Showing yourself as an extremely valuable candidate for the position and at the same time not coming off as a boaster is not the easiest task. This is especially true when it comes to listing awards and achievements. Many job seekers mistakenly try to simply outline their previous responsibilities. Let's be frank, HR managers and employers can guess what you were doing on your post just by looking at your job title. They are more interested in what positive things you have done for the company –, in other words, your achievements and awards. Thusly, if you correctly list accomplishments on a resume, you'll be in a pretty favorable position regarding job hunting (even if your skillset are not up to par). Let's find out how to list awards on resume to amaze any and all HR officers.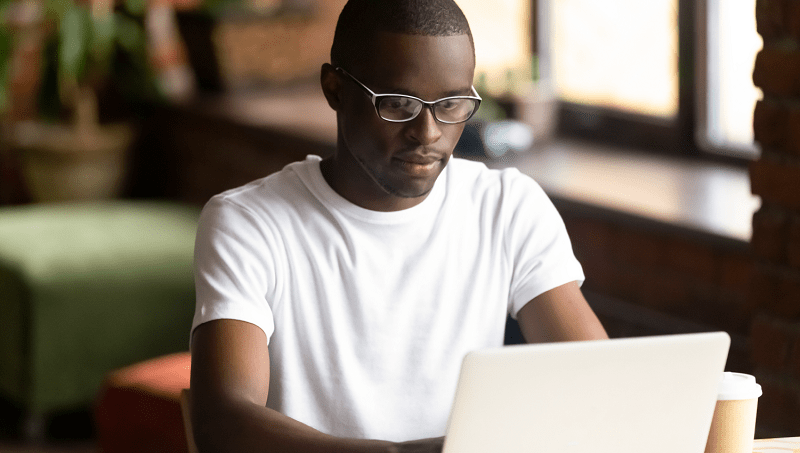 How to List Achievements on Resume
Showing your accomplishments instead of responsibilities displays not only what you have done in the previous position, but also showcases how you'll be able to benefit the company hiring you in the future. Down below, you'll find many examples on how to list achievements!
Converting your job duties to personal achievements can be a mind-bender, but it will definitely boost your resume. So, without further ado, let's get down to it.
Know the Difference Between Responsibilities and Achievements
The hardships of the topic come from the fact that not everyone understands the difference between duties and achievements. In a nutshell, achievements are the (beneficial) result of some action, while responsibilities are that same action. For example, let's take a teacher trying to present the accomplishments of their English tutor employment. Instead of listing exercises made he did with students and clarifying materials they used, they should indicate the improvement in the average score of his class in English exams. This is exactly what listing achievements on resumes will help you show. By doing this, you'll be able to sell yourself better. So, don't undersell yourself!
What Kind of Achievements to List?
We have already gone over that any achievement for resume should depict your tangible assets. The best way to impress both HR and your future supervisor is to list measurable accomplishments. What are measurable accomplishments? – you might ask. Numbers! Numbers are your best friends when composing accomplishments for resume. Highlighting your professional achievements through numbers is highly important. By doing so, you basically translate your accomplishments on resumes to the universal language. While you can argue what "Improved sales through marketing campaigns" means, nobody will even question a statement like "Boosted sales by 40% (+$200,000 US) in 6 months". Let's take a look at example phrases that you can tailor to your career achievements to make your resume picture perfect:
"Increased sales by …%"
"While managing the company's … system saved the company XYZ"
"Remained under budget for … "
"Was promoted after only … months on the position."
"Increased customer satisfaction by …%."
"Launched … campaigns/products/services"
"Trained … employees/students/volunteers"
"Managed a … project budget and achieved project scheduled goals
Managed a … budget with a reduction of costs totaling …% over … years"
"Assisted an average of … customers per day"
"Improved support service level by …%"
"Saved ...$ annually by reducing fixed spending …% through a range of cost-improvement schemes through more effective utilization of resources"
What HRs really want is specificity. Don't be vague and incorporate this list of accomplishments into your job-winning resume!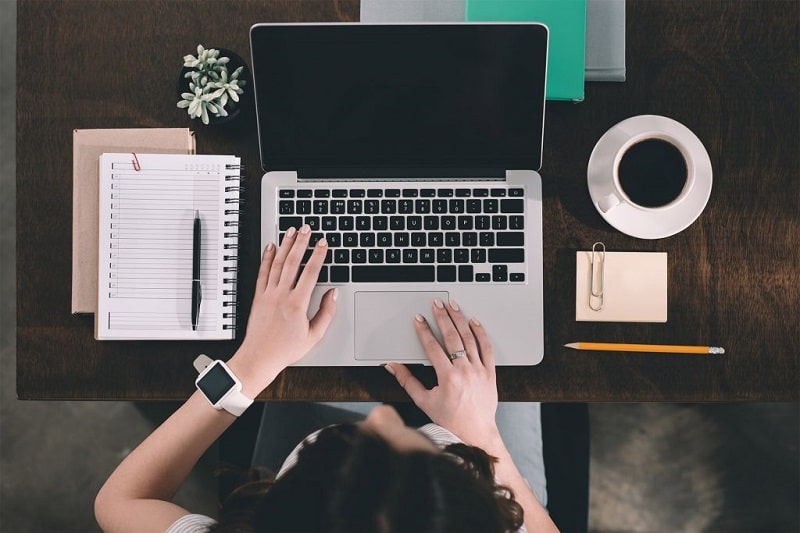 A Simple Trick to List Accomplishments on a Resume
There is actually a methodology for constructing achievements for resume, a certain formula. For a truly substantial and impressive list of professional achievements for resume, you need to present accomplishments in a formidable and digestible way for HR managers. On top of that, the list of accomplishments for resume should be presentable but not too wordy. In order to achieve the best results, we have the PAR formula:
P = problem/situation/issue
A = action
R = result
The P in Problem
Let's break down the PAR formula in more detail. "P" stands for a problem and outlines the background or the situation you were put in. It answers the question: "What was the situation and/or specific problem that had to be addressed?"
For instance:
"within critical deadlines,"
"during a departmental relocation,"
"under a heavy workload."
The A in Action
"A" stands for some kind of action and shows what you actually performed and sometimes the professional and personal competences and capacities that empowered you to complete the said action. The utmost important thing here is to be concrete and use strong action verbs. It answers the question, "What were your specific actions to address the duty?"
Let's take a look at some useful examples of action verbs which you should utilize while writing accomplishments on the resume:
Assimilated …
Designed and implemented …
Coached and supervised …
Managed …
Gathered …
Operated …
Organized …
Utilized …
Maintained …
Transformed …
Facilitated …
Developed …
Founded …
Launched …
Oversaw …
Mentored …
Created …
Collaborated with …
The R in Result
"R" stands for the result and tells about the impact of your actions on the business. In this part, measurable contributions and achievements must be included. We already gave you a plenty of extremely powerful starters for achievements for resumes above. Nevertheless, there can't be too many useful examples. Because you can't really showcase result without any context, let's take a look at ready-to-use example list of achievements for resume:
"Arranged and executed new marketing strategies that increased traffic …%"
"Directly managed buying and marketing plan development for … stores totaling… million in annual sales"
"Reduced customer complaints by …% in …-month period"
"Saved … through benefits redesign, while successfully maintaining general quality and employee satisfaction"
"Expanded business development to include deposits and loans, which increased loan business …%"
"Concluded all deals within deadlines, securing …% client satisfaction score"
"Developed an app that got …+ downloads"
"Published over … articles"
These are ready-to-use examples of how to list achievements using the PAR method, and if some suit your professional situation, I do encourage you to use them! Additionally, PAR can prepare you for a future interview by teaching you how to highlight your achievements from your previous employment(s).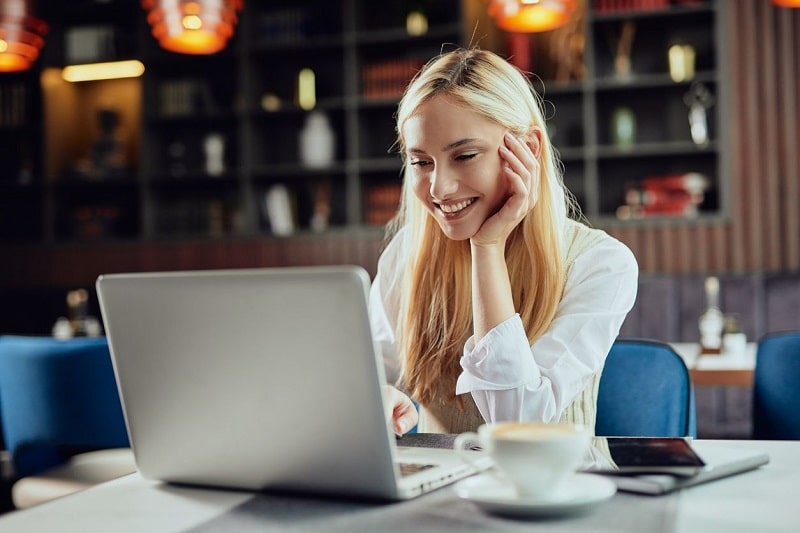 How to List Awards on Resume
In a fast-paced job market environment, truly small things can play a decision-making role in selecting your resume. To these things, we can include not only achievements but also awards. We have already discussed how to list accomplishments on a resume, so let's move onto the question of how to list awards on resume and the difficulties surrounding it.
First of all, we have to face the truth: not all your awards are relevant for the position applying for. So, you always have to figure out what awards to put on resume and whether to include them at all due to the next point. Secondly, your resume should be as short as possible, which means you should set the priorities straight from the start regarding what information should be included.
In the end, believe us, the awards section is not the most important part of your resume. Your work experience, professional competencies, and education should take higher priority. Also, bear in mind that you might be brief in your resume but do not forget to be prepared to expand upon your awards on a resume and how you achieved your results during the interview.
Ready-to-use Examples for Different Positions
If you're still feeling new to modestly and professional brag about accomplishments and awards in your resume, then, surprise-surprise, here are some more ready-to-use examples of personal achievements for you to figure this thing out! Find your professional field and feel free to use these amazing templates about how to present accomplishments on resumes!
Sales and marketing
"Strategically analyzed the benefits of products and services"
"Successfully closed the largest contracts of the year with a $... in profit"
"Formed a new affiliation with… that led to an increase in profit of $..."
"Negotiated a new agreement with suppliers, which resulted in a …% reduction in cost and a saved $...»
Management and Supervision
"Managed company annual budget of $..."
"Coached and supervised the staff of … employees"
"Created uniformed standard operating procedures and managed continuous quality improvement efforts which have reduced service delivery time by ….%, limited escalations of issues, and lessened breaks in service"
Education and teaching
"Designed and implemented a personalized education plan for students with special needs"
"Successfully implemented modern technologies for learning grammar, which resulted in the improvement of the class' average mark on tests by …"
HR Manager, Recruiter
"Successfully closed vacancies that have been open for a year within one month"
"Increased employee productivity by …%"
"Developed staff through one-on-one training and ongoing performance evaluations for continuous staff development"
Software Developer
"Developed Analytic system for a VOIP service within … weeks/months"
"Developed knowledge of website accessibility standards and legal requirements in only …. days/weeks"
Financial Manager/Budget Supervisor
"Strategically developed payment disbursement schedules for contracts containing multiple revenue streams and funding sources"
"Effectively owned the zero-based budget process, ensuring that targeted expenditures met actual appropriations"
Nurse
"Directly managed the nursing care of multiple geriatric patients while maintaining accuracy, quality, and safety standards"
"Accumulated … hours of intensive clinical experience managing … to … patients simultaneously"
"Utilized self-directed learning to aid in the support of knowledge, competence, and improved patient care"
"Managed a Nursing Department of … employees for a fast-moving infusion company"
Web Developer
"Carried out diligent process for cross-browser testing in IE, Mozilla and Chrome, which corrected layout problems on 6 main site pages"
"Successfully prototyped an average of … new product features per month"
"Designed and implemented an e-commerce web app for online sales, which led to an increase in sales by …%"
"Efficiently translated client requirements into application designs and systems requirements"