You have been invited for an interview and everything was good, you got all the signs you got the job after an interview. But then you got rejected. It's frustrating for sure and you will definitely wonder why it happened. You have a unique chance to ace the interview as we have prepared the main reasons people did not get the job after their interview so you can be fully prepared in the future and avoid these common interview mistakes.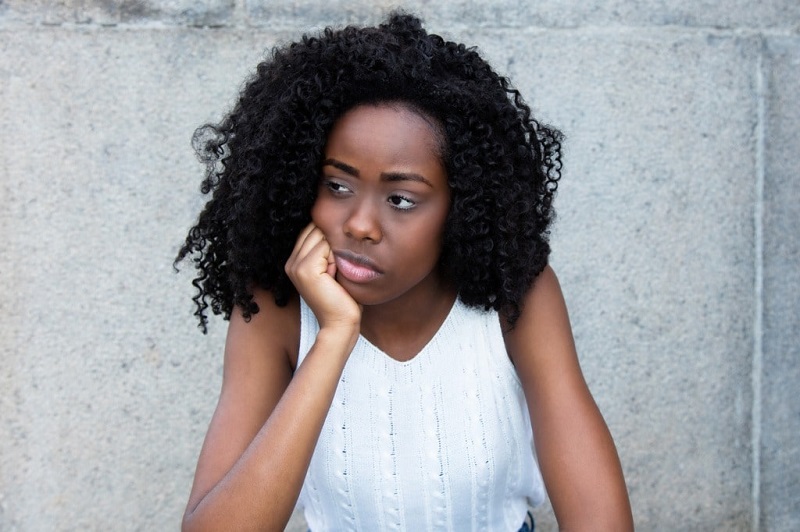 You weren't the right fit for the position
When you don't get the job the main task is not to blame yourself. Maybe you weren't right for this very position. Even if the interview went perfectly, a recruiter could get the feeling that you wouldn't match with company culture or you weren't the perfect fit for the role. It's worth saying that if a company hires a wrong candidate, it can cost an organization 50-60% of an employee's annual salary (according to the Society for Human Resource Management).
Budget restrictions
It can be a big issue for a company in terms of recruitment processes. If a company deals with financial difficulties, it can even have a hiring freeze. It gives a company the chance to save money on new employees. They can potentially restructure positions and distribute tasks and duties among existing team members. Unfortunately, we should state the financial situation can change unexpectedly, so you can even experience hiring freeze after job offer. Companies don't want to acknowledge to the public their financial hardships, so you will probably get no answer regarding why you didn't get the job even if the interview was great.
The company has filled the position internally
Companies will definitely post a job opening publicly but nevertheless, they always prefer to fill the openings internally. It can be explained with easy onboarding and time-saving. Even if you had a great meeting and got a rejection email after interview, most likely that's because they found the candidate inside the organization. It helps the company save money and time because in this case, the hiring process would be much easier. Internal candidates are already familiar with company culture, they have already shown their performance level, they don't need training. Also, external candidates get paid up to 20% more than internal employees promoted to the same position.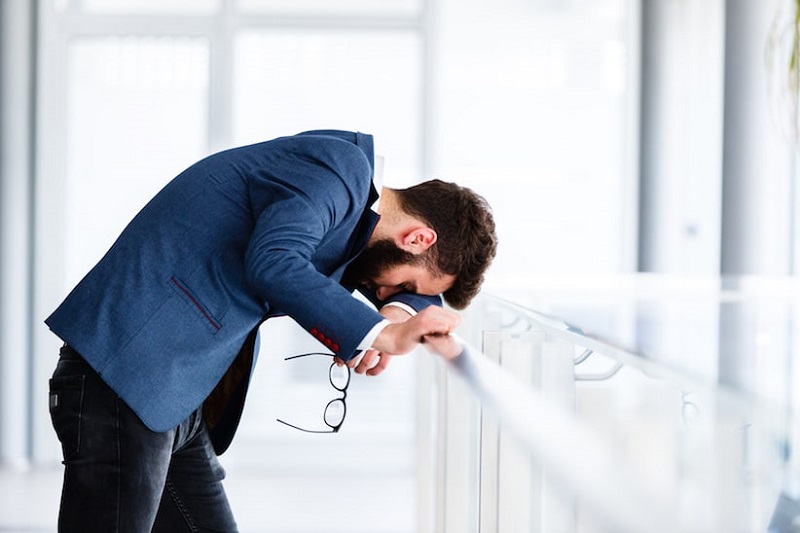 You got edged out by someone else
It's very simple. There were no signs you didn't get the job after interview. You might have had a really great conversation with a recruiter and everything went smoothly, however, there is always a chance some other candidate was better than you. Remember your successful parts during the interview and if you something went not as good as expected, try to improve it next time.
You didn't meet the qualifications
Having a great interview is not always enough to get a job. You should never forget that hiring managers are looking for a perfect candidate who will have all the skills and knowledge to perform their duties effectively. Apply for the position if you meet 85% listed in the job description. However, keep in mind that you still can get rejected even if you don't meet one qualification needed for the job. Recruiters could find a candidate who also passed an interview and had all the skills needed and they decided to hire him.
You showed up late
That's the main rule to show up on time the day of the interview. Even if you had a good reason to come late, it's still a bad sign for recruiters. A hiring manager will certainly assume that you don't feel serious about the job or that you aren't a reliable candidate at all. You don't have to come too early as well. 10-15 minutes before the interview is perfect so you can take a deep breath, settle your nerves and skim through your notes.
You were too rude or arrogant
If you get no response after interview, you should rewind your behavior during an interview. Don't you think you were too arrogant with recruiters? Yes, you have to be confident and it can be your key to success, however, you don't have to be narcissistic while trying to sell your skills and knowledge. Hiring managers can consider you as a hard-to-manage employee. If you want to sparkle, don't forget to backup your stories with concrete examples regarding your skills and achievements.
Or maybe, there is a chance you got rejected because you were rude to the receptionist? From the moment you enter the building you are under the microscope, so each move and each word will be noticed. Stay polite and considerate, don't let your emotions and nerves gain control over you. The first impression lasts forever and it can never be changed.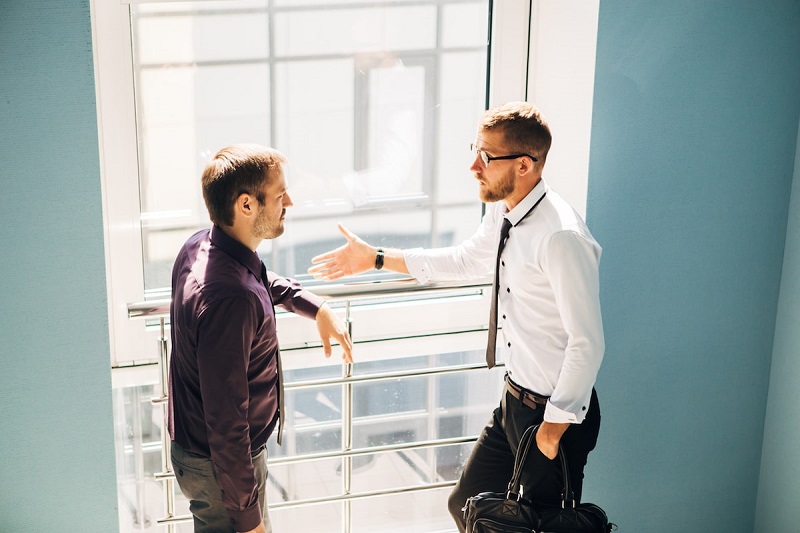 You ignored the instructions
If you get invited to the interview, you will receive some instructions that you should follow. A company may ask you to bring to the interview certain items like your ID, the copy of your resume, references from your previous employment, education diploma/certificates, etc. You don't need to know the reason, but if you are asked to bring these papers then it's needed. If you ignore these instructions and make up excuses, recruiters will consider this as an indication of how you will perform your duties. Lack of responsibility is a bad sign for an employer.
You were too excited
Have you showed up 1 hour earlier before the interview? Have you agreed on the unpaid internship with no further promotion? Showing your enthusiasm is always great but don't be over the top as it can seem inconvenient to a hiring manager. Try to show your enthusiasm in a slightly different manner. Demonstrate your willingness to work with this very company by asking more question regarding the company culture, position or responsibilities. After the interview, send a thank you letter that will be a pleasant surprise to a recruiter.
Unprofessional interview outfit
You should choose the most appropriate interview outfit. Even small details can make a huge difference to a recruiter. You only have 30 minutes to create a positive first impression that will last forever. A recruiter will notice your unkempt hair, your wrinkled suit, strong cologne scent, body odor. These little things can indicate that you are not an organized person and push recruiter back from choosing you. Your sloppiness and the unpolished look is the sign that you don't care about this job enough to prepare well for the interview. These visual details can have an impact on recruiter's decision.
Lack of interview preparation
There is no worse thing for a recruiter than to see a potential employer who has not prepared for the interview. You should prepare questions, read about the company and ensure that you have all copies of a resume and references with you.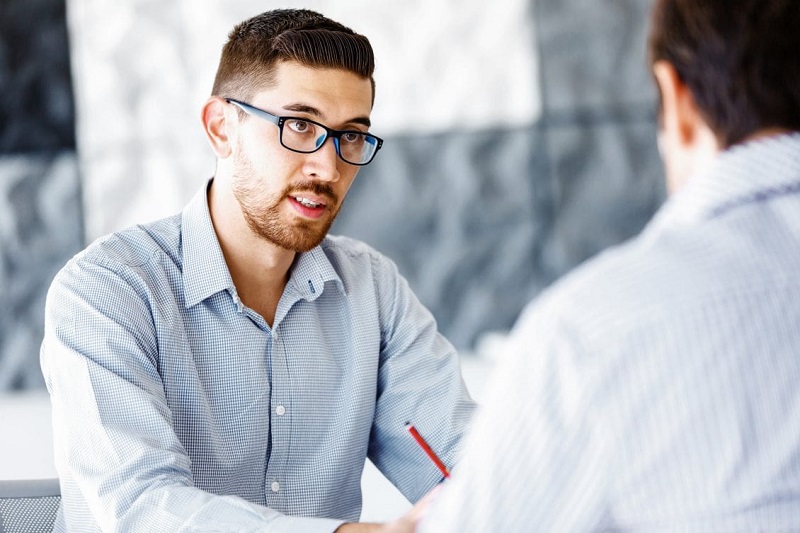 Poor communication skills
The way you answer your questions is not everything. Also, make sure you shake hands, keep eye contact and engage with your interviewer to demonstrate that you are open to this opportunity.
No questions
Hiring managers always ask if you have some questions to them after the interview. In this case, it's a big mistake not to use this opportunity and clarify some details regarding the position of work processes. It can demonstrate that you're not passionate enough to join their team. 
Body language signs
Recruiters can easily define if you are nervous about the interview. If you will sweat, move around in the chair, twirl your hair, the interview will never end up good. Take a deep breath and try to control yourbody language at all cost.
You got rejected for badmouthing
Never ever talk trash about your former employer and coworkers even if you really had some misunderstandings. It's a real red flag for any recruiter. It means for them that you would say the same things about their company if they recruited you.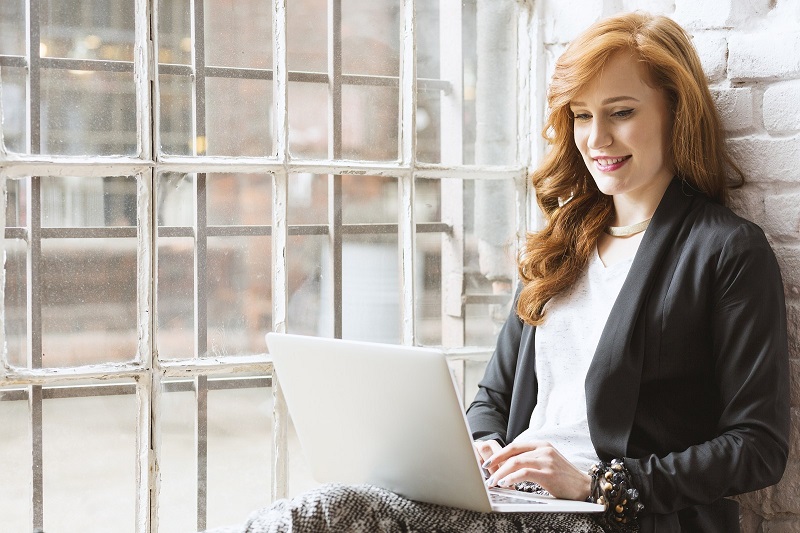 Pro Tip: How to ask for feedback after job rejection
If you didn't get a dream job, but you don't understand the reason, you can try asking for feedback after rejection. It's quite normal to be curious about that and you can even send a follow up letter after interview no response. But keep in mind you don't have to panic right away. There exists typical wait time after interview, so give it 7-10 days. And after this, you can send a follow-up letter to find out what to improve to succeed in the future. We bet a recruiter will readily help you especially if your interview was good. At worst, you won't get any response at all, but at best, you will have feedback that you can use to improve your chances of getting recruited in the future.
Asking for interview feedback is normal. Here are the common questions you can ask a recruiter regarding your interview:
Have you identified any skills that were missing in my background needed for this job?
Do you have any suggestions on how I can improve my resume and cover letter?
Could you give me some advice so I can enhance my interviewing style in the future?
You can ask for feedback in an email, however, it would be much easier to discuss it over a phone. So now, look at the sample of a follow-up email you can send to a recruiter:
Subject: [Job Title] Position
Dear Ms./Mr. [Name],
Thank you for your time to interview me for the [Job Title] position and I appreciate the opportunity to discuss the job details with you. Thank you for letting me know that I wasn't selected for the job.
I respect your professional expertise and I would like to ask you a favor. I would be extremely grateful if you agree for a very brief telephone call to get the feedback regarding the interview we had and discuss how I could improve my candidacy for future employment? Any feedback would be appreciated.
Once again, thank you for your time and consideration.
Best regards,
[Your full name]
000-000-0000