When you think about crafting a resume for a work application, a couple of things come to mind. You may not know what comes first or the best way to create each detail, but you probably know that your education, skills, and work experience should be in there.
Working experience is a crucial part of any resume. So, knowing how to list work experience on a resume perfectly can improve your chances of impressing the hiring manager. Here, we'll tell you everything you need to know concerning creating and formatting the experience section, and include some samples to guide you. Let's get started.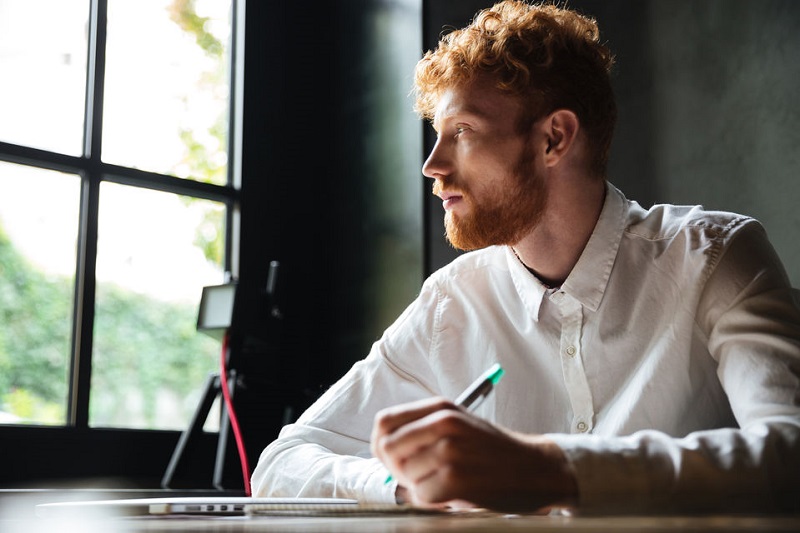 Why Does Resume Work Experience Section Matter?
Job experience is arguably the most important section in a job application resume. It is where HR managers focus most of their attention on when they are considering an applicant. While it's not the only thing that counts during the hiring decision, relevant experience is definitely a critical factor. More so if you are applying for mid and senior-level positions.
So, what exactly are employers interested in when they peruse your working experience section? The average employer spends a couple of seconds looking at a candidate's resume. In this short time, they want to know if you meet basic qualifications or not.
Do you possess any job related experience? What other role have you held before to prepare you for this opportunity? What duties have you handled previously? You can get some of this info in the job description given in the post's ad.
How Many Jobs to Put on a Resume
Before you start putting down your job experience, know how much of it is okay to list. The question is, do you have to list every job on a resume? It all depends on how much experience you have got over the years and your career level. Here is a break down to help you figure out how much previous work experience you should share:
·       Senior-Level Applicants
You can go as far back as 15 years. List your previous jobs in order of the latest going backward (chronological format). Be as extensive as possible, as employers will be interested in how much experience you've gained all through. You can go for a functional resume if you are transitioning careers.
·       Middle and Entry-Level Applicants
Focus on describing relevant jobs you worked in within the field in question and then quickly touch on other roles you have held (freelance work, internships, etc.).
·       Entry-Level Job Applicants
Include all paid jobs you've ever held, for example, part-time shifts you took while in college, career internships, freelance projects, and anything else you think might help your case.
·       Applicants with No Professional Experience
List all paid as well as non-paid experience. These may include no-pay internships, volunteering roles, positions held in the student council, etc. Here, you will need to look for key phrases from the job description.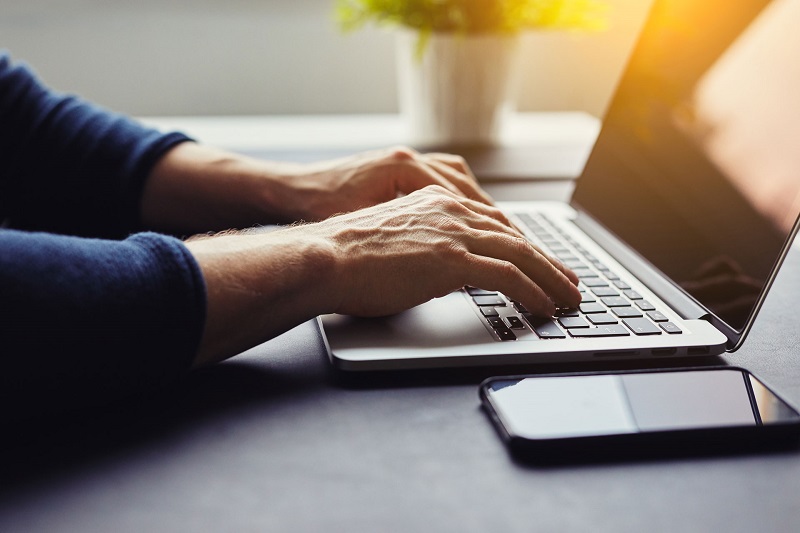 How to Write Resume Work Experience Section
Your work experience section should have details that are specific to your employment. These things include:
Companies You've Worked For
Share the names of the places you have worked, beginning with the current or most recent. Make sure you write down the names in full. Mention three to five workplaces. But if the post ad specifies how many previous roles you should list, follow the guidelines.
Where Your Past Workplaces Are Located
After the company name, include the state as well as the city where it is located. You, however, don't need to mention the specific physical address of the premises.
The Dates Worked
It would help if you also told your prospective employer when you worked at a particular company. That is, the date you began up to the time you stopped. But you don't need to remember the specific day you started a particular job. Give the month and year in the mm/yyyy format. For example, April 2015-January 2018. Stick one format when listing these details.
The Titles Held
What position did you work in when you were in a particular company? Your job titles are important too. If in case, you managed projects in the IT department, you can use the title 'IT Project Manager' for the job. Refrain from using short forms for your titles. 
Key Responsibilities
After you list a past relevant job, go into detail about the primary duties you did while you in the post. Also, talk about the skills you gained or showed in these jobs. For instance, if you've worked as a marketing manager before, you will have skills such as excellent people management, business savvy, numeracy and analytics skills, social media management, etc.
As you talk about your responsibilities, mention the significant changes you oversaw (or contributed to). It could, for instance, be that you took part in setting up a new piece of infrastructure that improved the efficiency of a particular process. If there are figures associated with your successes, include them.
Earned Promotions
If you performed great in a previous role, and as a result, you were promoted, mention it. Such accomplishments on resume will help show your motivation and dedication to work.
Accomplishments and Awards
Accomplishments and achievements can also be added to your resume work experience. They are especially important if you don't have a lot of experience, or you feel that they can help to show that your suitability for the applied role. If your professional achievements are many, however, you can make a distinct section titled "accomplishments and awards."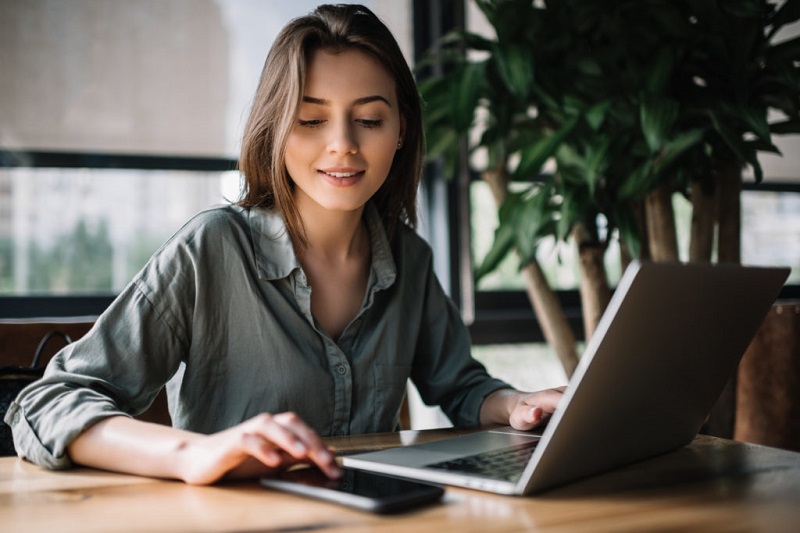 Should You List Volunteer, Freelance, or Temporary Gigs?
Not decided whether to list freelance jobs, volunteering, and temporary work or not? You should look at how much paid professional work you've done. If you've been working in a particular field for five or more years, you don't need to go into details about volunteer opportunities you've participated in or non-paid internships as those are enough years of related experience to beef up your work history section.
You can also add independent projects to your resume, especially if you are in web or app development, or any other practical field. Just make sure it is worthwhile and be prepared to discuss it if asked questions.
What Should You Do If You've Got Little Experience?
First of all, don't beat yourself up if you don't have enough professional experience to leverage. After all, you must start from somewhere. If the job you want to secure is an entry-level one, there are other things you can talk about to make a case for yourself.
Pay particular attention to your transferrable skills, personal attributes, and academic achievements. Remember, if you've just recently graduated, the employer doesn't expect you to have a lot of experience. So, don't be worried too much about it. Focus on what you do have that could be important.
Of course, you will still need to add some work history. Consider the summer gigs you've done, internships, volunteering experience, personal work, and university projects handled.
Tips for Writing Your Job Experience on Resume
Generally, resumes adopt the standard structure and format. You can go on to enhance your application by implementing the following things.
Pick an Excellent Template
Organizing your application document will make it easy to go through. Therefore, you need to settle on a specific structure for listing your past organizations, roles, as well as dates worked, and use it all through your resume. Last but not least, consider using bold, tabs, and tables to make your application look well-organized.
Address the Needs of Your Potential Boss
The majority of applicants will stop at describing their responsibilities, aptitudes, and achievements on resume. So, to beat them, show how your past responsibilities have shaped you into becoming an individual who will benefit the recruiter and their company. While at it, be sure to use particular keywords sourced from the vacancy announcement to explain your experience.
Showcase Your Uniqueness
Give info that shows you are different from others. It can be anything that is unique to you, for example, your soft skills, certifications, honors, and so forth.
Go Straight to the Point
The resume is not a place to give lengthy and vague descriptions. So, use bullets to provide short points that will appeal to the potential recruiter.
Start and Finish with Your Vital Points
Today, one-page resumes are preferred by employers all over the planet. Nonetheless, this tip is especially essential if you have crafted a document that is more than a page in length. With a great start and close coupled with necessary power phrases/ words, you can boost the probability of the talent acquisition manager reading your resume from the beginning to the end.
Double-Check for Grammar and Spelling Issues
Describing job duties on resume alone will not cut it. After you are done crafting your resume, go back and proofread it to ensure that there are no misspellings and grammar problems. This way, you show the hiring executive that you're extra keen and professional.
How to Deal with Employment Gaps in Your Resume
As far as gaps in your employment go, there are three things you need to take note of:
Long durations without work or unrelated experience do not matter for recruiters if they are directly followed by professional experience within your sector.
Present gaps in your work info will not affect the success of your occupation application if you have not held a position for more than nine months.
Recent intervals in your employment can hinder your probability of getting hired only when you want mid/ low aptitude roles.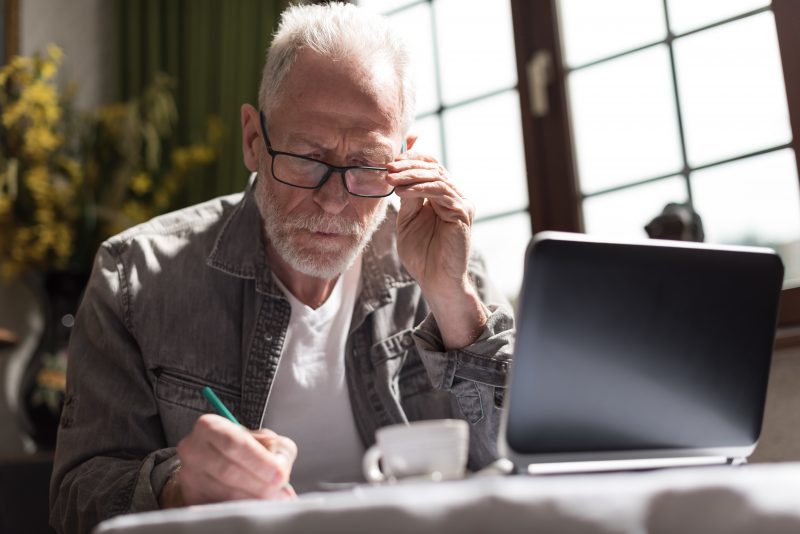 All told, you probably have heard that pauses in your employment can be a bad thing and should, therefore, be masked under relevant work experience in your job-seeking document. However, this fact cannot be any further from the truth. Over the last decade, there has been a notable increase in unemployment rates across the planet, making recruiters realize that finding the ideal candidate has since become quite a hassle.
Are there considerable breaks in your employment info? Here is how you can explain all of them adequately to avoid ruining your occupation search.
Craft an honest employment break explanation. For example, if you were in an accident, you could write something like: "I got a severe leg injury in a car accident. After months of therapy, I recovered fully and was able to take on all previous responsibilities."
Tell the potential employer that gaps will not happen again.
Find value in your breaks by giving accomplishments realized during those times in your resume.
Consider getting a reputable person in the company you want to work in to vouch for you as a reference.
Add any relevant volunteer activities done over the breaks in your resume experience section to make it stand out.
How to Write Captivating Bullet Points in Your Experience Section
The experience section of resume is arguably the most important. So, when penning this part, refrain from using random bullets that do not impress the talent acquisition executive. For example, never write something like: "In charge of launching products in new markets."
So, how can you do it? Here are 4 things to do to get your bullet points right.
Give two to four bullets for every role or a volunteer gig.
Begin with an action verb and accompany it with an explanation of a particular responsibility.
Create a quantifiable point showing your accomplishment.
Your bullet points should match your particular role.
Example:
"Launched (action verb) product X in market Z (specific duty), enabling the firm to earn $15,000 within the first two months (quantified achievement)."
Let's now take a more in-depth look at the essential things.
How to Use Action Words
Write your action verbs in the past tense (initiated, started, implemented) whenever you are referring to things associated with your previous roles. When describing your present job, be sure to use the present tense. In the meantime, take the time to learn what tense to use in your resume.
Adopt the Problem-Action-Result Format for Every Bullet
Here is an example to illustrate this approach:
"Started new courses to help staff understand their mandate better, leading to a 30% improvement in work efficiency."
In the above example, the problem is "staff do not understand their mandates well," the action is "starting new courses," and the result is "a 30% improvement in work efficiency."
Always Quantify and Put a Full Stop after Your Bullet Points
Whenever applicable, put a number to quantify your bullets. So, instead of saying, "Grew the company significantly," say "Grew the company's revenue by 45%." Some of the things you can think about when you want to quantify your bullets are the scale of a task, achievement, etc., frequency, or range.
Regarding full stops, be sure to use them at the end of every bullet point. Do this since your bullets are complete sentences on their own.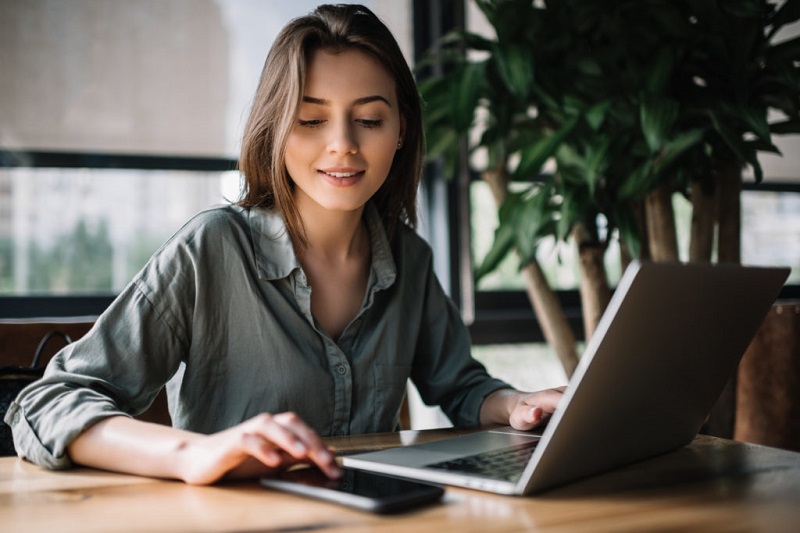 Formatting Your Working Experience Section
Adopt a suitable format for your professional work experience. Be sure to add your company name, employment dates, and your job title. Also, consider adding some bullets detailing your best and most applicable achievements. Follow these steps to do all this like a pro.
Provide a Heading
Write a header for this segment; in essence, "Work Experience" or "Career History." Consider using bold or underline to make it more visible.
Provide Info for Every Experience
Write the name of your company, your role, and the duration you worked at a specific position. If you were promoted or switched positions, be sure to indicate the same.
Adopt the Reverse-Chronological Order
Start with your latest work-related experience and work your way back.
Give All Relevant Accomplishments
Beneath every role description, add 3-4 bullets explaining your achievements. The explanation for your latest occupation should have the most info.
Examples of Experience Sections on Resume
Don't know how to write work experience on resume? Here are some examples to help you grasp the same.
Example #1
Modern Hospital
Nurse | March '14- November '15
Assessed and planned nursing care requirements.
Offered pre- and post-operation care.
Monitored and administered medication and intravenous infusions.
Supervised junior staff
Example #2
NuAge Tech Solutions
Sales Representative | March '14- November '15
Prepared weekly and monthly reports.
Helped determine pricing schedules for quotes, promotions, and negotiations.
Maintained client records.
Coordinated sales efforts with marketing programs.
Obtained deposits and balance of payment from clients.
Now that is how you describe relevant work experience on your resume like a pro. Just to recap, we have covered every essential thing, from the definition to the formatting of this vital section. All told, remember to look at the given examples whenever you need something to benchmark when crafting this segment.