Once you have a child, it is your choice to either stay at home or return to work. However, many women don't return to their jobs after childbirth because of lack of flexible work to accommodate family life, pay gap between men and women, and high childcare fees.
Another overlooked issue that makes many women not get back to work after maternity leave is lack of confidence. But did you know that there are so many valuable stay at home mom transferable skills you have gained from being a parent that you can leverage in your career? And you can use these skills to compensate for the employment gap in your resume when you look for a new job.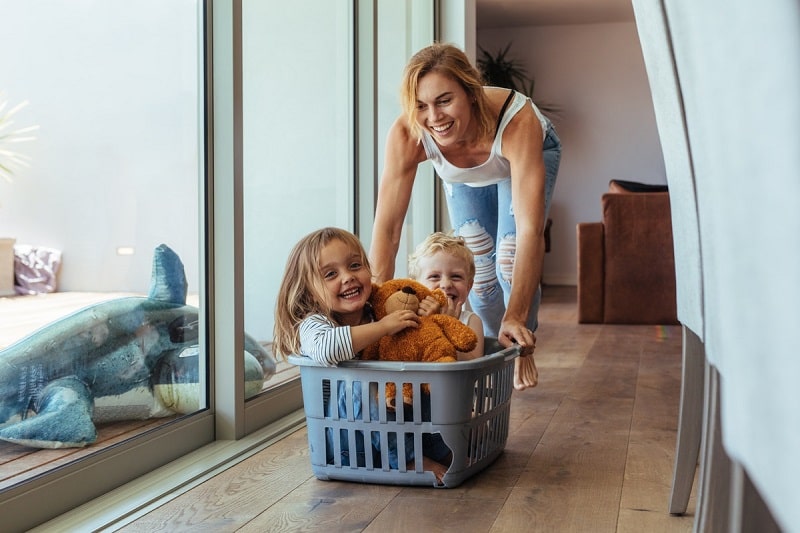 Here are fifteen new skills for resume you have gained by being a mum that probably didn't know you had:
1. Time Management Skills
According to a recent study, 41% of US adults say they lack adequate time to do all they want to. However, as a mother, you definitely have superb time management skills gained from balancing several tasks in little time. For example, you have to feed your kids, get their clothes ready, drop, and pick them off from childcare or school daily. You can transfer these time management skills to work as well. You can adjust to working under pressure and make sure project deadlines are met.
2. Planning Skills
As a mother, you will gain great planning abilities. For instance, you will need to work out meals for your children in advance, taking into account what each child likes or doesn't like. You will also be planning what they will wear and carry for lunch the following day of school. These are great transferrable skills to add to resume when you do decide to return to work.
3. Prioritization Abilities
In most days as a mum, you will have numerous activities that need to be done. Therefore, you will need to figure out what needs to be done right away and what can be pushed to later or another day. These soft skills are also important in a high-pressure work setting.
4. Crisis Management Skills
From nursing a sick child, treating wounds from playing, and so many other situations, you eventually learn to be calm and resourceful in times of crisis. You quickly become adapted to dealing with unplanned challenges and emergencies. These mom skills are valuable to employers too. Put them in your resume when job seeking after maternity leave.
5. Problem Solving Skills
Children come with a long list of problems that need to be solved. As they grow, you will be juggling fixing broken toys, potty training, sleep training, explaining new things, mediating arguments between them and their friends, etc. These challenges are not so different from issues you will find in the workplace. So, you can apply problem-solving skills to mediate disagreements within your team, fix complications that arise in daily operations, etc.
6. Communication Skills
According to a 2018 survey, 80% of company executives agree that excellent oral communication is vital. Believe it or not, you gain great communication skills from being a mum. From telling your children what you need them to do to having talks with your child's teacher, you will be doing a lot of communication. As a result, you learn to speak clearly, communicate in understandable language, and be sympathetic to others feelings- all essential skills at work.
7. Being Persuasive Influencer
As a parent, you will often need to persuade your kids to go to be on time, eat their vegetables, prepare themselves for school, etc. This ability to influence is one of those relevant skills that you shouldn't leave out when updating your resume to get back the job market.
8. Negotiation Skills
Whenever your power of influence fails you, you can always rely on your excellent negotiation skills. All mothers have undoubtedly honed their convincing skills by offering care to little kids, who are known to be naughty, stubborn, and often unreasonable. As such, the next time you write a CV, be sure to include this skill. You sure can manage to reason with anyone just because you are a mother.
9. Project Management Skills
You might not know it, but your project management skills are what have seen you pull off those successful family holidays and trips. These skills have enabled you to prepare for these occasions adequately. All the time, you have managed to ensure that each child's specific food and drinks are packed, there were adequate supplies to last the duration of the vacation, and so forth.
So, no matter what you had thought previously, you sure have the right project management abilities to handle company duties. Make sure that you include them in your CV this time.
10. Event Management and Planning Skills
Your event management skills are showcased whenever you plan those children parties. Most of the time, you will have to find the perfect location, create and manage a list of visitors, plan the entertainment, get the right food, and so forth.
All this can only be pulled off if you have excellent pre-planning skills. But apart from that, your actual event management abilities are tested by how well you manage the occasion itself.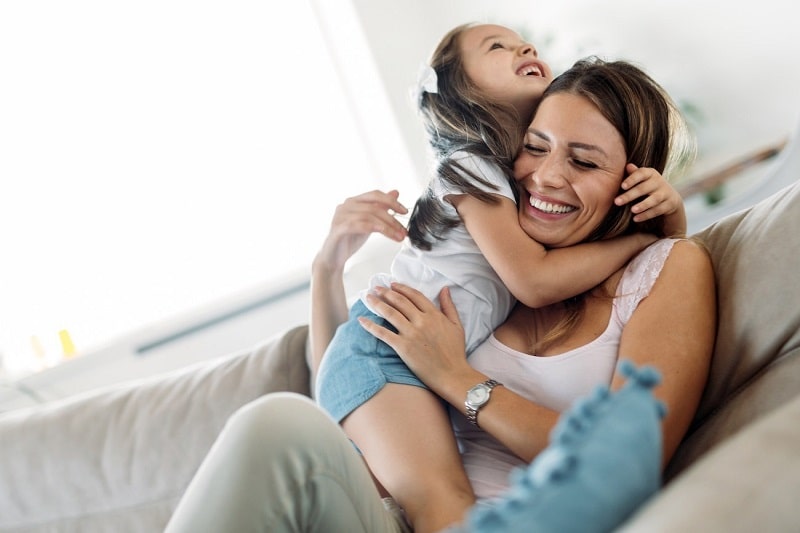 11. People Management Skills
No matter what you might have heard, no workmate can manage to be as impulsive and uncooperative as a toddler who is having an outburst. So, as a mom, handling a group of adults will prove to be as straightforward as it gets. All the while, you have managed to negotiate with difficult children, settle conflicts, and guide your kids in the right way. With all these management skills, there are no employees you cannot work with.
12. Responsibility and Team Management Skills
The next time you create your stay at home mom resume, be sure to list responsibility and team management among your skills. The fact that you managed to take care of a newborn around the clock, ensure that your children are well fed throughout, offer guidance whenever they are lost, and so forth shows that you are responsible and can manage any workers.
13. Financial Management Abilities
Excellent management of finances is one of the most common mother skills. Once you become a mom, you will be forced to manage the budget of your household, especially since you might be on maternity leave, thus with tight finances.
Apart from that, as a mother, you need to show your kids the value for money, how to stretch a dollar and negotiate their pocket money to reasonable amounts.
14. Creative Skills
Creativity is yet one of the skills to list on resume as a mom. Some of the things that make you a creative person include the ability to think about and tell bedtime tales on the spot, come up with innovative games for the afternoon or car trip, and so forth.
15. Mentoring Skills
Mentoring has long been a typical stay at home mom skills for resume. As a mother, you will have to tutor and nurture your kids in a host of things that you are not even familiar with. You will have to teach them essential things such as confidence and independence to ensure that they turn out to be useful members of society. As you do this, you sharpen your mentoring abilities; and note, this skill can help you get promoted at work fast.
To conclude, if you were pondering on skills for resume, be sure to include these capabilities. You have undoubtedly picked up on several of them just by being an amazing mom. They can either be your key or additional skills on resume. And to boost your chances of getting hired, always write a powerful start for your resume.