A cover letter is a great tool that can enhance your resume. Don't think that cover letters are old-fashioned. It is so not true! More than a half of recruiters will appreciate a well-written applicant's cover letter. But writing a good one can be challenging for job seekers. So let's discover how to write a great cover letter that will set you apart from other candidates.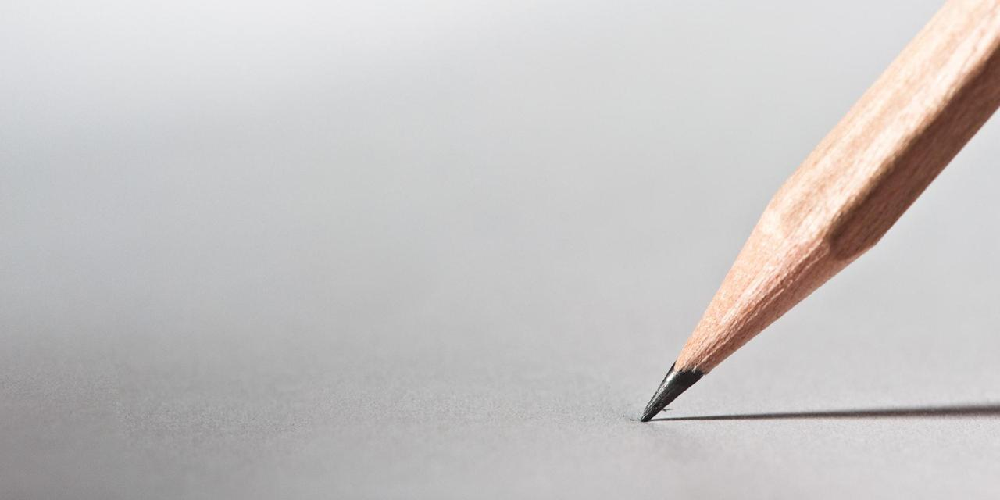 What is a cover letter
To begin with, a professional cover letter is an accompanying document that can improve candidate's resume by providing some additional information on work experience, main achievements or special skills. By writing a cover letter you can give an insight into your future career goals in a specific company, how you can contribute to company's development and prove that you are the best match for a position. But be careful! Some people still confuse a cover letter with a motivation letter. These are two different types of documents. Motivation letter is typically used while applying for some academic program or for some voluntary job in order to explain your motives and desire to attend a program or work for a non-profit organization. Whereas writing a great cover letter will be advisable while applying for a sustainable paid position.
The best cover letter tips
These cover letter writing tips will come in handy while job hunting:
1) Don't rehash your resume
It is the biggest mistake to repeat what was mentioned in your resume. Use this space in order to sell yourself to a hiring manager, so add some fresh information that will complement a resume. Give in-depth details on your experience and professional knowledge along with examples.
2) Stand out
Focus on standing out from the crowd of other applicants. Think of what you can do for a company and write it down. Put emphasis on your strengths and the best skills that will help you achieve your goals. Make clear what you will do to bring value to work. It will be highly advisable to include keywords in a cover letter. Read carefully job description and include the information that will match perfectly a job description. It will increase your chances to pass candidate screening process and to be selected for an interview.
3) Proofread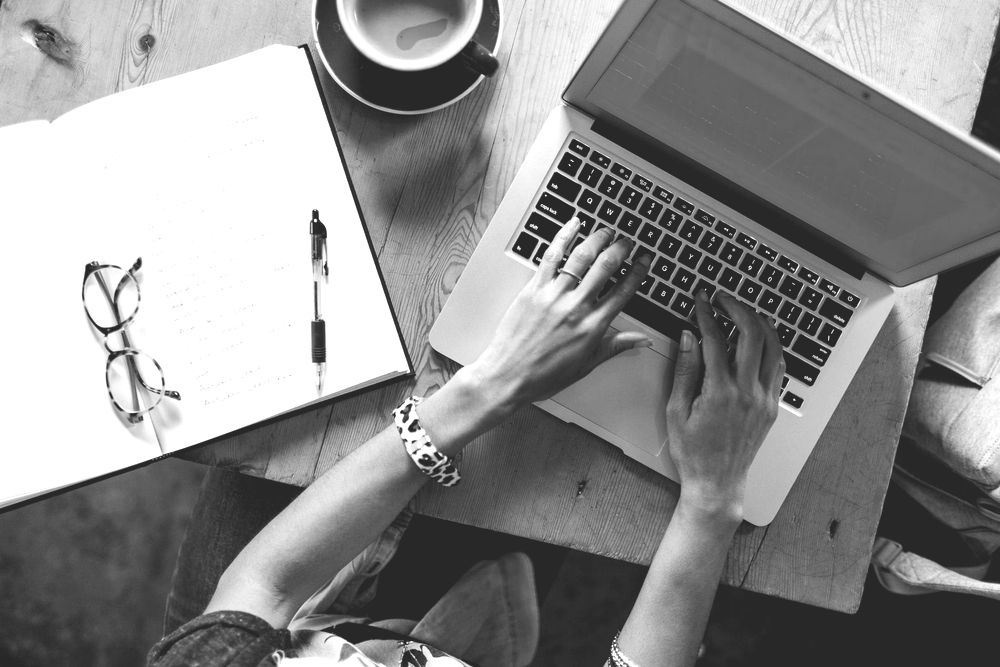 Before sending your cover letter edit and proofread it carefully. Make sure you included right employer/company name and it is free of spelling or grammar errors. You can even give it to your close friend or relative to revise.
Cover letter example
The most common question is: "how long should cover letters be?". The answer is quite simple - keep it as brief and relevant as possible. Experts in a job search claim that a good cover letter should contain up to 4 paragraphs. One page will be more than enough for you. Hiring managers have piles of resumes and cover letters to read, so the best one should be concise and informative in order to draw recruiter's attention. All the info has to be laconic and to-the-point.
Before you tackle letter writing, you should think about cover letter format for job application. It has to be similar to a common business letter. The font of your cover letter should coincide with the font you have used in your resume writing. You can use any font you like, but it should be easily readable. Choose among basic: Arial, Calibri, Georgia, Verdana, and Times New Roman. All they are applicable and will work well for this type of document and its size can vary from 10 to 12.
Cover letter header is a thing to begin with. First of all, add employer's contact information (name, address, telephone, email) and the date.
Then add your contact info in the following order:
First and Last Name
Street Address
City, State Zip
Phone
Email
Introduction
Don't forget to include the Hiring Manager's Name first. Nothing is worse than phrases like 'Dear Sir/Madam'. So, try to avoid it or it will kill your success on the spot. Unless you don't know the name and you can't find it in the net. But still, try to be specific. You can try these options: 'Senior Hiring Manager' or 'Human Resources Manager'.
Also, one of the biggest mistakes is to start with your name. A recruiter can see it on your resume, so, come right to the point. State what vacancy you are applying for and mention where you have heard about it. Think about engaging opening, because your job is to grab attention with the first sentence. It doesn't have to be boring. You can play with it and write a cover letter introduction that will emphasize your personality. Don't be afraid of creating something fresh and unconventional. You will be more likely to get a call from a hiring manager.
Body
Explain your interest in a specific job opening. Include all your best qualification, assets and experience, provide some particular examples that will persuade a recruiter to call you. Do not focus too much on your education. Your experience matters more to an employer. If you feel that your qualification doesn't completely match the requirements, put emphasis on your skills. 
Closing
In this paragraph summarize how your skills make you a perfect match for a position and what will be your future contribution to industry development. Hiring managers expect to see in your cover letter what you will bring to the company and the position you are applying for. State your desire to be invited to an interview and discuss work-related details. Thank an employer for his time and consideration.
Signature
End your cover letter with a signature and your typed name. If you send it via email you can use an electronic signature or just include your typed name with your contact information.
Here is an example of a well-written cover letter.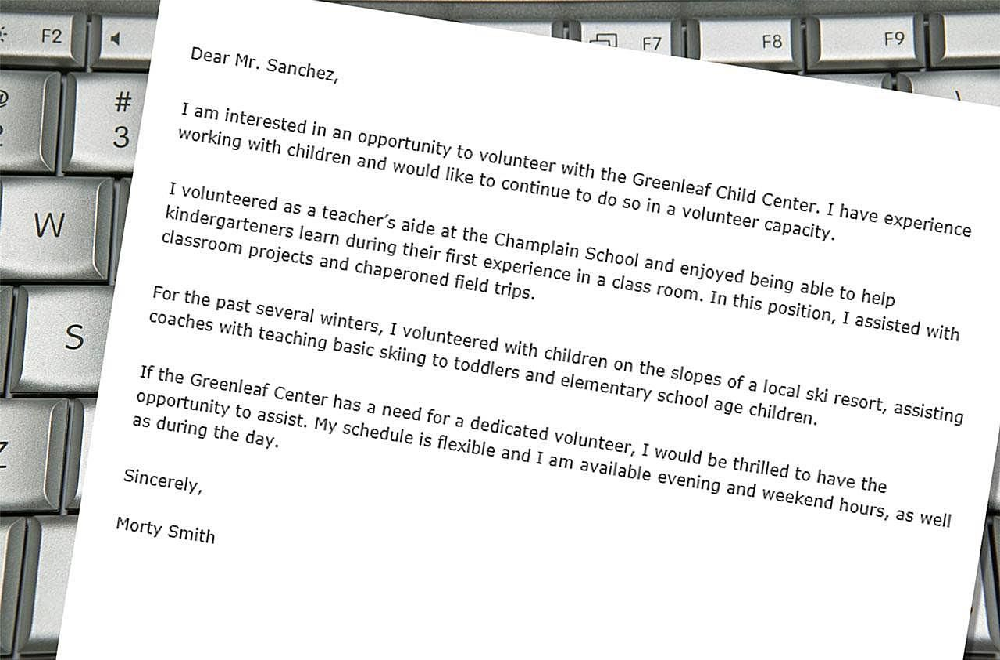 A cover letter plays a crucial role in the recruitment process. With this document, your application can be much easily noticed and it will create a good first impression of you as a candidate.
But writing a good and professional cover letter is not so easy. Be confident, follow these tips and secrets and be ready to land a desired job.