Nowadays job market is replete with potential candidates and it is not so easy to stand out from the crowd. Hiring managers seek the best of the best and these tips to prepare for a job interview will help you to make a perfect first impression. Interview can seem daunting but thorough preparation is an essential key to success. In this article, you will learn how to pass a job interview and certainly land the desired position.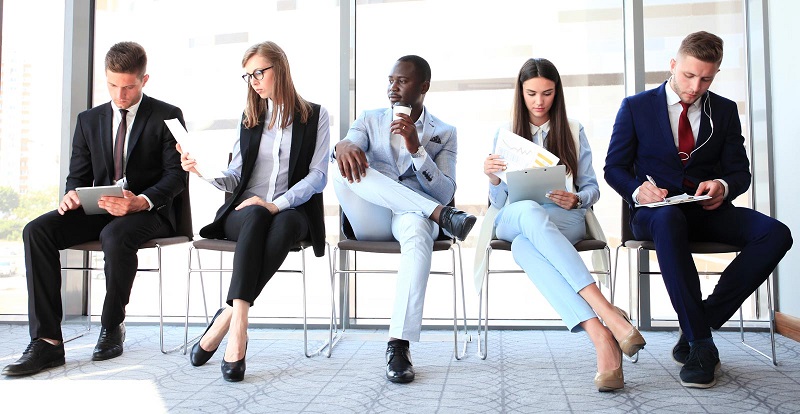 Let's find out how to prepare for a job interview
1. Make research
There are different tips to prepare for a job interview but still, it will take some time. You will have to get ready beforehand and do some homework. Think over profession you want to pursue and then read what employers seek in a perfect candidate. Analyze what skills, qualification and knowledge you lack and what will be your biggest asset. Think about your future career goals as well. Organize all this information in a list and it will help you during the interview to convince a hiring manager and explain why you should be considered for this job and what makes you the best fit for a vacancy.
2. Read all the information
Once you have researched career fields and companies you would like to work in, you have to read job descriptions carefully. You need to understand all the position details and your future duties. It will be advantageous to read some information about the company's culture and history. But you don't have to limit yourself with the company's website, chances are you will find much more interesting and useful information in articles, interviews, reviews, and group discussions. You need to find out as much as possible about a company and a position in order to answer job specific questions and questions about the company.
3. Resume writing
Your next step for an interview preparation will be to create a winning resume. Remember, it's highly important to write a resume for each specific job opening. Include your experience and skills that are relevant to a vacancy. Add up to 5 bullet points that cover your main responsibilities and duties. You can also mention your relevant technical skills, knowledge of foreign language or certifications. If you are willing to increase your chances to get an invitation to the interview, a cover letter will be a great solution for you. Some people believe that it is an old school, but that is not true. A well-written cover letter will draw employer's attention and will make him call you. Check out some free resume and cover letter samples and download templates to create well-organized and at the same time modern-looking papers.
4. Classic interview questions
This is the best way to prepare for an interview: get familiar with the most common interview questions in order not to be confused during the interview. Browse the internet and you will find a bunch of typical interview questions and eventual answers that you can use as an example. Prepare some thought-provoking answers to the most difficult questions for you. But you don't have to memorize each response. Just think about it carefully, otherwise, you will sound too fake. Also, think of and write down your strengths and weaknesses, some of your biggest professional achievements and how you have dealt with some work difficulties. It will demonstrate on practice your professional qualities. For tech employees, good advice for job interviews will be to check technical interview questions because they often differ from the typical questions.
5. Think of questions to ask as well
It will be a great idea to think about the questions you would like to ask your interviewer. They may concern your professional growth in a company, for example. It will definitely show your interest in a job and create a positive impression of you as a potential candidate.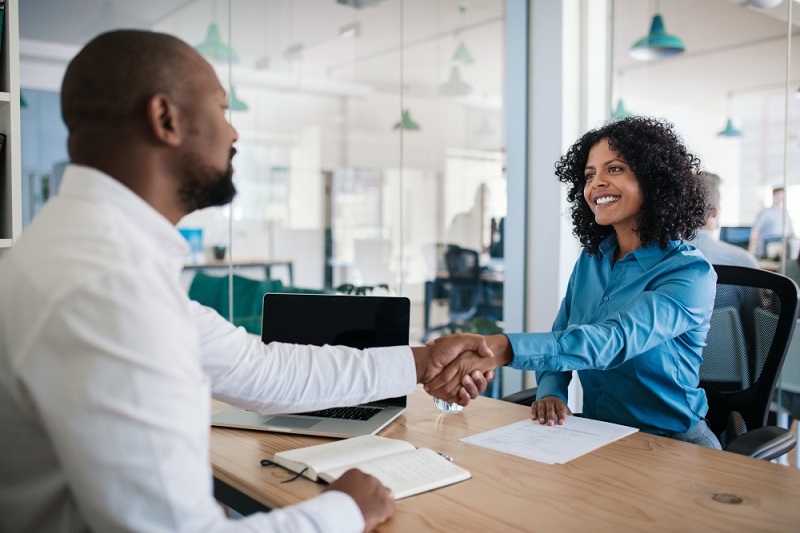 6. Laconic introduction
Write a brief introduction. Your presentation should be concise and it should contain only the most relevant skills, educational and professional background that will set you apart from other applicants and establish your main career goals and expectations from this job.
7. Practice interviewing will boost your confidence
This part is crucial for you. This is one of the best ways to prepare for a job interview. Take your time and practice your presentation and answers on the essential interview questions. You can even role-play a forthcoming interview with your close friends and family members. Involve them in the process, give the information about the company, job description and explain the format of the interview. Give them a list of questions you want to rehearse answering. After this practice, it will be much easier for you to pass an interview for a job.
8. Practice interview etiquette
While preparing for an interview don't forget about professional etiquette. Check out etiquette tips for each interview format: classic, lunch or phone/video interview.
Get familiar with main rules that include greeting the receptionist, interviewer and other people (do this in a polite and enthusiastic manner and a strong handshake and eye contact is a must).
9. Your interview attire
Get ready for an interview in advance. Think of your attire because physical presentation matters and it can affect recruiter's hiring decision. Be ready to invest in a new business wardrobe. Your clothes are the first sign of your professionalism and competence. Take care of your appearance and prepare your outfit beforehand. First of all, should be neat, tidy and wrinkle-free.
For men, the best outfit will be a white shirt, dark-colored suit and shoes of the same color. For women, it will be advisable to wear a dark-colored knee-length skirt suit and closed-toe shoes. More casual clothes will be also acceptable if it fits the company's culture. It is also important to think of appropriate interview makeup, accessories, and hairstyle. Such small details are as important as your interview attire.
10. Take all necessary papers
Decide what to bring with you to an interview. Prepare all necessary documents: identification, work samples, portfolio, few copies of your resume and of a cover letter if you have it and a list of references.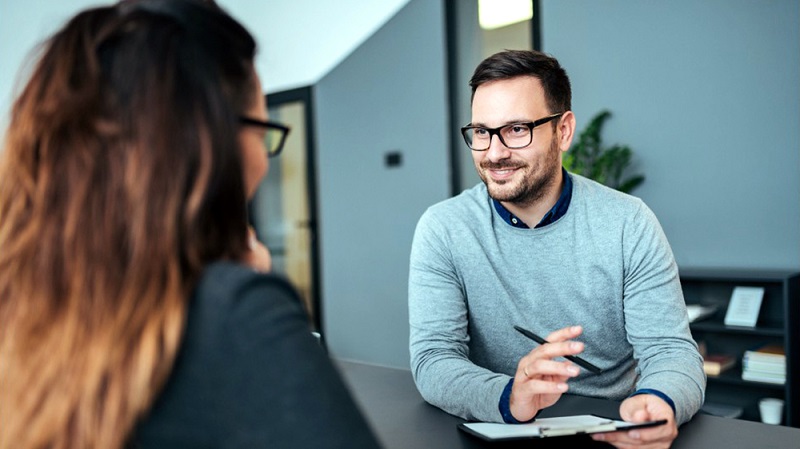 Tips on how to pass a job interview
Here is your detailed instruction on what to do on the day X and how to pass a job interview successfully.
1. Arrive early to the office
Make sure you know how to get there. It will be perfect if you arrive 20 minutes before the set interview time. You need this time to settle yourself, to check your answers. You will have enough time to calm down in order not to be nervous while passing the interview.  
2. Details are important
There is no special job interview tips and tricks. When the interview started, your main job is to watch your body language. Don't be nervous in the interview. Your posture and tone of voice really matter. If you have a smiling, confident look, the recruiter will notice it and it will help you to win a job interview. Keep eye contact, be polite and always speak clearly and audibly with good purpose. Your enunciation can also indicate you're confident professional. Remember about such words as "please" and "thank you".
3. Be active
Your employer will probably appreciate your active participation during the interview. Stay involved and ask different questions. Lack of enthusiasm will be a bad sign whereas your zeal will accent your willingness to work and a particular interest in this specific job opening. In addition, listening is as important as asking questions. Pay attention to details in order to give a perfect response. One more thing - always stay honest. Interview is not an appropriate situation to embellish your career story. Most importantly, your lie can turn against you, when your manager will reveal the truth.
4. Don't forget to follow up
Follow up with a thank you letter. This rule is the last but not the least. More likely, all job applicants have read about it or they have learned it from their experience that it is highly recommended to follow up with a thank-you note. So, you have to create an exceptional note that includes the following information: first of all, you have to thank your interviewers for the opportunity they have given you and for their time. In order to make a recruiter recall you as a candidate, include your best responses or a small part of your conversation. This letter is a perfect opportunity for you to mention those things that you didn't manage to tell during the interview. If you struggle with creating a good thank you note, read tips on how to write it or check out free samples that are available on the net.
You already know how to pass an interview successfully. By implementing these tips and simple strategies you will succeed in your job hunt. The most important thing is thorough preparation. Take your time and think over each detail. During the interview stay confident and positive. If you believe in your success, you will definitely get it.