Several things determine your success in finding an internship. Did you apply at the ideal time? Did you take a moment to learn and gather more about the work-related paths that you can pursue? To answer the first question, the best time to apply for internships varies depending on when you want to start your training. As for the second question, you must always research relevant opportunities extensively to ensure that you get that perfect on-the-job learning activity. Some resources you can leverage in this regard include LinkedIn, Glassdoor, and Internships.com
Another thing that really matters in regard to your success in landing a training opportunity is how you craft your resume. Do you know how to layout the different sections perfectly? If not, below is a detailed walkthrough to assist you in penning a stunning application that impresses the intern-taking panel.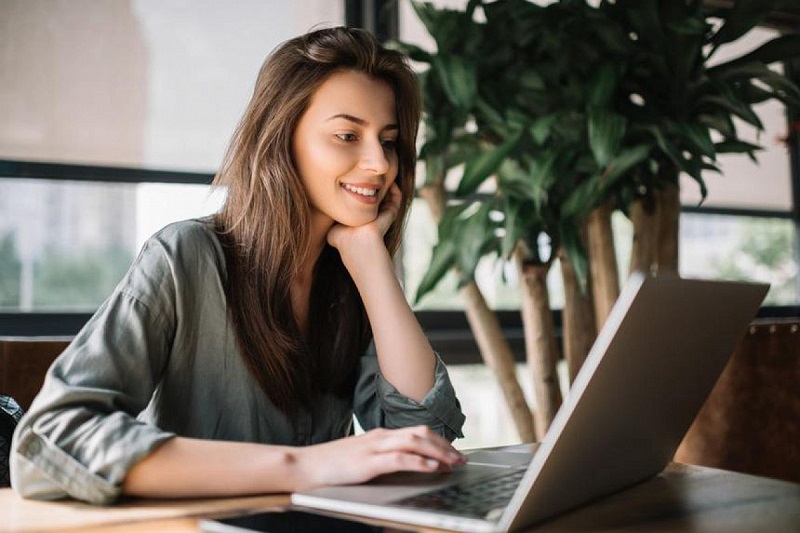 How to Write a Resume for an Internship: Tips for Each Section
A resume has multiple sections, each with significant importance. In this context, when writing a resume for an internship, you must pen all the parts well enough. This way, your probability of getting accepted will increase significantly. Let's share some tips for writing various sections.
Header and Contact Information
As always, your resume should begin with contact info. Always provide your name, telephone no., and an active email address. If you're interested in training offered outside of your state, you can just leave your physical address out.
Are you a blogger? Do you run a site? If you feel that what you put on the platforms is relevant and can accentuate your internship resume, you have to provide links to the same in this section. You're also at liberty to give your social media.
Resume Objective Section
Below your contacts, you have to open your resume objective. It's a snippet that provides the talent acquisition executive with info on your situation at the time of application and your future direction.
Here is the proper way to write this paragraph for intern resume:
"A keen English Major looking to utilize exceptional writing and oral aptitudes to excel in an internship opportunity at the organization X. Excellent at teamwork with two years as the head of the Journalism club at College W."
Do not ever write your objective like this:
"Geography student looking for an interning position to enhance my making and analytical skills."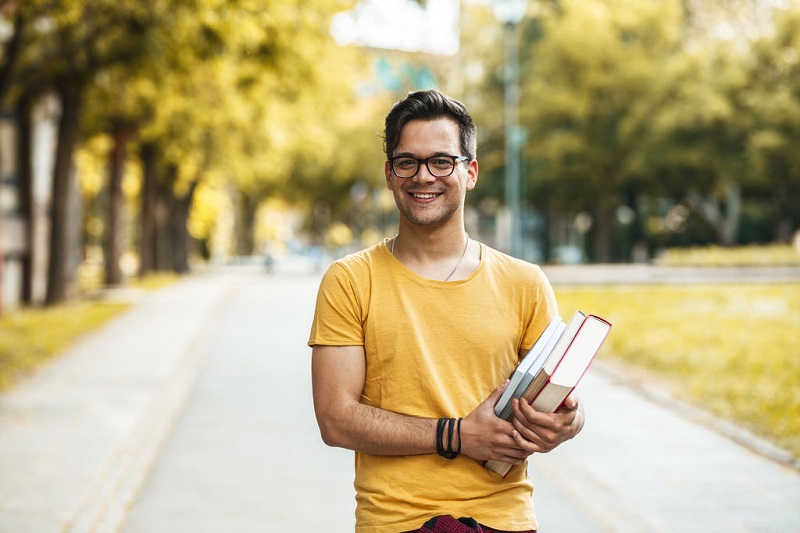 Education Section
You do not have any extensive educational info; hence, you should never sweat about the same when crafting a college student resume. But even with that said, you should take time to comprehend how to put education on your resume properly. And most importantly, always include these things in your intern's resume:
Your GPA: And note, only include it if it over 3.0.
Relevant coursework: This way, you'll offer the screening executive a better idea of the knowledge and aptitudes you have.
Honors and recognitions: They showcase that you have been feted for your hard work and contributions to various causes. Acquaint yourself with tips for listing certifications to do it effectively.
Extracurricular info: It helps demonstrate some other skills you might have.
Write your educational part like so if you are still in school:
Massachusetts College, 2019 – present times
Expected Graduation Date: 2022 with a BSc in Computer Science
Current GPA – 4.0
Work Experience Section
No hiring manager expects to see extensive employment details in a resume for internship. However, you can always include:
Part-time jobs you've held;
Volunteering activities;
Nonprofit works;
Previous internships.
In the meantime, take some time to scheme through this resume with no work experience guide. It'll help you craft a stunning resume even if you have no work-related experience.
Skills Section
When making a resume, make sure to have a skills segment. It is where you give your most essential soft and hard skills. Then, those other capabilities you possess can be included in different sections to make your achievements, qualifications, education, and so forth standout. Any useful transferable skills should also be also highlighted.
Additional Sections
Some other parts that can be included in a resume for college students are:
Online or offline courses and training;
Licenses;
Publications;
Extracurricular activities;
Research projects;
Relevant hobbies and interests.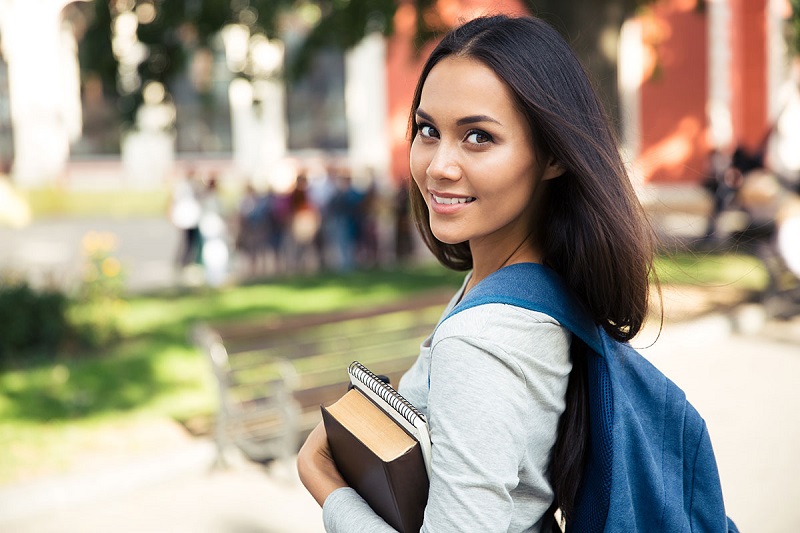 Things to Do Before Sending Your Internship Resume
Now that you've learned all the sections you put in a college internship resume, you are halfway to landing a dream chance easily. To be sure that your student resume is full-proof for application and to improve your probability of securing the opportunity, here are some additional tips you should take into account before you apply:
Add Relevant Keywords to Your Application
Today, many employers have applicant tracking systems that screen resumes. These systems are usually programmed to look for specific phrases and words in application documents. Those that do have these words are shortlisted or placed higher on the pile than those that don't. If in case, a person reads your resume for an internship, they will still look for certain keywords.
You can get keywords to put in your resume by going through the job description. Check the needed qualifications and obligations. Examples of responsibilities for an IT intern position that can be used as keywords include installing and maintaining computer systems, resolving network and internet issues, troubleshooting hardware and software problems, etc.
Put Mandatory Keywords at the Beginning
While you don't have to meet all the requirements to apply for a role, some are mandatory. Without them, you are not suitable to do the job. Usually, the role will list these qualifications as a must. For instance, a programming position may list JavaScript as a must-have skill. Ensure you put these keywords in the first sections of your resume so that whoever reads your student internship resume sees them first.
Go Back Your Resume and Refine It
Don't craft your resume and send it immediately. You should go through it to ensure that everything is as it should be. Ask yourself, is your resume tailored to the role? Assume you are an HR manager and think about the qualities you want to see in an internship candidate. Then scheme through your resume and refine it to show that you're the ideal candidate for the position. Since you don't have lots of experience, stick to one page. Lastly, perform a last review to correct any punctuation, grammar, and spelling errors you might have left behind.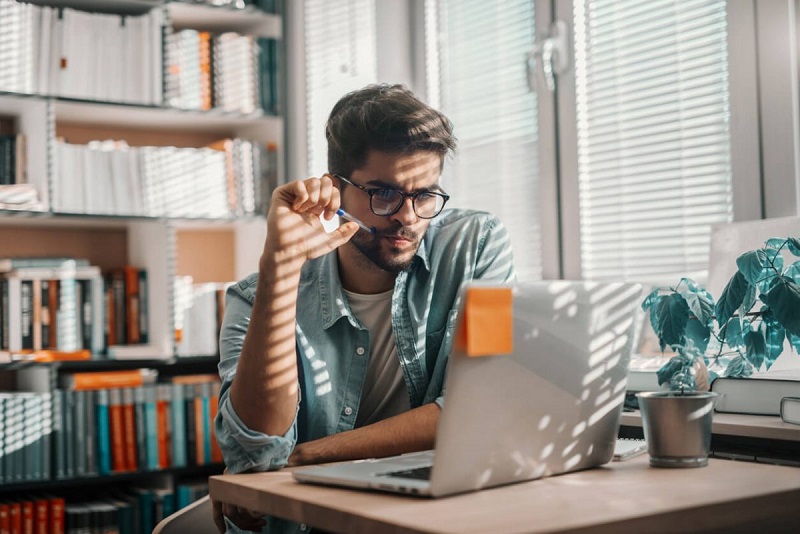 Create a Personalized Cover Letter
A cover letter accompanies a resume or resume and helps you introduce yourself, mention the opening you want to be considered for, and briefly talk about why you are qualified for the role. Never write one cover letter and use it for multiple applications. Ensure that the letter and resume are customized for the opportunity you are looking to land. If you can address the hiring manager by name, make sure you do so. Do ample research on the company you are targeting so that you know how to tailor your application.
Go Through the Application Instructions
Before you go ahead and post your college intern resume, go through the provided instructions on how to apply. Examples of such guidelines include the kind of file format you should provide, the subject line for the application email, where to upload your resume, and any other documents you can add to your application. In many instances, not following these rules lead to your application being thrown out.
Polish Up Your Online Presence
Whether you mention your online profiles in your college student internship resume or not, the chances are that the HR will look you up online. Polish them making sure to remove anything may put you in a bad light. As a job seeker, it's always best to make your online activity as professional as possible. You can set up a personal blog on something within your interests or a professional site to act as your portfolio. Update your LinkedIn too.
Lastly, as you are applying for an internship, remember that you are only beginning your career, and companies won't be expecting a resume that is full of skills and accomplishments. However, if you write a resume that shows you are well-organized and have a great work ethic, you won't have a problem convincing companies to call you in for an interview.